A Metro-North train struck a car Tuesday evening near Valhalla, New York, leaving six people dead and more injured, officials reported.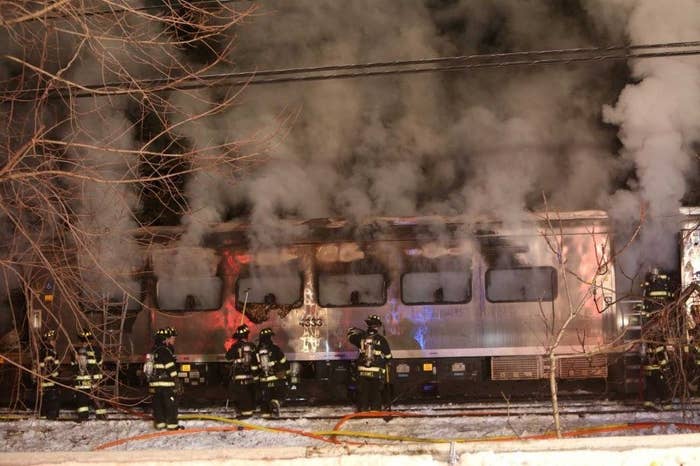 The crash occurred on the northbound Harlem Line when the train struck a Jeep Cherokee on the Commerce Street crossing around 7:08 p.m., according to the MTA.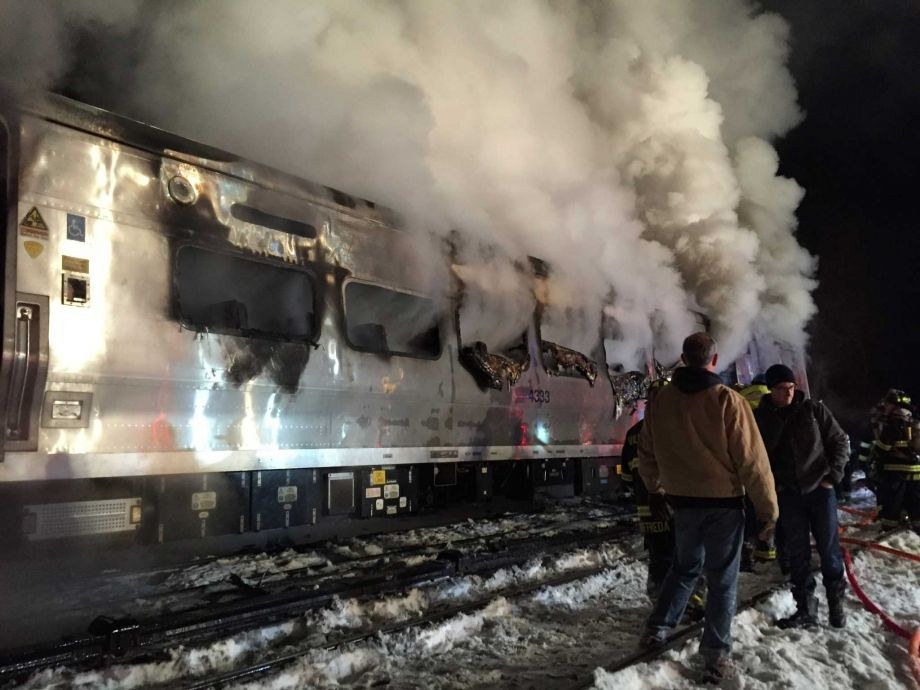 In a news conference late Tuesday, Gov. Andrew Cuomo said it was amazing that more people had not been hurt.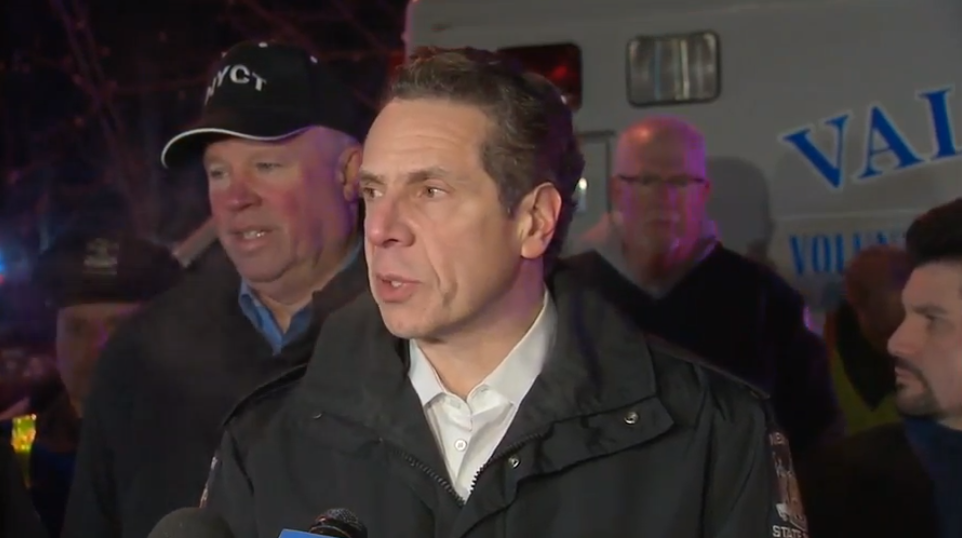 Passengers recalled feeling a jolt, followed by a brief announcement, prompting hundreds to evacuate. The extent of injuries was not immediately known.
The fire engulfed the Jeep and first car of the train. The fire spread to the first of the train's eight cars. Passengers described chaos after the crash.
They used ladders and some broke emergency glass to evacuate, NBC reported.
Passengers and others at the scene described the horrific aftermath.
The crash disrupted service throughout the line and closed nearby roads. Shuttle buses would serve some parts of the line on Wednesday, officials said.
In addition to local investigations, the National Transportation Safety Board said Tuesday night it was sending a team to the scene.
The death toll in this post was updated:
New York state officials revised the death toll of the train crash to six people on Wednesday morning -- the driver of the Jeep and five people in the train. Earlier, New York state officials said seven people had died.