Progressive writer Andy Ostroy tweeted a joke on Tuesday about President Trump that went over pretty well with his followers.
But one of the accounts that liked it was just a liiiiittle closer to the situation than the others.
That's right, the verified @melaniatrump account liked a tweet calling her marriage troubled with the viral Sad Melania reaction gif from President Trump's inauguration.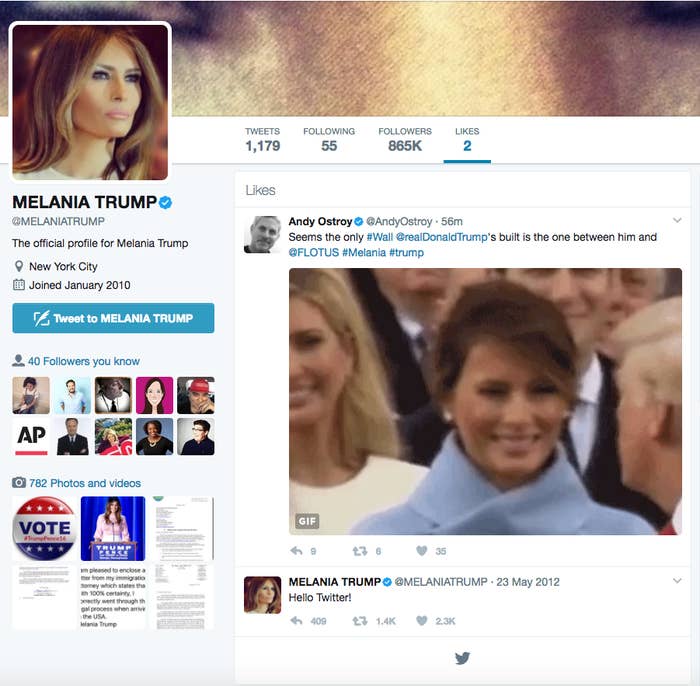 And they wondered if she was trying to send us a message.
Of course, the First Lady hasn't used the @melaniatrump account since her husband's victory.
Lately, she's been using the @FLOTUS account (which, btw, has no likes at all.)
On Wednesday, a spokeswoman told BuzzFeed News that the First Lady "wasn't aware of any of this until I brought it to her attention." However, she did not respond to a question about who else might have used her old Twitter account.