Updated — Oct. 2, 11 a.m. ET:
Attorney for wife of Daniel Crespo said his client was suffering from battered woman syndrome, the Los Angeles Times reported.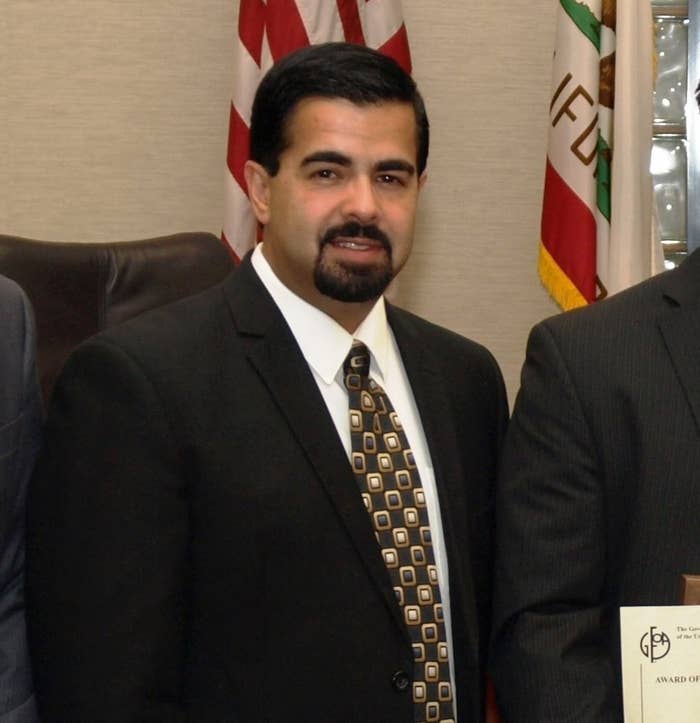 The mayor of Bell Gardens, a Los Angeles suburb, was fatally shot Tuesday afternoon, the Los Angeles Times reported.
The Los Angeles Sheriff's Department said Daniel Crespo was shot around 3:35 p.m. and taken to a hospital. He later died, and his wife, Levette, was taken into custody, the L.A. Times reported.
The sheriff's Deputy Crystal Hernandez said Tuesday that Crespo got into an argument with his son, and then his wife retrieved a gun and shot the mayor several times. Their 19-year-old son reportedly tried to intercede between his parents.
After questioning both the mayor's wife and their son, Daniel Crespo Jr., police said no arrests would be made late Tuesday night.
Crespo had served on the City Council of the city of about 42,000 people since 2001, according to the Bell Gardens website. He and his wife, described as his high school sweethearts, were married in 1986. They moved to Bell Gardens shortly after to raise a family and have two children.
In addition to his public service, Crespo was a probation officer in L.A. County.