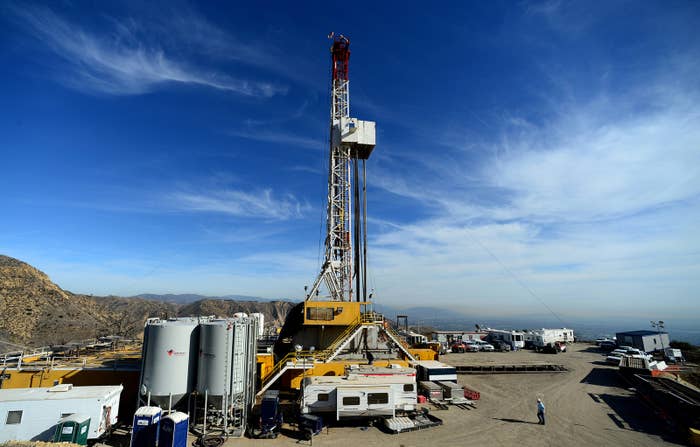 A natural gas leak that has for four months forced thousands of Southern California residents from their homes and spewed billions of pounds of methane into the atmosphere is now under control, Southern California Gas said Thursday.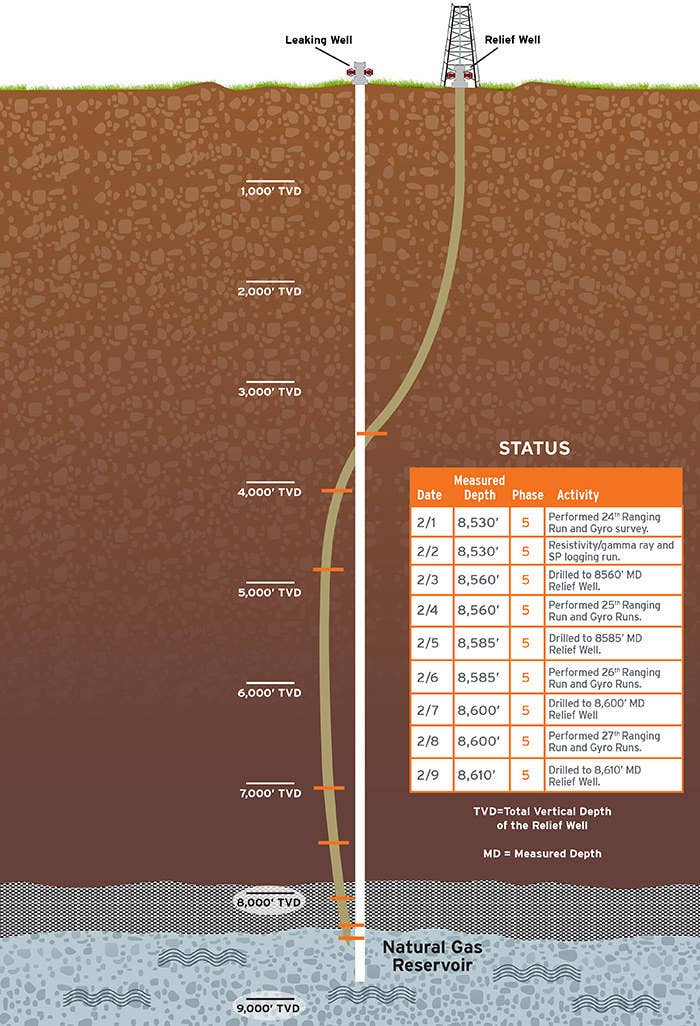 With the completion of a relief well, the leak near Los Angeles' Porter Ranch community is now being diverted from the environment. The gas company is working on a permanent fix to seal the leak.
Over the next several days, cement will be injected into the relief well to permanently stop the leak. The operation will be monitored by state regulators, who will officially mark an end to what has been declared a state of emergency.
The leak and the gas company's response have drawn several lawsuits. Residents have described illnesses and fears of long-term health problems, as well as financial hardship and stress related to relocating. The Los Angeles city attorney also filed a lawsuit, calling the gas company negligent.
SoCalGas has maintained the leak is not toxic, and residents' reactions are due to an odorant added to the gas, which the company said is harmless.
The utility estimated its response will cost about $250 to 300 million, not including lawsuits or government penalties associated with the pollution, the Associated Press reported.
Questions remain for some residents and activists on how future leaks could be prevented. In a statement, Maya Golden-Krasner of the Center for Biological Diversity called for closer regulation of gas storage-wells across the state.
"State oil officials still aren't taking strong action to protect people from these old, corroded wells, and the Aliso Canyon facility is just too dangerous to stay open," she said. "The [California Gov. Jerry] Brown administration's hands-off approach to regulating gas storage has cost the people of Porter Ranch dearly, and state officials still don't really seem to get how hazardous these operations can be. It's appalling that the state's new emergency rules for gas storage are actually weaker than the industry's own suggested safety practices."