Massive Downtown Los Angeles Fire Was Arson, Officials Say
The Los Angeles Fire Department said a federal and local investigation has determined the fire at a controversial construction site was arson.
A massive fire at a seven-story apartment complex under construction in downtown Los Angeles was arson, the Los Angeles Fire Department confirmed Thursday to BuzzFeed News.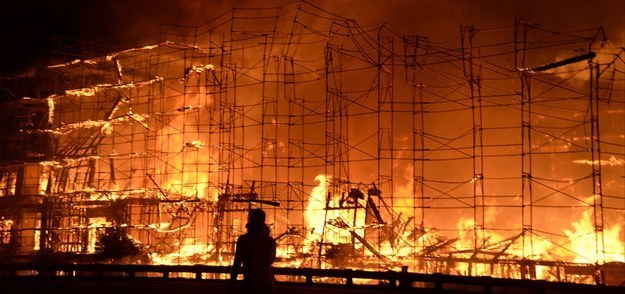 The Dec. 8 blaze near the 110 Freeway quickly spread into a pillar of flames that could be seen for miles. About 250 firefighters responded to the Da Vinci apartments, which burned so hotly that glass shattered and rained down upon them.
Federal and local authorities investigating the fire's cause said Thursday that it had been intentionally set. Investigators are still trying to identify whoever is responsible.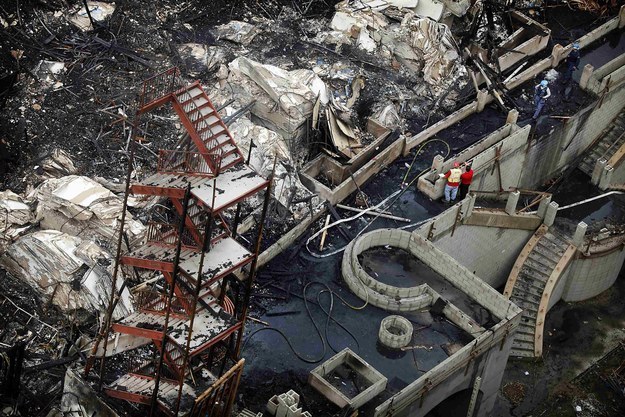 The apartments, the latest in a series of similar developments by Geoff Palmer, had drawn criticism for an inward-facing, fortress-like design that critics said blocked out the neighboring community.
After the fire, Palmer said the project will move forward.
"Though we have temporarily lost Building B, we will be opening Building A across the street at the end of January to those families looking forward to occupying their new homes," he said in a statement.
Officials estimate the fire caused $20 million to $30 million in damage to the apartments. Damages to neighboring buildings and freeways is still being assessed.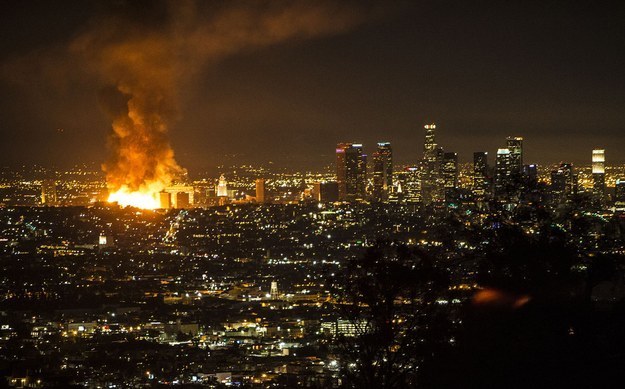 This is a developing story. Check back soon for updates and follow BuzzFeed News on Twitter.