Man With "White" Tattoo Who Shook Hands With Hillary Clinton Is Not A Supremacist
A picture of Clinton shaking hands with the man was removed from her Twitter feed last week after questions were raised. The tattoo, however, is part of a larger piece that says "white trash."
Democratic presidential candidate Hillary Clinton campaigned in New Hampshire over the 4th of July weekend, walking in a parade and stopping at the Dairy Twirl for ice cream in the town of Lebanon.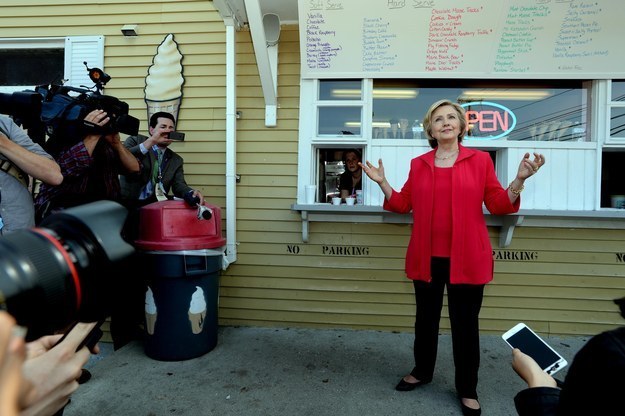 A campaign photographer snapped a picture of her shaking hands with a man with a "WHITE" tattoo on his arm, and it was posted on Twitter along with a Clinton quote.
The man, seen in the background of this picture holding an ice cream, told BuzzFeed News on Monday that he is not a white supremacist. The "white" tattoo seen on his right arm is actually part of a larger piece that says, "white trash."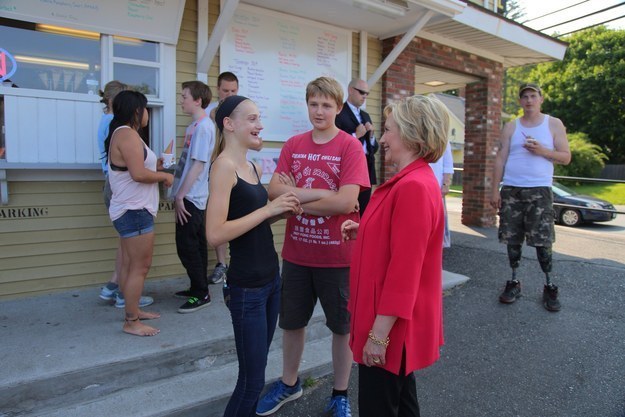 Nicholas Brown, 33, got the tattoo four years ago, after a bout of pneumonia put him in a coma for six weeks and caused him to lose his legs.