Man Charged With Murder In Shooting Of 9-Year-Old Chicago Boy
Police believe 27-year-old Corey Morgan worked with two other men to lure Tyshawn Lee to his death in retaliation for previous gang shootings.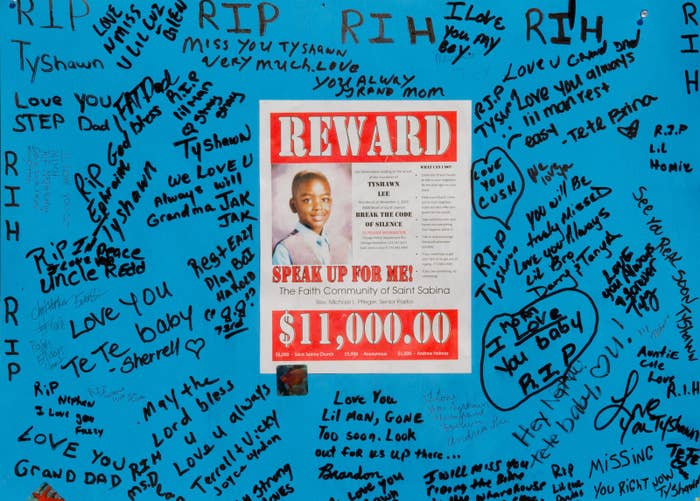 A 27-year-old Chicago man has been charged with first-degree murder after police said he and two other men lured a 9-year-old boy into an alley and killed him as part of a gang dispute with the boy's father.
Following weeks of community outrage over the killing of Tyshawn Lee, Corey Morgan was arrested early Friday and is expected to appear in court for a bond hearing on Friday afternoon, the Cook County state's attorney office told BuzzFeed News.
A second suspect is in custody on an unrelated weapons charge, Chicago Police Superintendent Garry McCarthy said at a press conference, and police have issued an arrest warrant for another man, Kevin Edwards, who is wanted for murder.
The boy was playing basketball at a park near his grandmother's house on the afternoon of Nov. 2. He was found shot multiple times in an alleyway.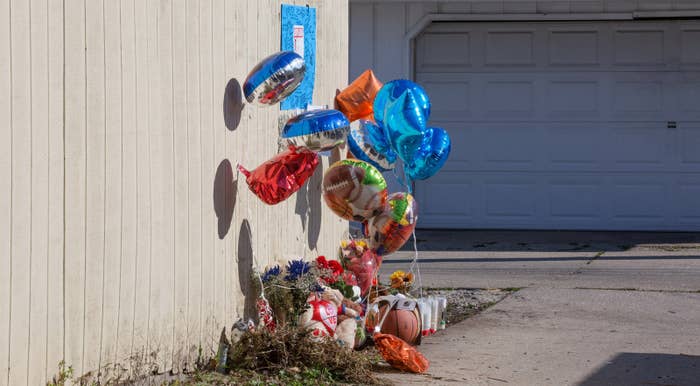 "It's truly an act of barbarism," said Dean Andrews, chief of detectives for Chicago police. "It's a 9-year-old boy that was targeted and executed."
McCarthy described Tyshawn's death as an assassination by Morgan and the other men, who are all part of the same gang. The "calculated" killing came after several months of other gang-related shootings, McCarthy said, and the men may have been trying to get back at Tyshawn's father.
The boy's father, Pierre Stokes, told the Chicago Tribune that he didn't see why anyone who might have a problem with him would take it out violently against his son.

In October, Morgan's brother was fatally shot in what police believe was a gang-related killing, the Tribune reported. Their mother had picked him up from a gang "call-in" — a meeting organized by police to reduce gang violence. An unknown gunman fired at the car, killing Morgan's brother and injuring their mother.
Following Tyshawn's death, Morgan went to Chicago police with an attorney, because "he knew we were looking for him," McCarthy said, but officers did not have the evidence to make an arrest. Morgan was later arrested on a weapons charge, but he was released from jail after making bail.
"Tyshawn Lee was failed on many many levels, but at the end of the day, our detectives were unrelenting in their pursuit of justice," McCarthy said.
Based on information from community members and forensic evidence, McCarthy said police were able to support a first-degree murder charge.
"We got an awful lot of intelligence from the community," he said. "This was clearly not a case of 'no snitching.' But there was a lot of fear, which is completely understandable."
Morgan was illegally in possession of another gun when he was taken into custody, McCarthy said.
Detectives will also continue seeking Edwards, McCarthy said, who the chief said has burned his bridges in the community.
"We're definitely going to catch him. It's just a matter of when," McCarthy said. "And in a heinous crime like this it's probably better if we catch him than somebody else."