Man Accused Of Killing San Antonio Cop Says He Was Upset Over Custody Dispute
Otis McKane told reporters he was sorry for what he had done as he was being transported by police.
The man accused of killing a San Antonio police detective in an ambush on Sunday said he had been upset over a custody dispute.

Otis Tyrone McKane, 31, spoke to reporters following his arrest on Monday as he was transported in handcuffs by police. McKane said all he wanted was to see his son.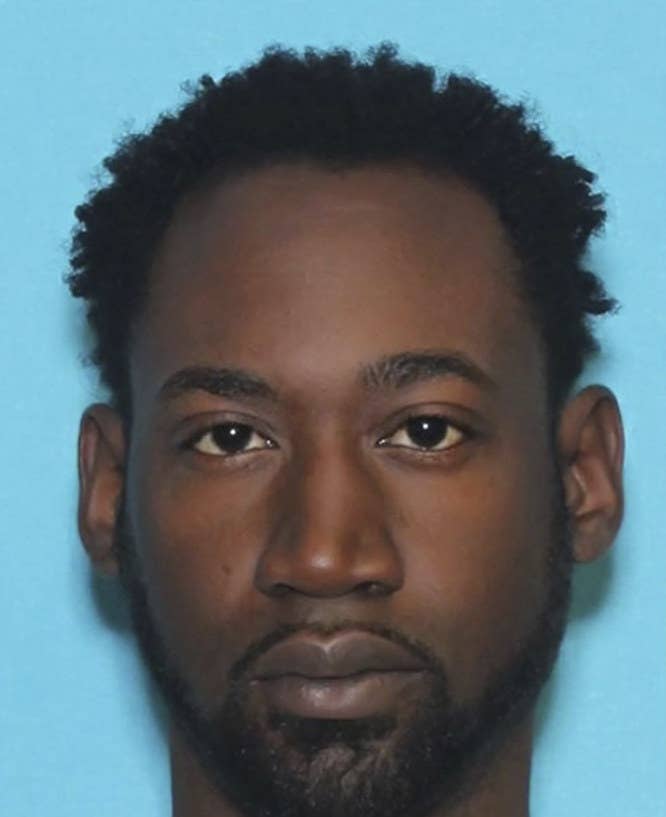 "I've been through several custody battles, and I was upset with the situation I was in," McKane said. "I lashed out at somebody that didn't deserve it."
According to San Antonio police, McKane drove up behind 50-year-old Det. Benjamin Marconi as the detective was issuing a traffic ticket to another person. McKane shot the detective twice in the head as he was in a police vehicle.
"I think the uniform was the target," San Antonio Police Chief William McManus said on Monday.

Surveillance video had first captured an image of the suspect entering police headquarters on Sunday morning, speaking to a clerk, then saying, "never mind," police said.
While the manhunt for McKane was ongoing, he got married, the San Antonio Express-News reported. The marriage license was issued just hours before his arrest, and at the time he was taken into custody, he was with a woman and a 2-year-old child, the Express-News reported.

On Monday, reporters asked McKane what he had been upset about at the time of the shooting.
"Society not letting me see my son," he replied.
McKane added he wanted to apologize to the slain detective's family.
Marconi had been with the police department for 20 years. In a statement, his family thanked those who had offered support and prayers.
"At this time, we would appreciate privacy to mourn the loss of a wonderful father, brother, grandfather, friend, and last but not least, a peace officer," the family said. "Thank you to the San Antonio community and the nation as a whole for your support."