Malia Obama attended the Made In America music festival in Philadelphia on Sunday, wearing a special shoutout to her haters.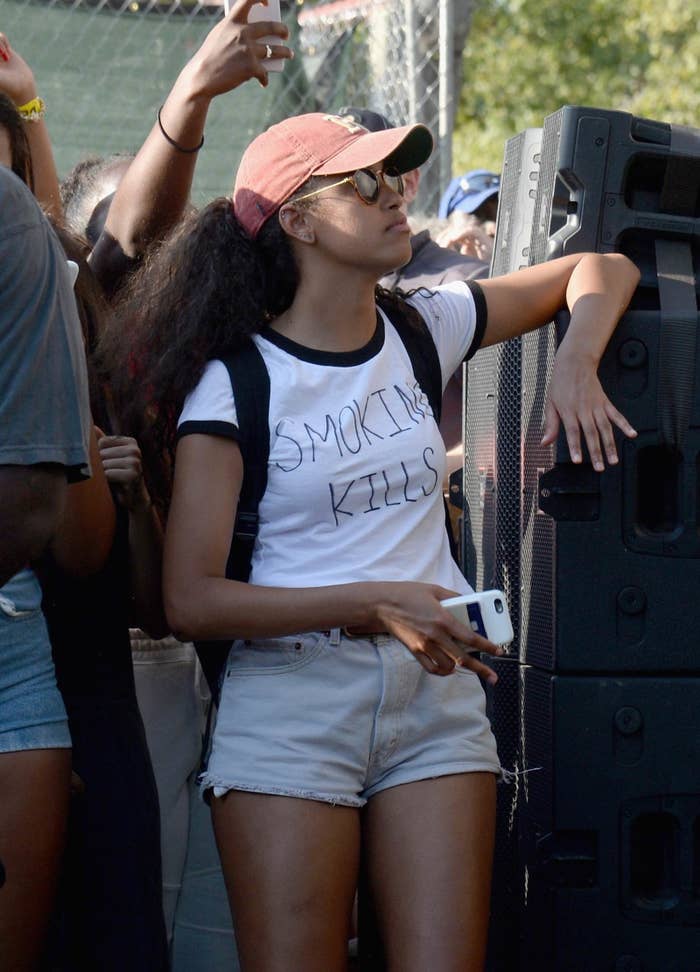 Wearing a Harvard cap and a homemade "Smoking Kills" T-shirt, she hung out with her sister, Beyoncé, and Jay Z as they celebrated Queen Bey's birthday.
People praised the clapback.
Just some light trolling while listening to Travis Scott.
It was a bit petty.
Have fun, Malia!