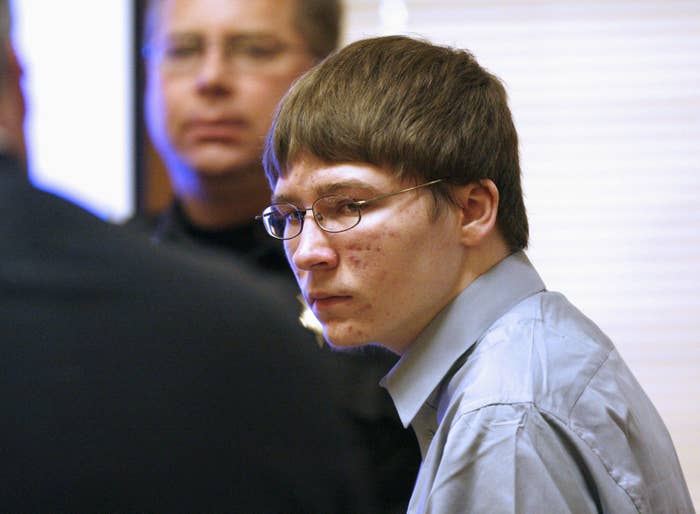 The latest appeal of the man whose murder conviction became a subject of Netflix's Making a Murderer failed on Friday, but his lawyers said they'll continue to fight for justice.
Brendan Dassey was 16 when authorities say he helped his uncle, Steven Avery, rape and kill a woman and then dispose of her body in Manitowoc County, Wisconsin. He was sentenced to life in prison in 2007 after being convicted of first-degree homicide, second-degree sexual assault, and mutilation of a corpse.
But lawyers for Dassey have said police coerced him into confessing, and questions surrounding his conviction became the subject of the popular Netflix documentary series Making a Murderer.
A federal judge overturned Dassey's conviction in 2016. That ruling was sustained by a panel of three appeals court judges. But Wisconsin prosecutors asked that the decision be reviewed by a full panel of seven judges.
On Friday, the larger appeals panel ruled 4–3 that police had acted properly during Dassey's confession, and his words could be used against him in court. Dassey will continue to serve his life sentence in prison.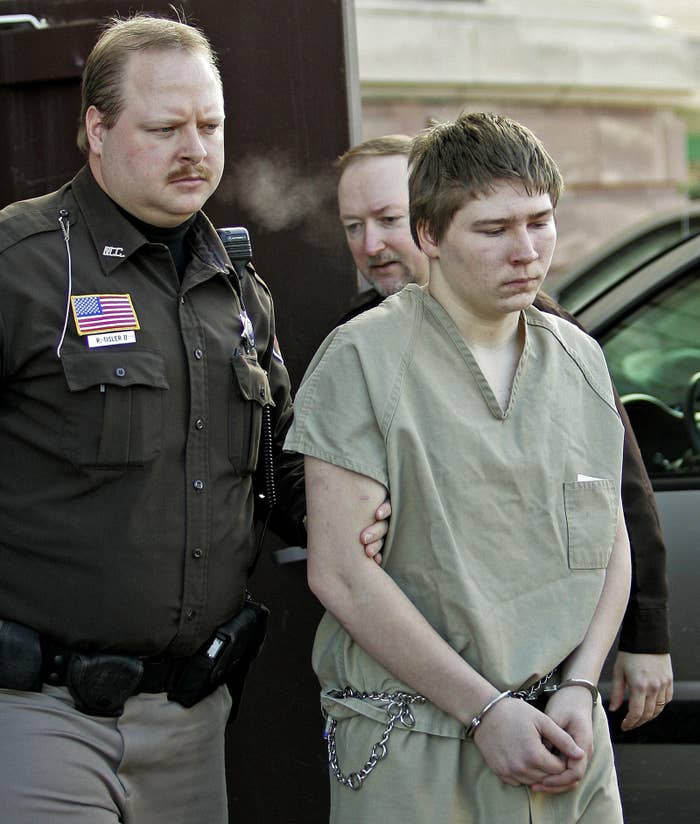 His attorneys, however, say the case is not over yet and have vowed to ask the Supreme Court to review Dassey's case, the Associated Press reported. The appeals court ignored their argument that false confessions can result with children or people with lower IQs, the lawyers told the AP.
In the videotaped confession, Dassey said he went to his uncle's trailer to find 25-year-old Teresa Halbach naked and handcuffed to a bed. He told police he raped her, then later helped as his uncle shot her. The two then burned her body, Dassey said in his confession.
In their ruling, the majority of judges said Dassey spoke with police "freely" after he was read his rights, and his mother gave her consent to the interrogation.
"The interrogation took place in a comfortable setting, without any physical coercion or intimidation, without even raised voices, and over a relatively brief time," their opinion said. "Dassey provided many of the most damning details himself in response to open‐ended questions. On a number of occasions he resisted the interrogators' strong suggestions on particular details. Also, the investigators made no specific promises of leniency."
In a sharp dissent, three other judges said the confession must be evaluated in light of Dassey's age and intellectual capacity, describing him as a "mentally limited 16-year-old."
"Psychological coercion, questions to which the police furnished the answers, and ghoulish games of '20 Questions,' in which Brendan Dassey guessed over and over again before he landed on the 'correct' story (i.e., the one the police wanted), led to the 'confession' that furnished the only serious evidence supporting his murder conviction in the Wisconsin courts," the dissent said.
The minority judges went on to break down the confession statement by statement, with an argument for how each admission of guilt was coerced by police.
The dissent then noted that prosecutors told the jury at trial that an innocent person wouldn't have confessed to a crime.
"We know, however, that this statement is unequivocally incorrect," the dissenters said, pointing to exonerations made possible by DNA evidence. "Innocent people do in fact confess, and they do so with shocking regularity."