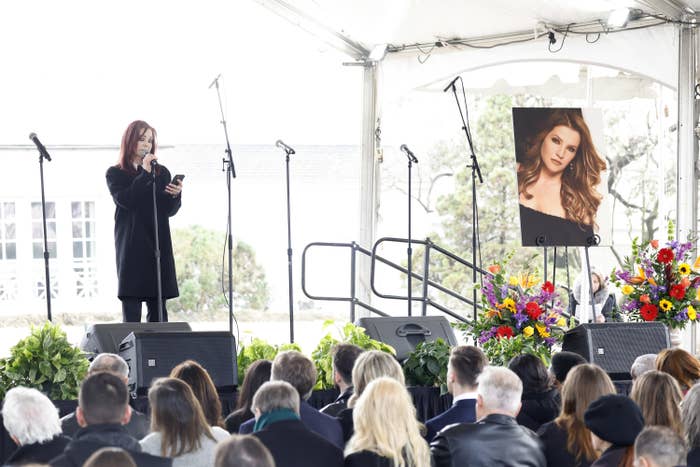 Riley Keough and her husband, Ben Smith-Petersen, shared that they have welcomed a daughter as they memorialized Keough's mother, Lisa Marie Presley, on Sunday at Graceland.
The memorial for Presley, who was Elvis Presley's only child, drew a crowd of mourners who included family, friends, and fans to the Memphis mansion that was the Presley family home before it became a public attraction and shrine for the rock 'n' roll legend. Lisa Marie died Jan. 12 at age 54 after a sudden hospitalization. Just days before, she and her mother, Priscilla Presley, had appeared at the Golden Globes to celebrate Baz Luhrmann's film Elvis.
On Sunday, Priscilla shared her grief at losing her daughter. She also read a poem by one of her granddaughters, who, in addition to Keough, include 14-year-old twins Harper and Finley Lockwood. Their message described Lisa Marie as a role model, icon, and superhero who had still been grieving herself after the 2020 suicide of son Benjamin Keough.
"Our heart is broken, Lisa," Priscilla said tearfully. "We all love you."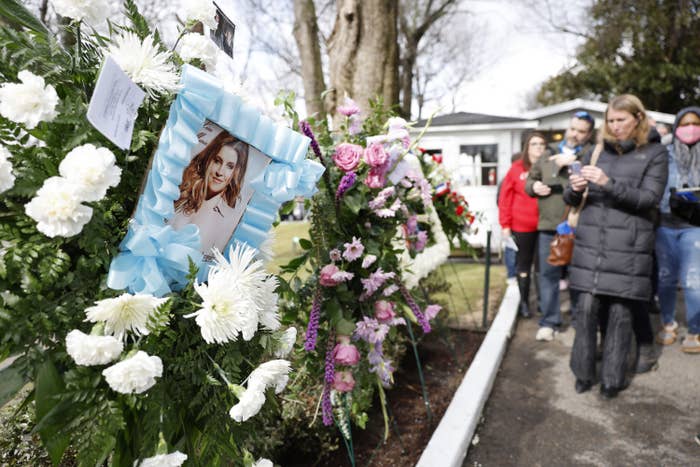 Smith-Petersen shared a remembrance written by Riley Keough, Lisa Marie's eldest child.
"I remember how safe it felt to be in your arms. I remember that feeling as a child, and I remember it two weeks ago on your couch," he read. "Thank you for showing me that love is the only thing that matters in this life. I hope I can love my daughter the way you loved me."
A representative for Keough confirmed to BuzzFeed News that the actor and her husband, whom she met on the set of Mad Max: Fury Road, are parents of a daughter.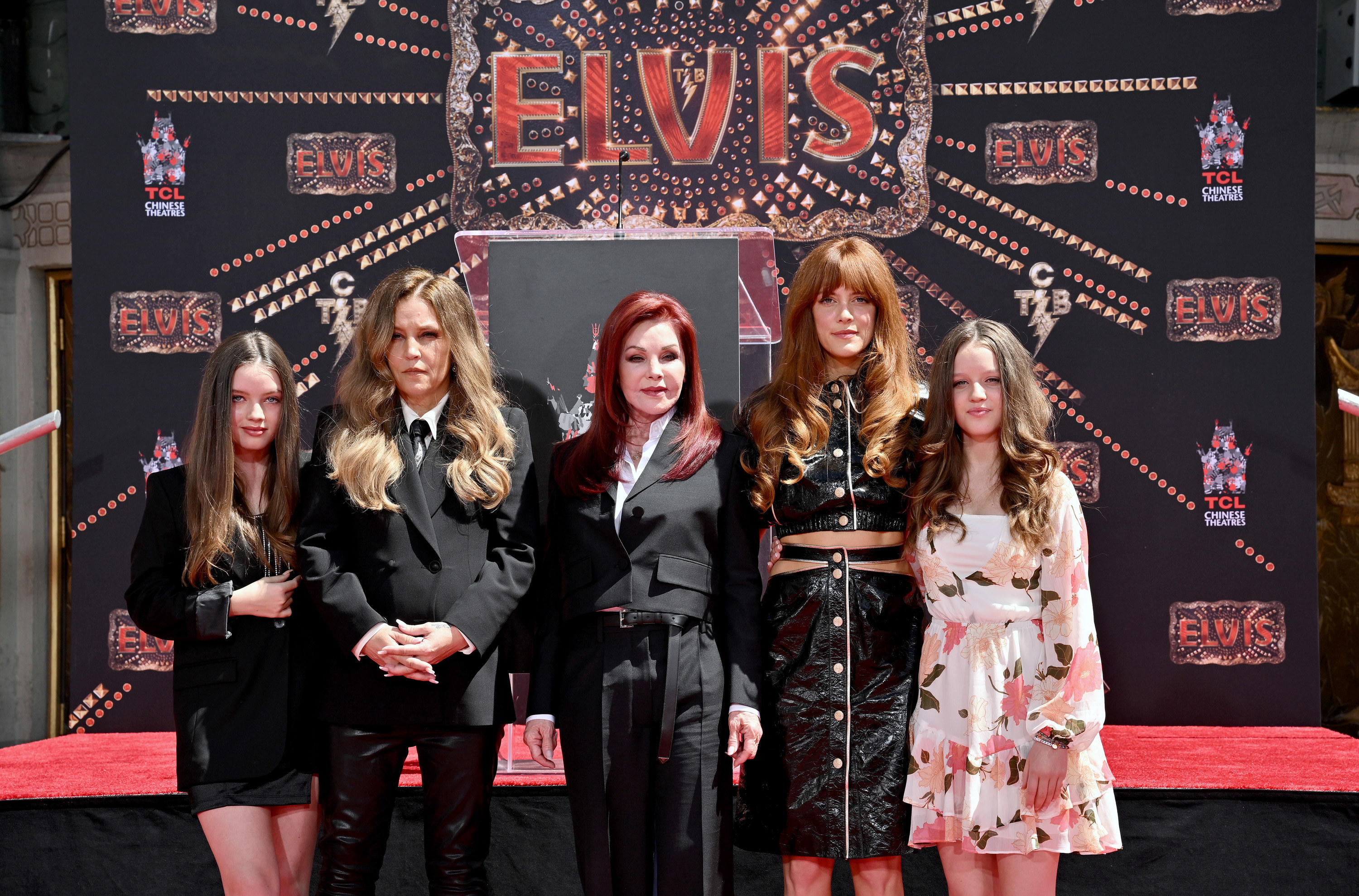 Other speakers included Guns N' Roses' Axl Rose, who also performed. The Smashing Pumpkins' Billy Corgan also sang a tribute, as did Alanis Morissette.
Lisa Marie's friend Sarah, the Duchess of York — also known as Sarah Ferguson or Fergie — shared her grief over losing the "extraordinary" person she called "my sissy."
Sarah quoted Queen Elizabeth II: "'Grief is the price we pay for love,'" she said. "How right she was."
The duchess also spoke directly to Lisa Marie's daughters, promising that she'd be there for them always.
"We march forward in support of you," she said. "All of us are with you."