Latinos for Trump founder Marco Gutierrez told MSNBC on Thursday that without Donald Trump's immigration plan, "you're going to have taco trucks on every corner."
To some people, that didn't really sound like a problem at all.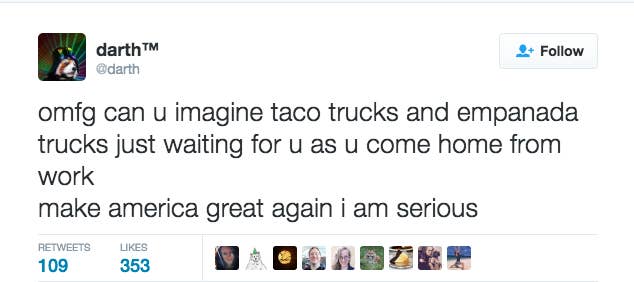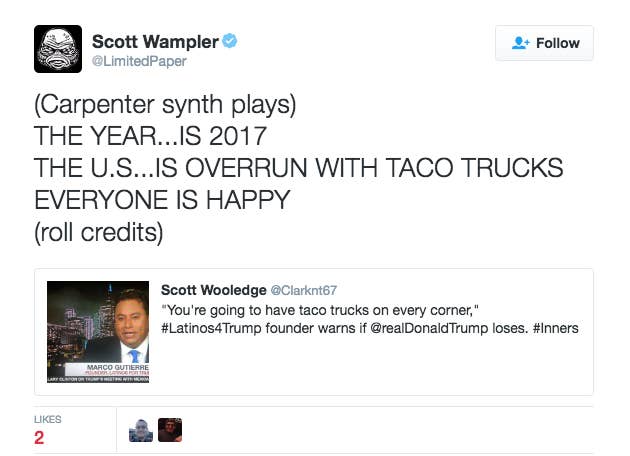 It would be heavenly, even.

Cities such as Los Angeles have already been blessed with this "problem."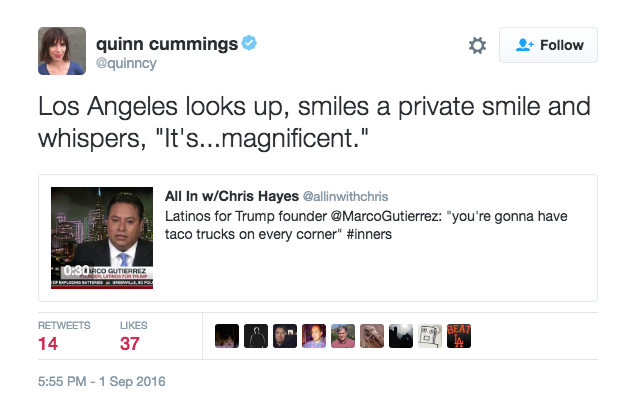 Some voters wanted taco policy specifics.


In any case, it looks like Americans can finally agree on one thing: tacos 🌮🇺🇸