A magnitude-7.4 earthquake struck off the coast of Japan early Tuesday, spawning tsunami waves up to 4 feet high and prompting evacuations along the coast.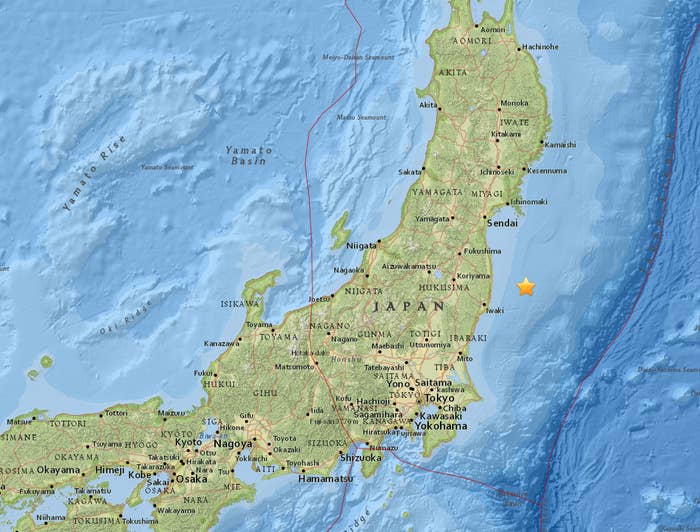 A tsunami warning was issued for the Fukushima and Miyagi prefecture coastline, and was later downgraded to an advisory. All advisories were lifted by 12:50 p.m. local time.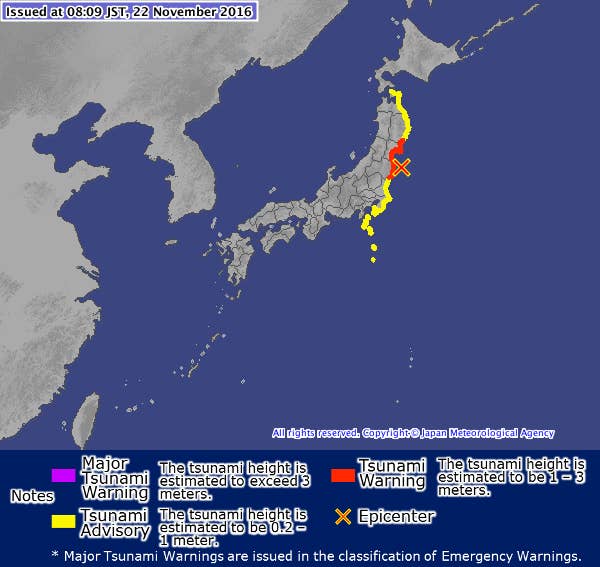 Authorities called for the immediate evacuation of coastal regions in Fukushima and Miyagi, warning of water possibly rising between 1 and 3 meters.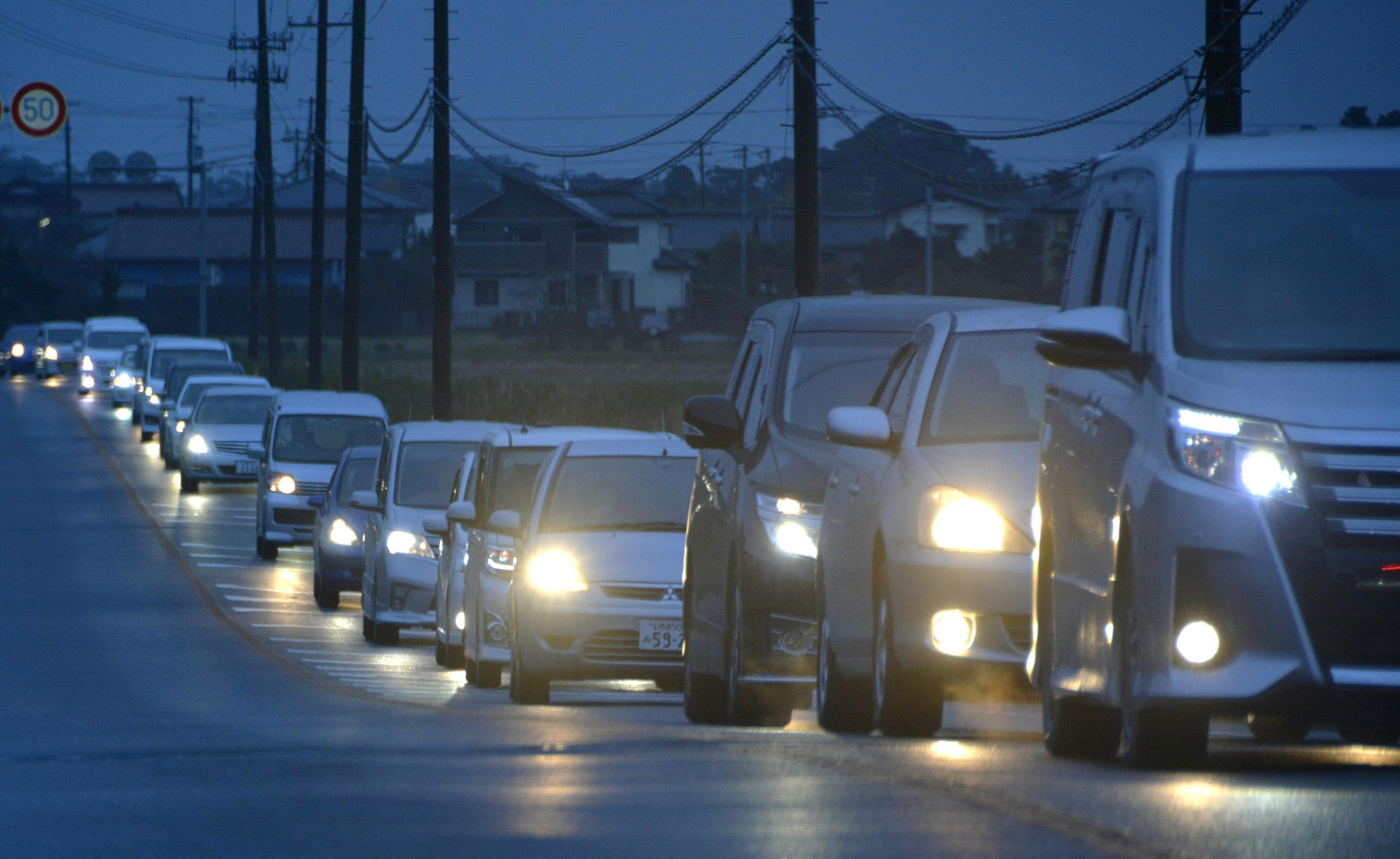 By 6:40 a.m., a 60-centimeter wave was observed at the port in Iwaki. Later in the morning, a wave of 1.4 meters (4.6 feet) was reported in Sendai.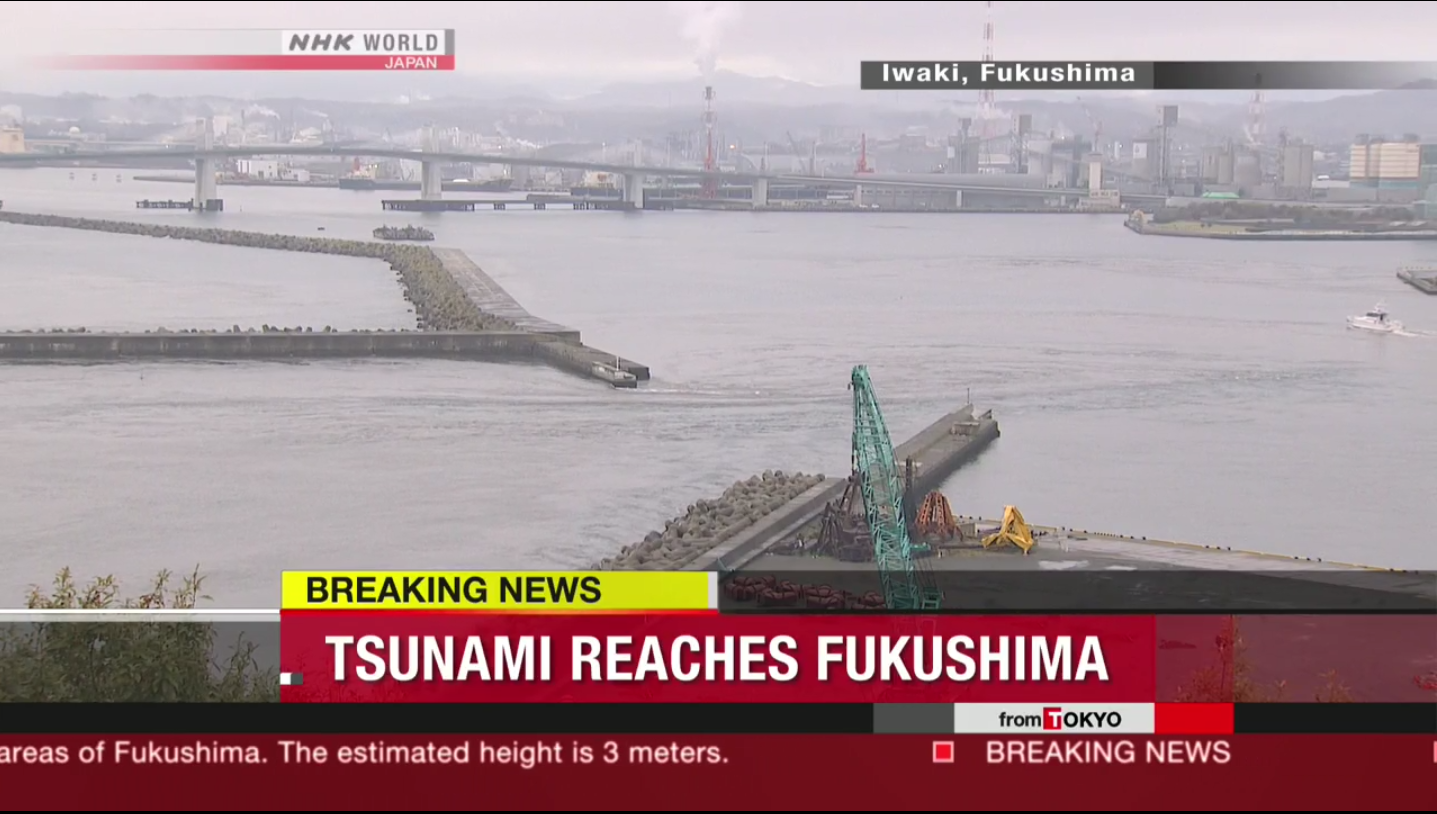 In Tokyo, about three hours away, people reported several minutes of shaking. Information on any damage was not immediately available.