LAPD: Homeless Man "Forcibly Grabbed" Officer's Gun During Fatal Shooting
The homeless man shot dead by police in a struggle captured on video Sunday was reaching for an officer's weapon, the Los Angeles police chief says.
Los Angeles Police Chief Charlie Beck said Monday the fatal shooting of a homeless man was a terrible tragedy that could only have been avoided if the man had not "forcibly grabbed" an officer's gun.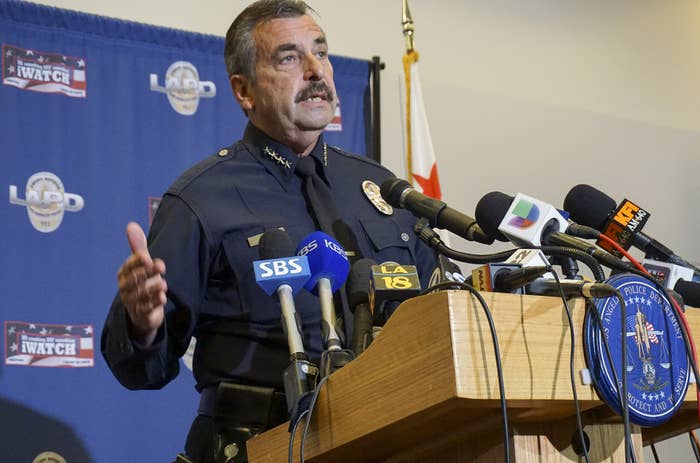 The Los Angeles Police Department shared photos at a news conference that showed the handgun's slide partially engaged, a round partially out, and its magazine dislodged.
"This is indicative of a struggle over a weapon," Beck said.
Beck added that Sunday's shooting will be reviewed by the LAPD, the Los Angeles County District Attorney's Office, and the civilian police commission.
In addition to the video a bystander posted on Facebook, Beck said officials would look through "dozens" of surveillance cameras and two body cameras worn by officers.
"You can hear the young officer who was primarily engaged in the confrontation saying that 'He has my gun. He has my gun.' He says it several times, with conviction," Beck said.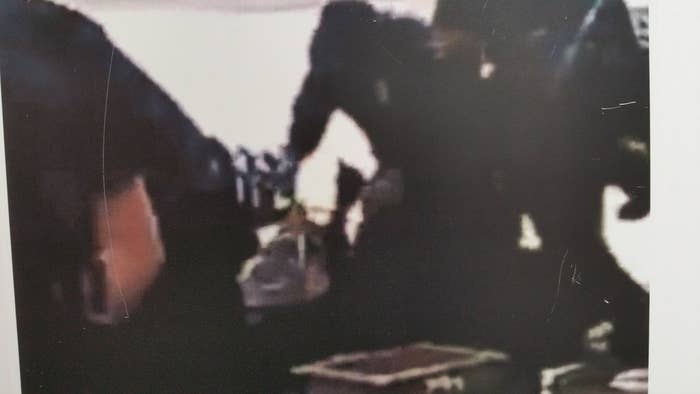 The LAPD is currently testing body cameras in a pilot program, and officials have committed to eventually rolling them out to all officers.
"That offers a unique perspective that we believe will be crucial to determining the propriety of the officers' actions," Beck said.
He added that the body camera videos, as well as other evidence, would be released upon the completion of the various investigations.
The L.A. Times reported Monday evening that the body cameras did not show whether or not the man reached for an officer's gun, but the video did line up with official accounts of what happened.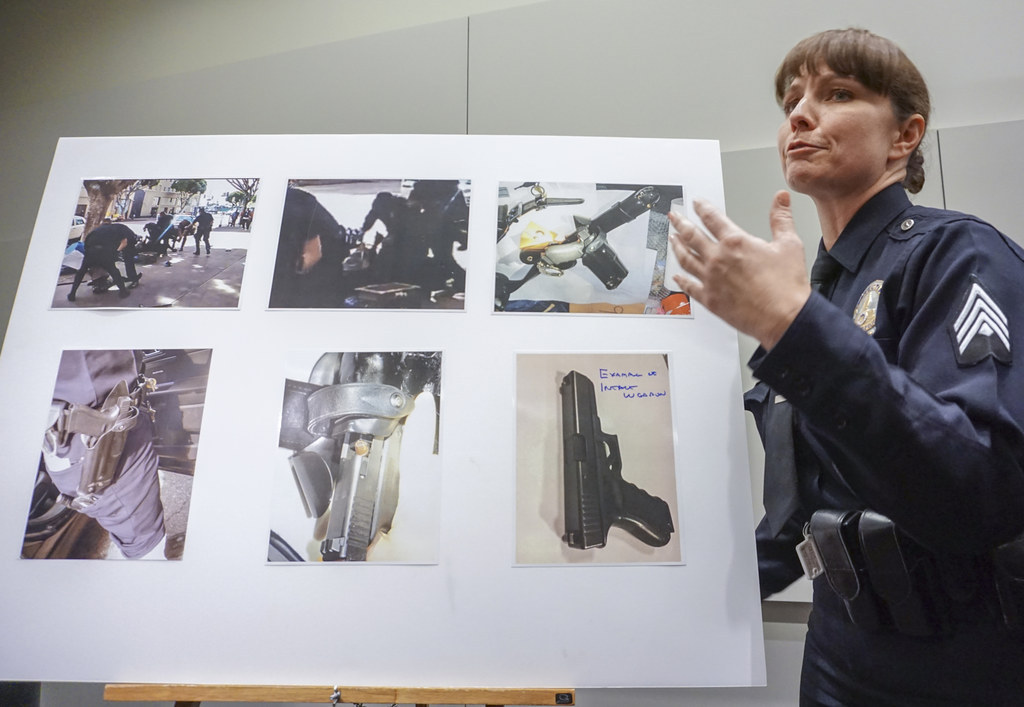 The man who was killed has not been identified pending notification of family. Beck added that he was not sure if the man had mental health issues, but many Skid Row residents do.
All the officers involved had received some training on interacting with people struggling with mental health, Beck said.
"We feel great compassion in the department for people who live in conditions of homelessness and often mental illness with no treatment," Beck said.
"This is much more than a problem police alone can solve."
L.A. Mayor Eric Garcetti on Monday added that he was confident in the three ongoing investigations.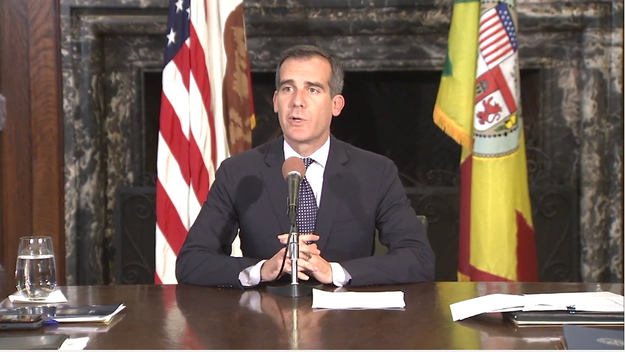 "This is one of the most progressive forces in the world," Garcetti said.
The two body cameras would provide critical evidence in addition to more traditional investigative methods, he said.
"The murkiness we've had in the past should be cleared up by body cameras more often than not," the mayor said.
Lack of resources for people with mental health problems remains a critical issue in California, he said, and the city would be working to create more housing options.
"The loss of any life in this town — no matter who it is — is a tragedy," he said.