L.A. Residents Question Plans For A Giant Waterslide During Drought
California is stuck in one of the most severe droughts on record. Is turning a hillside street into a 1,000-foot Slip 'N Slide a good use of resources?
A plan to transform a L.A. street into a 1,000-foot waterslide is drawing questions about whether it's a responsible use of resources during California's drought.
So far, more than 2,000 people have signed a petition against the slide.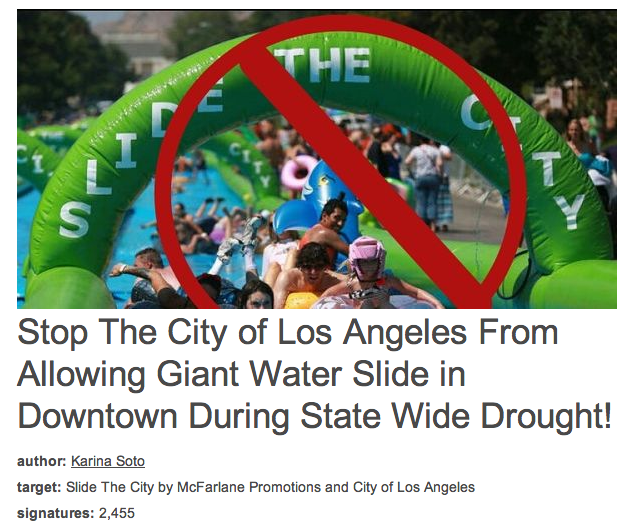 Many who signed the petition called the expected water use irresponsible and questioned how the city could allow it.
The company could not immediately be reached for comment, but two tweets responded to the complaints of the petition.
Contact the reporter: claudia.koerner@buzzfeed.com