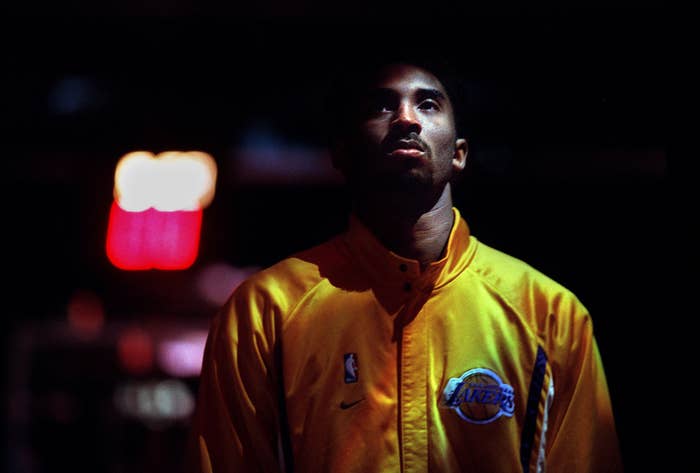 Kobe Bryant, one of the greatest players in professional basketball history, died Sunday in a California helicopter crash with his 13-year-old daughter Gianna and seven other people. Bryant was 41.
"He was one of the most extraordinary players in the history of our game with accomplishments that are legendary," NBA Commissioner Adam Silver said. "He will be remembered most for inspiring people around the world to pick up a basketball."

Bryant's career had two distinct phases: The "three-peat" years when he and teammate Shaquille O'Neal won three championships in a row, amid a public feud, and the later years, when his team won two championships and Bryant's game matured.
In 2003, Bryant was arrested for sexually assaulting a teenage woman at a Colorado resort. Though the charges against him were dropped, he issued a public apology saying he could see how the victim "feels that she did not consent to this encounter." A civil lawsuit was settled out of court.
In all, during his 20-year NBA career with the Los Angeles Lakers, Bryant won five championships, was league MVP in 2008, and was one of the game's all-time highest scorers.
Bryant married Vanessa Laine in 2001. The couple had four daughters together: Natalia, Gianna, Bianka, and Capri.
Since retiring, Bryant has become an investor, cofounding a venture capital firm. He also has supported youth sports, including through the Mamba Sports Academy, a training facility not far from where the helicopter crashed on Sunday.
"I loved Kobe — he was like a little brother to me," NBA legend Michael Jordan said.
Former president Barack Obama called Bryant "a legend on the court and just getting started in what would have been just as meaningful a second act."
And his former teammate-rival Shaq said, "There's no words to express the pain I'm going through now with this tragic and sad moment of losing my friend, my brother, my partner in winning championships, my dude and my homie."
Helicopter crash and reaction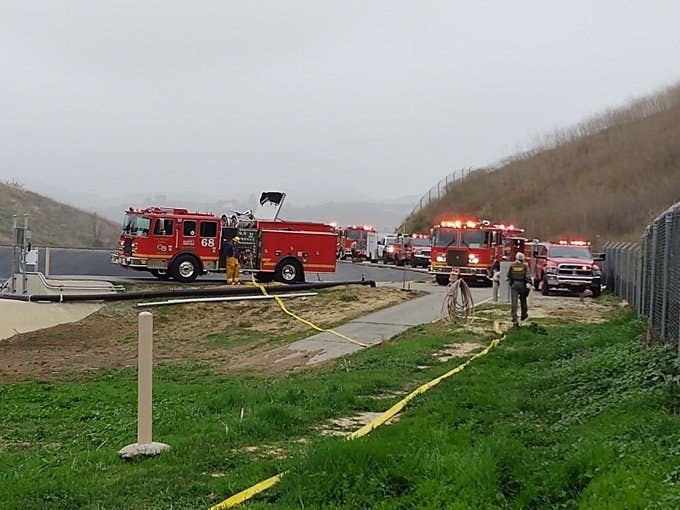 The helicopter crashed Sunday morning in Calabasas, the Los Angeles County Sheriff's Department said.
No one on the ground was hurt, the city of Calabasas said in a statement. A federal investigation into the crash is underway, and Los Angeles County Sheriff Alex Villanueva declined to name anyone on board until the coroner had formally identified the remains and notified their families.

Bryant and his daughter were joined by a Mamba Sports Academy teammate and her parents. A family spokesperson told BuzzFeed News that Alyssa Altobelli, along with her father, John, and mother, Keri, were killed in the crash. John Altobelli was the head baseball coach at Orange Coast College, and Alyssa was a point guard on the Lady Mambas basketball team. Like the Bryants, the family lived in Newport Beach.
Several months ago, Bryant shared a clip of Alyssa and Gianna competing, praising both girls' abilities.
The Mamba Sports Academy was hosting a tournament on Sunday, and players kneeled as they learned of Bryant's death.

Lakers fans, celebrities, and Los Angelenos mourned the star. Attendees of the Grammys preshow, which took place at Bryant's home court of Staples Center, offered a moment of silence. Outside the stadium, which was busy with preparations for the Grammys ceremony, fans began to leave flowers. Many wore Lakers colors.
A tribute also popped up at a mural in LA commemorating Bryant's final game.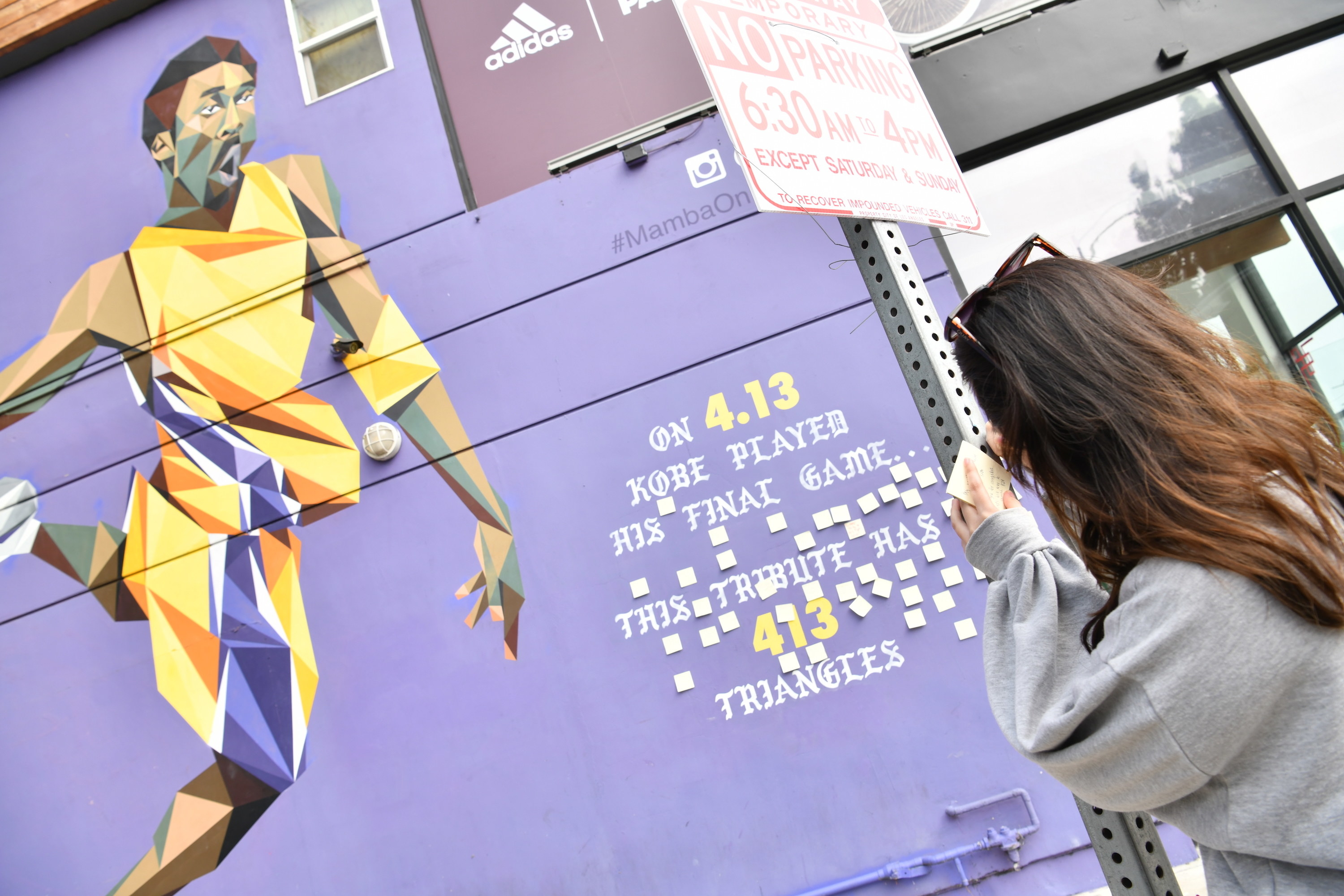 As Sunday's NBA games got underway, players offered their own tributes on the court. The Toronto Raptors and San Antonio Spurs ran out the 24-second shot clock in tribute to Bryant, who wore No. 24 as a player.
In the crowd, people chanted, "Kobe, Kobe."
The same chant was heard after a moment of silence at the Knicks–Nets game.
And in Admore, Pennsylvania, where Bryant attended high school, former coach Gregg Downer said in a statement from the Lower Merion School District that he was "shocked and devastated" by the news.

"Aces nation has lost its heartbeat," Downer said, referring to the school's mascot.

Career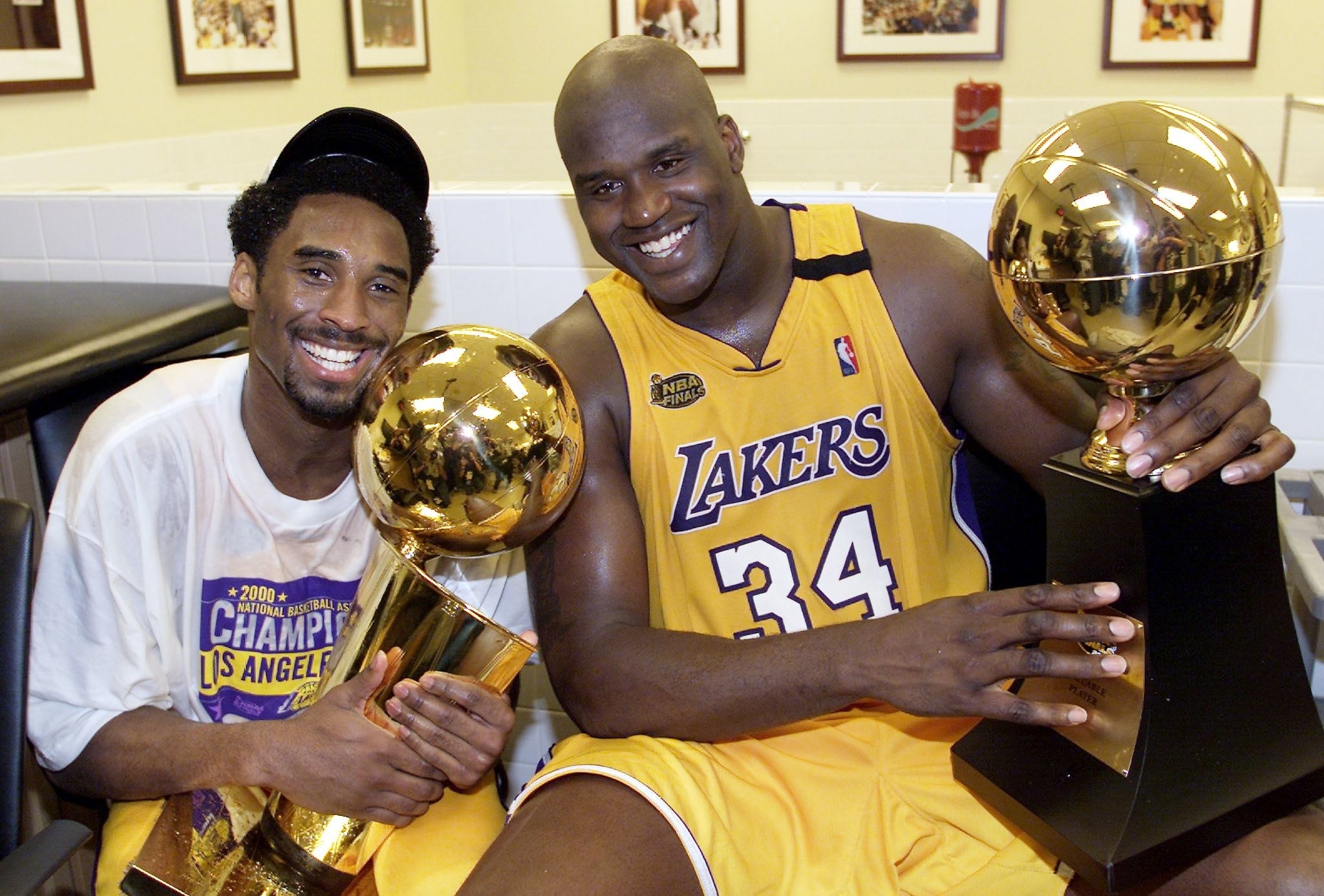 Bryant entered the NBA directly from Lower Merion High School in the Philadelphia suburbs, where he was regarded as the best teenage player in the country. He spent his entire career with the Los Angeles Lakers, becoming known for his incredible, last-minute plays and for his yearslong public feud with teammate Shaquille O'Neill, even as they went on to win three consecutive championships together.
Bryant was the NBA's third-highest scorer until Saturday night, when he was surpassed by LeBron James. It was a poignant moment for both players and their fans — James is seen as the leading player of this generation, taking the torch from Bryant, who took the torch from Michael Jordan.
He retired from basketball in 2016 at age 37 with more than 33,000 points, five NBA championships, and two NBA Finals MVP titles. The NBA Players Association called his death "a monumental loss for the entire basketball community."

In high school, Bryant became one of the first freshmen to play for Lower Merion's varsity team. His coach Gregg Downer told ESPN's SportsCentury that he invited Bryant for a scrimmage but "after five minutes of play I turned to my assistant coaches and said, 'This guy's a pro.'"
By his senior year, Bryant was considered the greatest high school player in the country. In 1996, he led the team to its first state championship in more than 50 years. He entered the draft that same year and was selected by the Charlotte Hornets with the 13th overall pick. The Hornets then traded him to Los Angeles, where he stayed for his entire career.
His first season in the NBA also marked the start of a yearslong feud with Shaq, who nicknamed the rookie Showboat, a label that stuck with him throughout his career. The two squabbled over their respective roles on the team.
They ultimately came together to win three consecutive NBA championships from 2000 to 2002 and take the team to the finals in 2004. O'Neal was traded to the Miami Heat that summer, effectively signaling that Bryant had won the power struggle.
Rape Allegations
In 2003, a 19-year-old front desk attendant at a resort in Eagle, Colorado, accused Bryant of raping her while he was staying there in preparation for an upcoming surgery.
The woman told police she went to Bryant's room, where they kissed. She later said he grew aggressive, while he said the encounter was consensual.
The criminal complaint attracted intense media scrutiny and a nationwide debate over rape laws. Eventually, she decided to not testify against Bryant at trial, and prosecutors dropped the charges against him. She also filed a civil lawsuit against Bryant, which was settled privately out of court.
Bryant issued a statement through his lawyer after the charges were dropped saying he believed they had had consensual sex but that he could see how she would interpret it as an assault.
"First, I want to apologize directly to the young woman involved in this incident. I want to apologize to her for my behavior that night and for the consequences she has suffered in the past year," the statement said. "I also want to make it clear that I do not question the motives of this young woman.
"Although I truly believe this encounter between us was consensual, I recognize now that she did not and does not view this incident the same way I did. After months of reviewing discovery, listening to her attorney, and even her testimony in person, I now understand how she feels that she did not consent to this encounter," the statement said.
Later Career and Retirement
The accusation damaged Bryant's reputation and coincided with some of his worst years as a player. But he saw a resurgence in his game soon after.
Bryant, always confident in his abilities on the court, gave himself the nickname "black mamba." He explained the name's origins to the New Yorker in 2014:

He was the Black Mamba, a nickname he gave himself after watching Quentin Tarantino's "Kill Bill," in which the snake, known for its agility and aggressiveness, was used as a code name for a deadly assassin. "I read up on the animal and said, 'Wow, this is pretty awesome,'" Bryant recalled. "This is a perfect description of how I would want my game to be."
In 2006, Bryant scored 81 points against the Toronto Raptors — his personal high and the second-most points ever scored by a single player in a game behind Wilt Chamberlain's 100.
Bryant soon after changed his jersey number from 8 to 24 — the new number he had worn as a high school player at Lower Merion. He continued to stun his rivals and fans, like this 2009 buzzer-beating shot against the Miami Heat:
Bryant referred to himself as "vino" — suggesting he got better with age.

After his retirement, Bryant immersed himself in the entertainment industry. He started his own production company and in 2017 won a producing Oscar for Dear Basketball, an animated short film based on the letter Bryant wrote announcing his retirement.
He also opened two training facilities in Thousand Oaks and Redondo Beach and coached his second-oldest daughter Gianna's AAU basketball team, the Mambas.
In a recent interview with USA Today, Bryant talked about coaching and his work overseeing the publication of children's books and producing television series.
"You got to do what you love to do," Bryant said. "I love telling stories. I love inspiring kids or providing them with tools that are going to help them."