Company Behind Keystone XL Pipeline Asks U.S. To Suspend Application
TransCanada on Monday announced it was asking the State Department to suspend its review of the pipeline application while regulators in Nebraska consider a potential route through the state.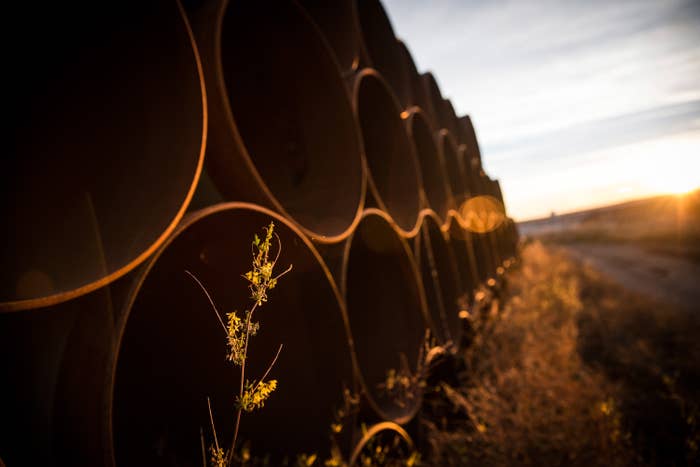 TransCanada on Monday announced it was seeking to pause its application for the controversial Keystone XL pipeline.
The pipeline, which was proposed to run from Canada to Nebraska, has generated controversy among those who fear its impact on the environment and those who support its economic promise.
President Obama earlier this year said he would veto a bill authorizing the pipeline's construction, and Democratic presidential hopeful Hillary Clinton made headlines when she also announced her opposition.
On Monday, TransCanada announced that it had sent a letter to Secretary of State John Kerry asking the State Department to suspend its review of the project pending more input from authorities in Nebraska. Though the state's previous governor, Dave Heineman, had approved a route for the pipeline, his decision has been met with legal challenges. TransCanada is now seeking approval from the Nebraska Public Service Commission, which it estimates could take up to a year.
"When the status of the Nebraska pipeline route was challenged last year, the State Department found it appropriate to suspend its review until that dispute was resolved," TransCanada CEO Russ Girling said in a statement. "We feel under the current circumstances a similar suspension would be appropriate."