Kenny Baker, the actor who brought life to one of film's most iconic robots, died Saturday at age 81 after an illness, his family told The Guardian.

Baker was the man inside Star Wars' R2-D2, portraying the droid in the original trilogy as well as the three prequels. He was also known for his work in Time Bandits.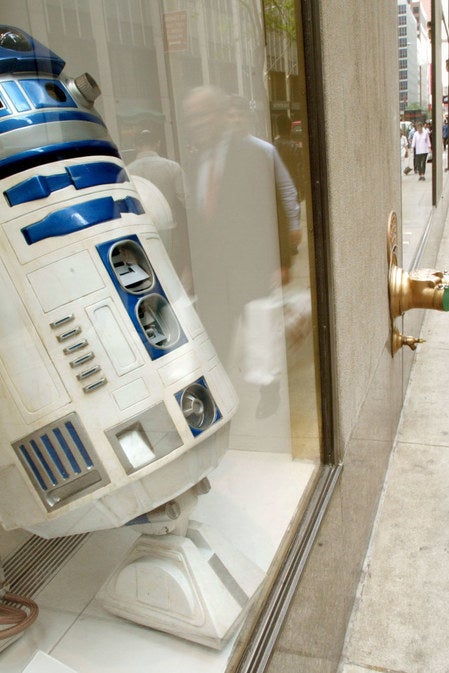 Baker was 3 feet, 8 inches tall and grew up in Birmingham in the UK. His niece told The Guardian that as a child, he had been told he would not live past puberty.
Baker began performing at 16, working with circus acts and comedians.

In 1977, he was cast as R2-D2, bringing him international fame and the opportunity to set his footprints in concrete outside the Chinese Theatre in Los Angeles.
"He had a very long and fulfilled life," Abigail Shield told The Guardian. "He brought lots of happiness to people and we'll be celebrating the fact that he was well loved throughout the world.
"We're all very proud of what he achieved in his lifetime," she said.
Baker was preceded in death by his wife, Eileen, who died in 1993.
Star Mark Hamill, who plays Luke Skywalker in the series, later shared a remembrance on Twitter.
"A lifelong loyal friend — I loved his optimism and determination," Hamill wrote. "He WAS the droid I was looking for!"