Jury To Decide Whether "Blurred Lines" Stole From Marvin Gaye's "Got To Give It Up"
A federal jury is considering whether Pharrell Williams, Robin Thicke and others involved with making the hit song "Blurred Lines" infringed on the copyright held by Gaye's descendants.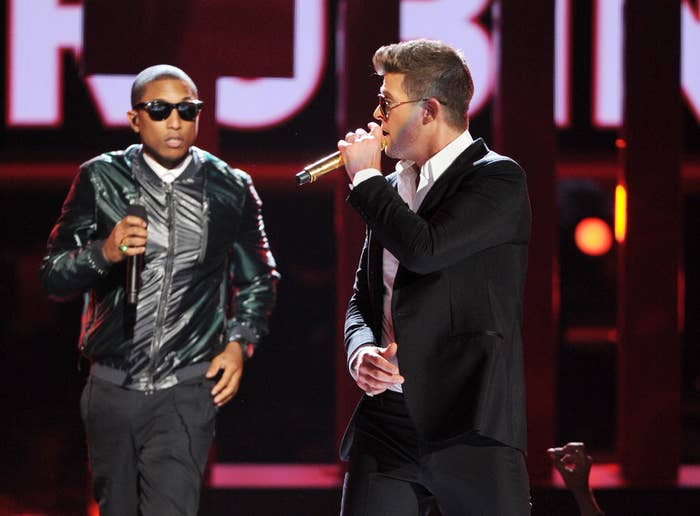 A packed federal courtroom listened to a bare version of Marvin Gaye's "Got To Give It Up," stripped of its rhythmic keyboards, back-up vocals, groovy party sounds, and driving percussion.
Next, "Blurred Lines" roared in with a "hey, hey, hey," and a number of people in the audience — including its singer Robin Thicke — couldn't resist bobbing their heads.
"These two songs aren't the same," said Howard King, attorney for Thicke, producer Pharrell Williams, Universal Music Group, and other parties named in a federal copyright lawsuit.
Thicke and others associated with the 2013 megahit filed the lawsuit as a preemptive measure after Gaye's descendants began publicly raising questions of possible copyright infringement over the similarities between the two songs.
The similarities had also been noted by a number of music critics, mash-up makers on Youtube, and in some interviews given by Thicke himself. During a 2013 press tour, Thicke on a number of occasions said he had asked Williams to create a song like Gaye's "Got To Give It Up," and the result had been "Blurred Lines." But he and Williams later testified that the conversation never happened, with Thicke saying he lied to reporters while he was drunk and high.
Lawyers for the Gaye family have said "Blurred Lines" takes a number of distinctive elements from "Got To Give It Up," including its bass line and keyboards, vocal melodies, and hook. Those similarities warrant between $4 million and $8 million in lost licensing fees, as well part of the song's $16 million in profits, Gaye family attorney Richard Busch told a federal jury.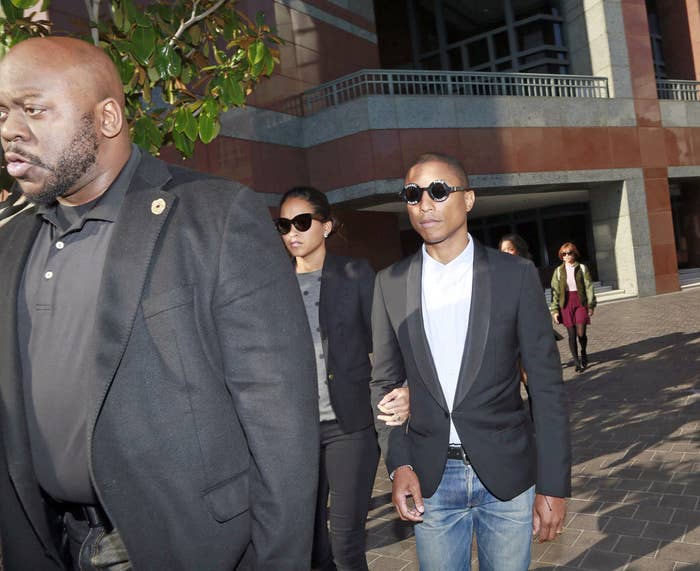 But the jury, which began deliberating Thursday afternoon, must decide whether copyright infringement exists without ever listening to the classic recording of "Got To Give It Up".
As was customary when the song was released in 1977, no audio recording was filed with the U.S. Copyright Office — only written music. The 1977 recording was never played in the courtroom, and Judge John A. Kronstadt instructed jurors to not consider it as they reached a decision.
The written music Gaye did file is simple, consisting of a lead vocal melody line, chord symbols and part of a bass line. A musicologist for Williams and Thicke created a recording of it — the bare bones version played for the jury. But the Gaye family's lawyers have described it as "lead sheet," or shorthand for what should be protected as Gaye's actual composition.
"The lead sheet is a short-form notation that musicians know how to play," Busch said.
He also pointed to the many interviews where Williams and Thicke specifically mentioned "Got To Give It Up" and Marvin Gaye.
"Not the feeling of 'Got To Give It Up,' not the era of 'Got To Give It Up,'" Busch said. "They copied 'Got To Give It Up.' They took it for themselves."
He also questioned the songwriters' changing stories about how "Blurred Lines" was created.
"They were dishonest from the time this matter started and even in this trial," Busch said.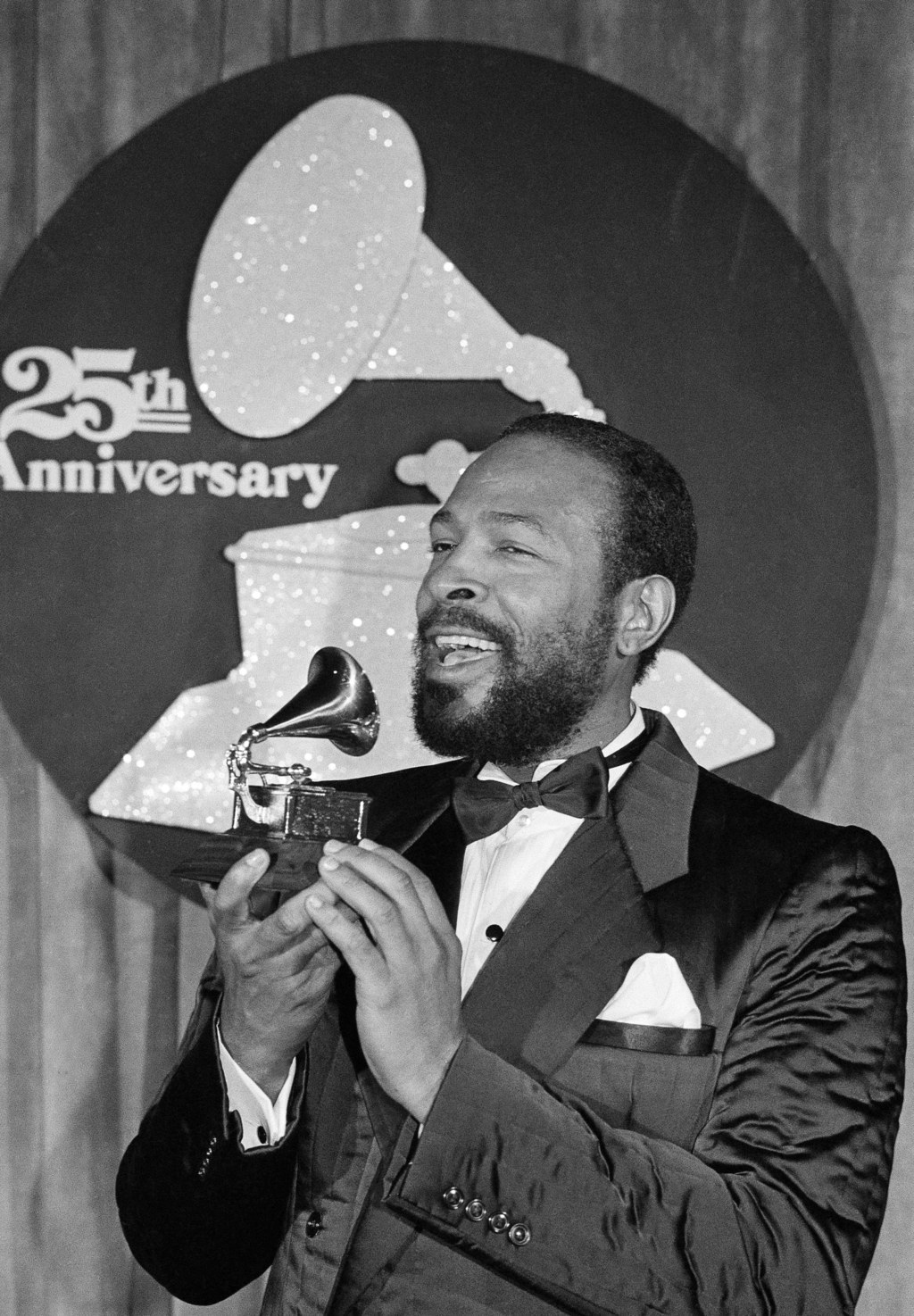 An attorney for Williams and Thicke said anything besides the recording of "Blurred Lines" and the written music of "Got To Give It Up" was a distraction.
The Gaye family has persisted in leaning on the 1977 recording, even though it was not part of their copyright, King said.
"This case arose and mushroomed from a fundamental misunderstanding," King said. "They own what's in the [copyright office's] deposit copy. They don't own ideas."
He described "Blurred Lines" as standing on the shoulders of artists who came before, including Marvin Gaye, Stevie Wonder, and Lionel Richie. King added that a ruling in Williams and Thicke's favor would be supporting creativity and music.
"The wrong decision here will stifle musicians and the record companies that finance their career by sending a message you cannot honor a style, a genre, a groove."