Jose Fernandez's Teammate Hit The Most Heartbreaking Home Run Ever
Dee Gordon broke into tears after rounding the bases as he wore No. 16 in honor of teammate José Fernández, who died Sunday in a boating accident.
The Miami Marlins on Monday paid tribute to José Fernández, the star Cuban American pitcher who was killed Sunday in a boating accident.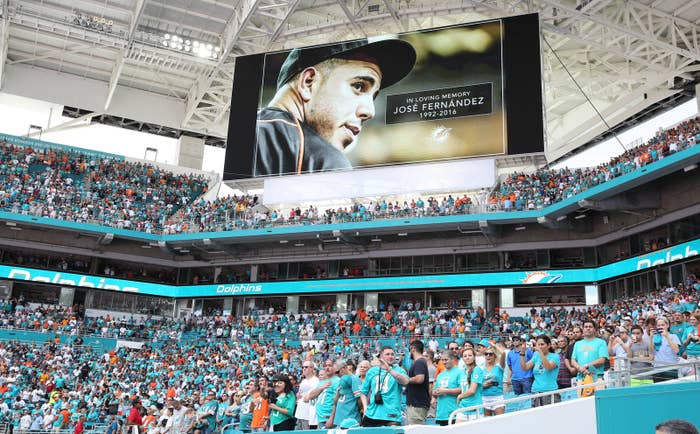 Fernández was 24 years old and had recently announced he was going to become a father.
The Marlins announced they would retire No. 16, Fernández's number, and for Monday's game against the New York Mets, his teammates wore Fernández jerseys.
So when Dee Gordon hit a home run in the first inning, it was an emotional moment.
It was the Marlins' first score since Fernández died.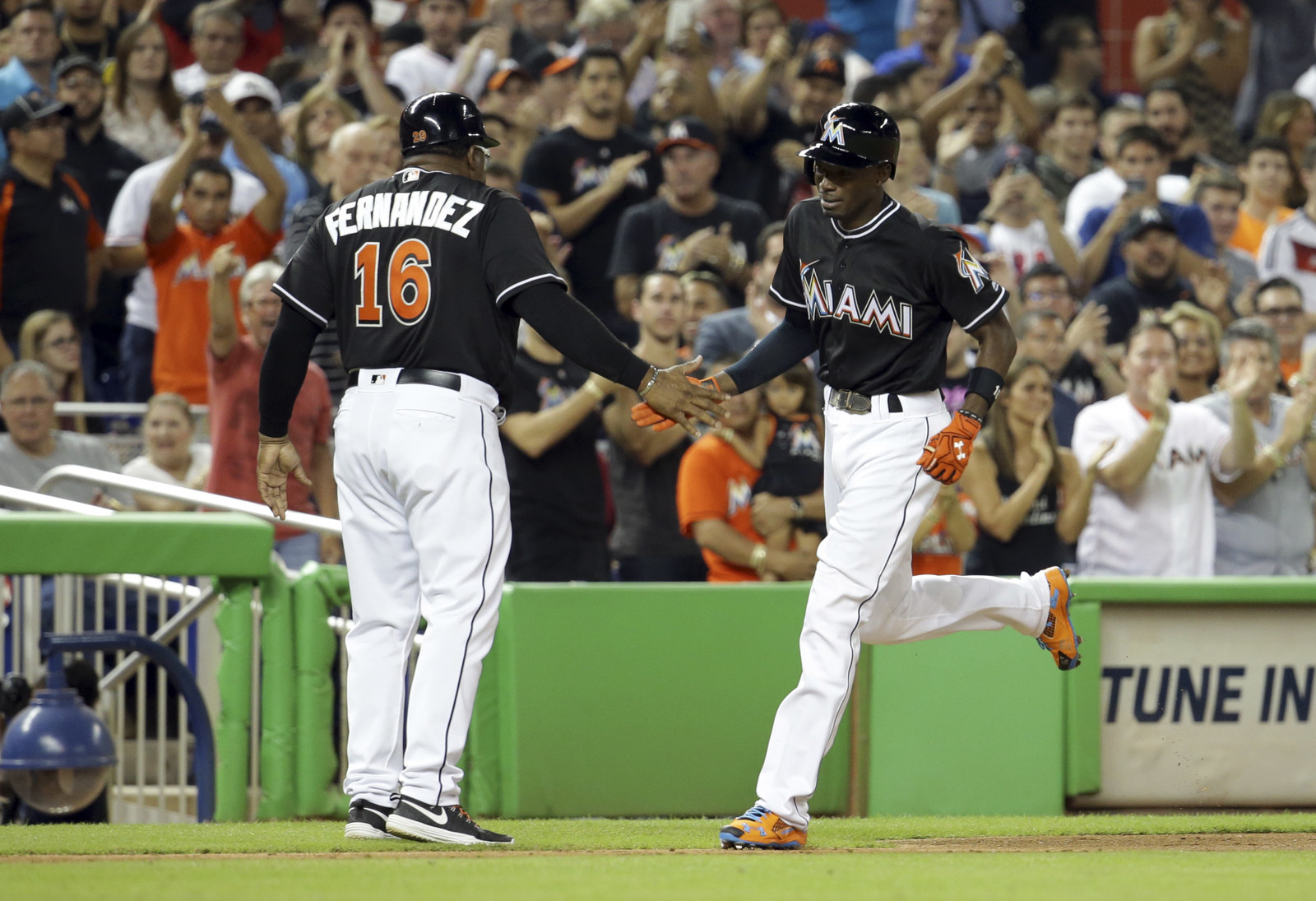 After rounding the bases, Gordon was in tears and gestured to his heart and upward.
Fans rose to their feet and applauded, and Gordon's teammates embraced him.
😭😭😭