The Toronto Blue Jays and the Texas Rangers cleared the benches during Sunday's game in Arlington, Texas, brawling on the baseball diamond during the eighth inning.
On Sunday, Rangers' second baseman Rougned Odor apparently took issue with Bautista.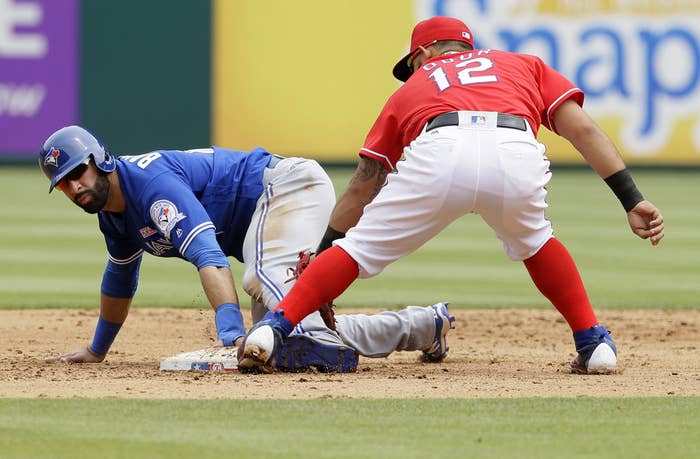 Both teams then cleared the benches to brawl on the diamond.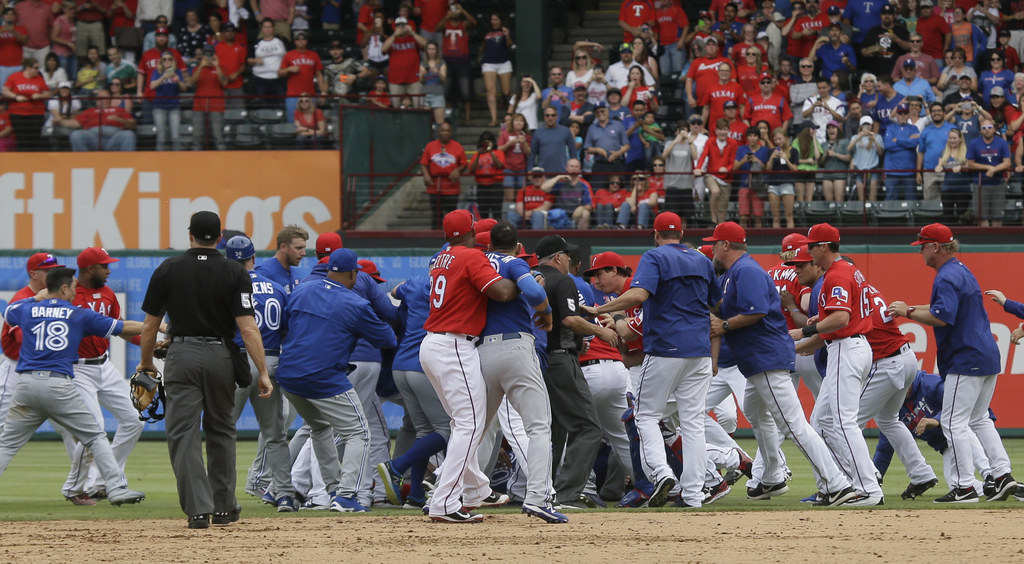 It took 10 minutes to break up the fight and resume play. Ultimately, the Rangers won 7-6.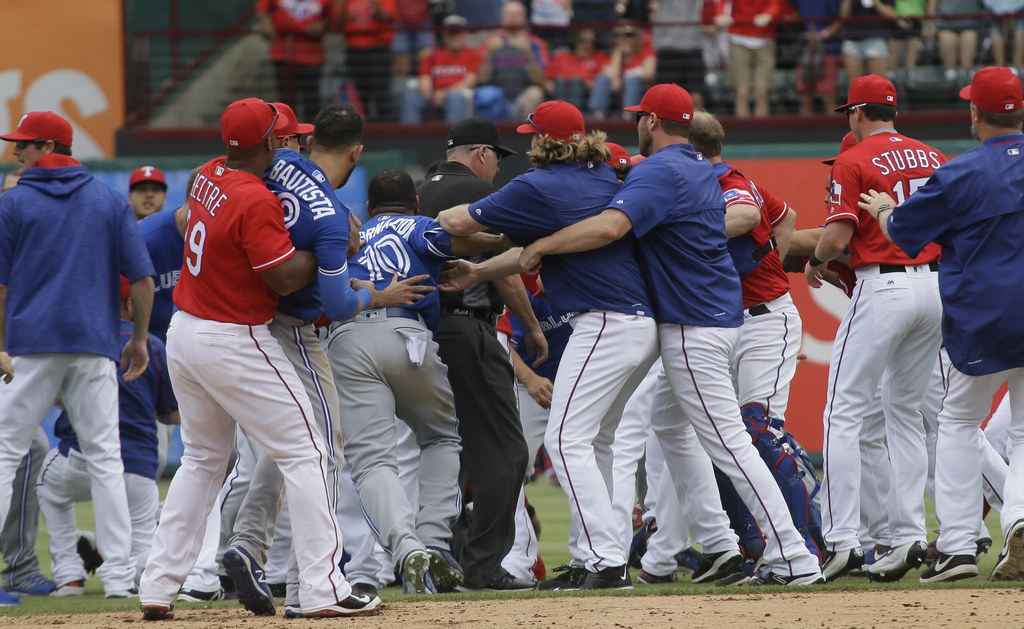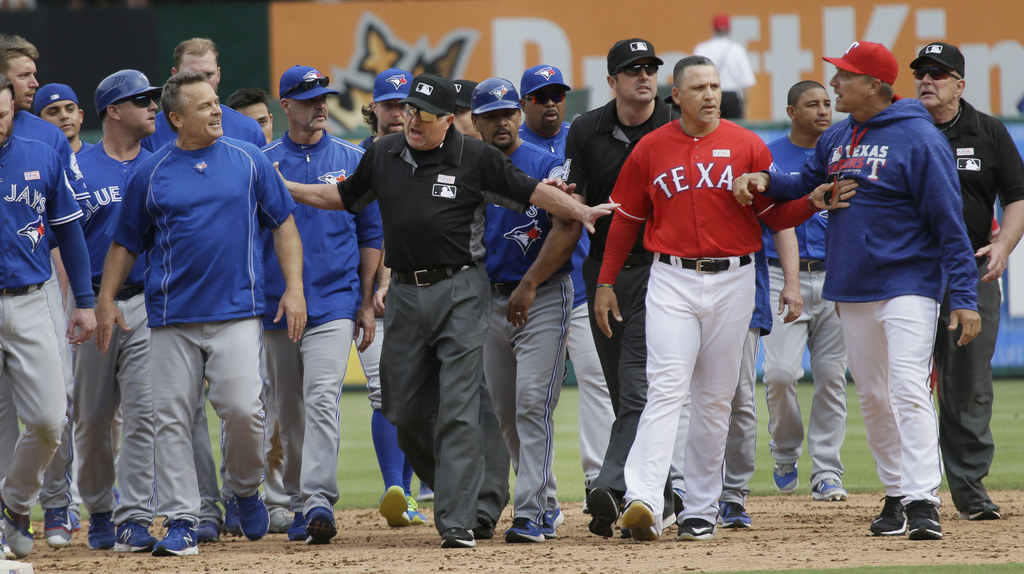 Rangers' manager Jeff Banister said after the game that rivalry had nothing to do with playing hard.