Retired tennis star John McEnroe said if Serena Williams played on the men's circuit, she'd be ranked "like 700 in the world."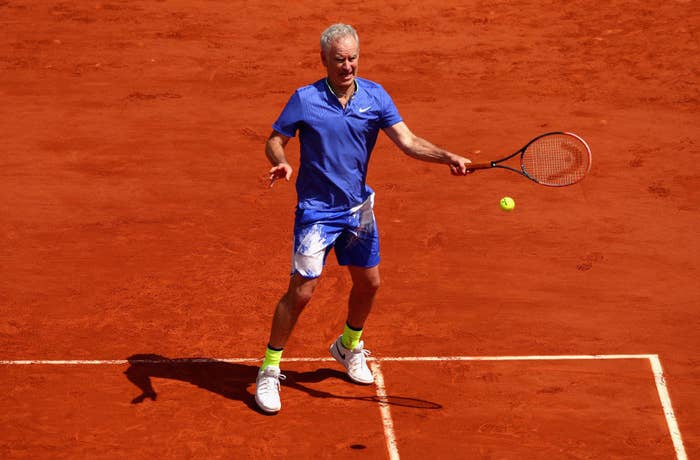 McEnroe made the comment in an interview to NPR promoting his new book. The 58-year-old has been ranked as one of the best men's players in recent history, and he earned a reputation of being confrontational on the court.
In the interview, McEnroe said Williams was without a doubt the best women's tennis player in the world.
"Why say female player?" NPR's Lourdes Garcia-Navarro asked.

"Well because if she was in, if she played the men's circuit she'd be like 700 in the world," McEnroe said.

"You think so?" Garcia-Navarro asked.

"Yeah. That doesn't mean I don't think Serena is an incredible player. I do, but the reality of what would happen would be I think something that perhaps it'd be a little higher, perhaps it'd be a little lower. And on a given day, Serena could beat some players. I believe because she's so incredibly strong mentally that she could overcome some situations where players would choke 'cause she's been in it so many times, so many situations at Wimbledon, The U.S. Open, etc. But if she had to just play the circuit — the men's circuit — that would be an entirely different story."
People simply disagreed.
And wondered if it was time for a new tennis Battle of the Sexes.
Though other people wondered what the big deal was.
In response, Williams respectfully told McEnroe to keep her name outta his mouth.
Williams has in the past said her accomplishments in the sport have been judged differently because she's a woman.
And it's true that she's been busy lately: joining the board of Silicon Valley's Survey Monkey, working on a campaign against domestic violence, and playing tennis — while in her third trimester of pregnancy.