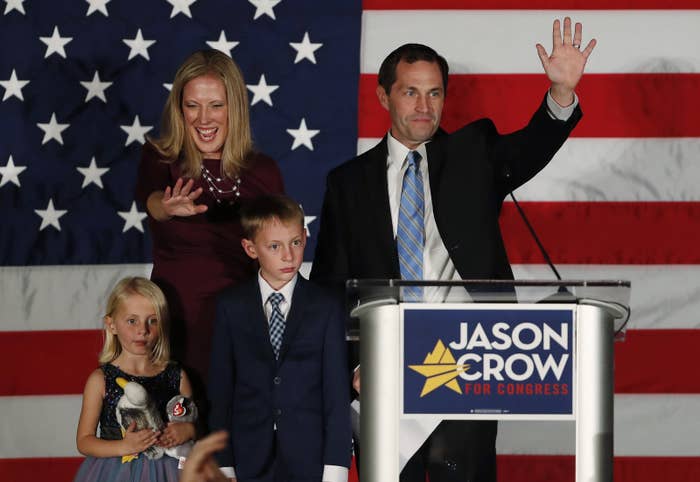 A Colorado Democrat who campaigned on banning assault weapons and expanding background checks for gun sales has defeated a Republican incumbent who had received thousands of dollars in donations from the National Rifle Association.
Jason Crow, a lawyer and former Army Ranger, beat Rep. Mike Coffman with 53% of the vote in Colorado's 6th Congressional District, where residents have been touched by two brutal mass shootings. The district includes the city of Aurora, where 12 people were killed in a 2012 massacre at a movie theater, and borders Columbine, the site of the infamous 1999 high school shooting that left 13 people dead.
But for years, even as the shootings drove national gun control advocates to action, Coffman comfortably won reelection in the district, boosted by an A rating from the NRA and $37,650 in campaign contributions from the group.
Crow, in contrast, has received an F rating from the NRA and presented a "gun violence prevention plan" as one of his top priorities. He called for expanding background checks; banning assault weapons; barring gun sales to suspected terrorists, domestic abusers, and people with severe mental illnesses; banning bump stocks and high-capacity magazines; and other measures restricting gun sales.
In his victory speech on Tuesday, Crow said he was inspired to run to make a better world for his children, adding that he didn't believe Americans are as divided as some politicians have made them appear.
"It's time to toss political games aside. It's time to practice politics with honor, dignity, humility, and build a government that fights for those who need a fighter," Crow said. "And most of all, it's time to get to work."
According to national polls, Americans across party lines share Crow's views regarding gun restrictions. A recent Gallup survey found that 92% of voters support requiring background checks for gun sales, 61% would like to see stricter laws around gun sales, and 40% support an assault weapons ban. A national CNN exit poll on Tuesday found that 83% of Democrats and 30% of Republicans supported stricter gun control measures.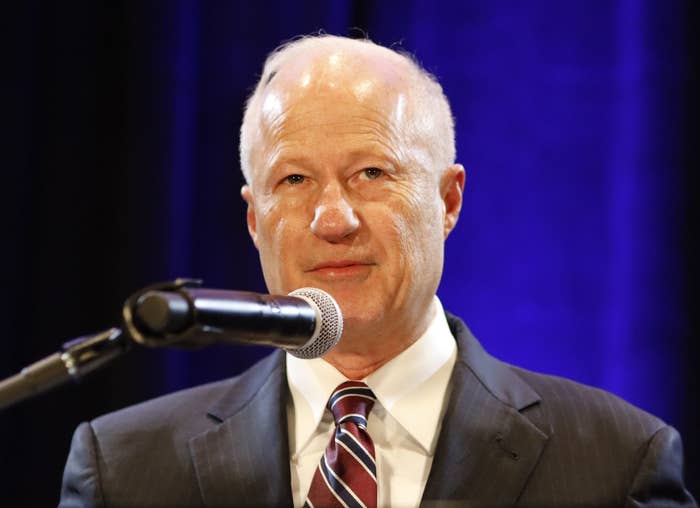 In a concession speech, Coffman said he was proud to have represented the suburban Denver district and its diverse population for 10 years. He described his loss not as a referendum on his performance or positions, but a reflection of voters' unhappiness with the Trump administration.
"I knew this was going to be a tough race," Coffman said. "Whenever a new president takes office, the party that has the White House historically pays a political price in that first midterm election."