Ivanka Trump welcomed a baby boy to her family on Sunday, posting a photo of newborn Theodore on Twitter.
"My heart is full," she wrote.
Theodore is the 34-year-old's third child with husband Jared Kushner, 35. He's also the eighth grandchild for Donald Trump.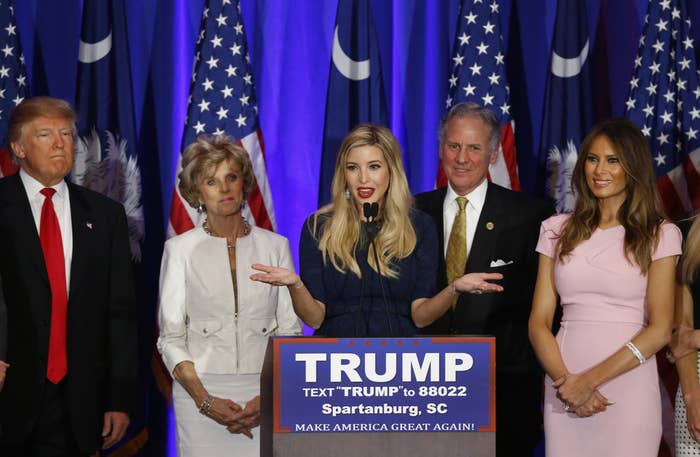 Ivanka had joined her father on the campaign trail throughout her pregnancy, causing the Donald to joke that they had a hospital on standby.