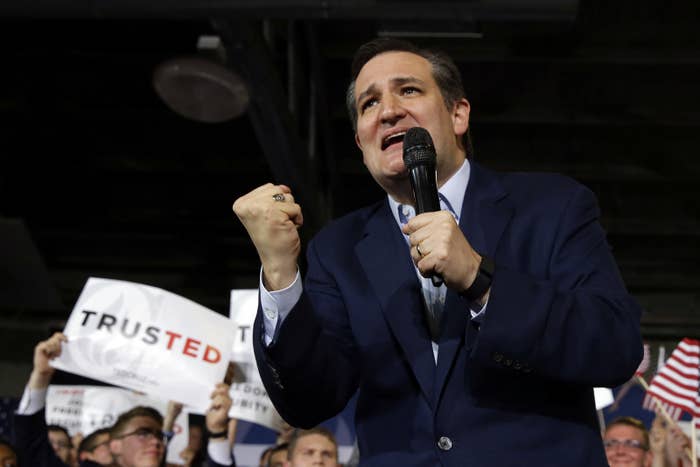 With Donald Trump's sweep of Tuesday's primaries, it's no longer possible for Ted Cruz to win enough delegates to clinch the Republican presidential nomination ahead of the party's convention in July.
To win the nomination outright, a candidate must secure 1,237 delegates. Before Tuesday, Trump had 950 delegates, Cruz had 559, and John Kasich had 153. If Cruz were to win almost all of the remaining delegates — including the 109 unpledged delegates — he could have just passed the threshold.
But Trump went on to win the Delaware, Connecticut, Maryland, Pennsylvania, and Rhode Island, primaries Tuesday night, earning him at least 105 of the 118 delegates at stake.
Cruz walked away with one delegate, and Kasich earned at least five, according to an Associated Press count.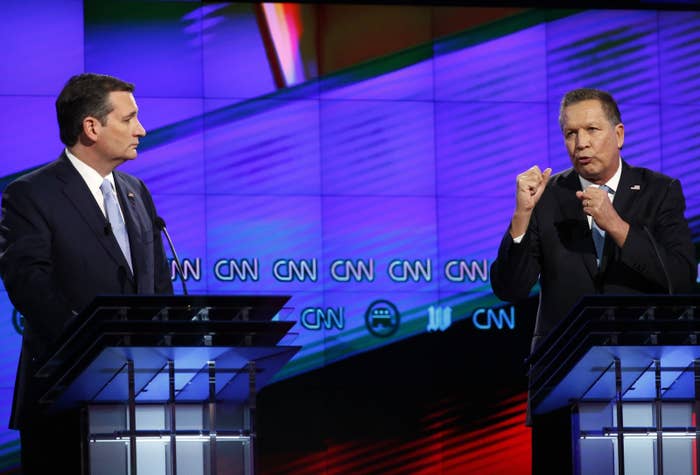 Voting has yet to take place in 10 states, with 502 combined delegates up for grabs. Even if Cruz were to win every single one, he'd come up around 200 short of hitting 1,237.
That means Cruz can only become the Republican presidential nominee through a contested convention. With Trump as of Tuesday sitting at 1,049, eyes are now turning to the May 3 Indiana primary.
At stake are 57 Republican delegates, and the primary winner takes all. Trump has been leading in polls, and Cruz and Kasich earlier this week announced they would be working together to try to keep him from winning. The RealClearPolitics polling average as of last week showed Trump ahead of Cruz by only six points. Cruz's campaign has said he's focused on closing that gap, and Kasich's campaign announced he will step back to give Cruz a "clear path" there.
Meanwhile, Kasich is looking toward to primaries in New Mexico and Oregon, where a combined 52 delegates will be divided proportionally.