You've probably heard of Interpol, the international police organization that brings together 192 countries to fight crime.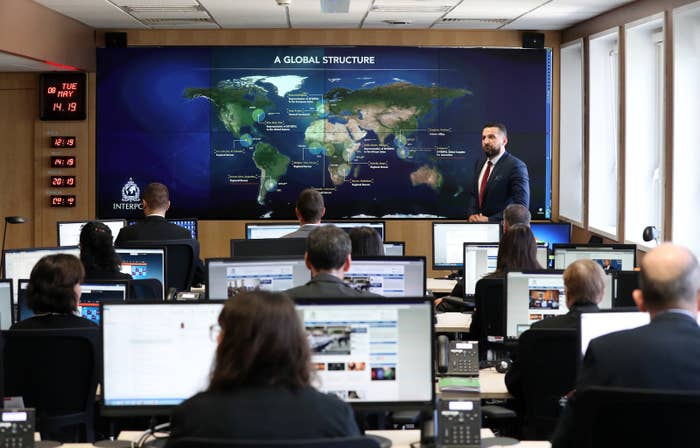 Well, on Sept. 25, Interpol's president, Meng Hongwei, went missing. At first, nobody knew what happened.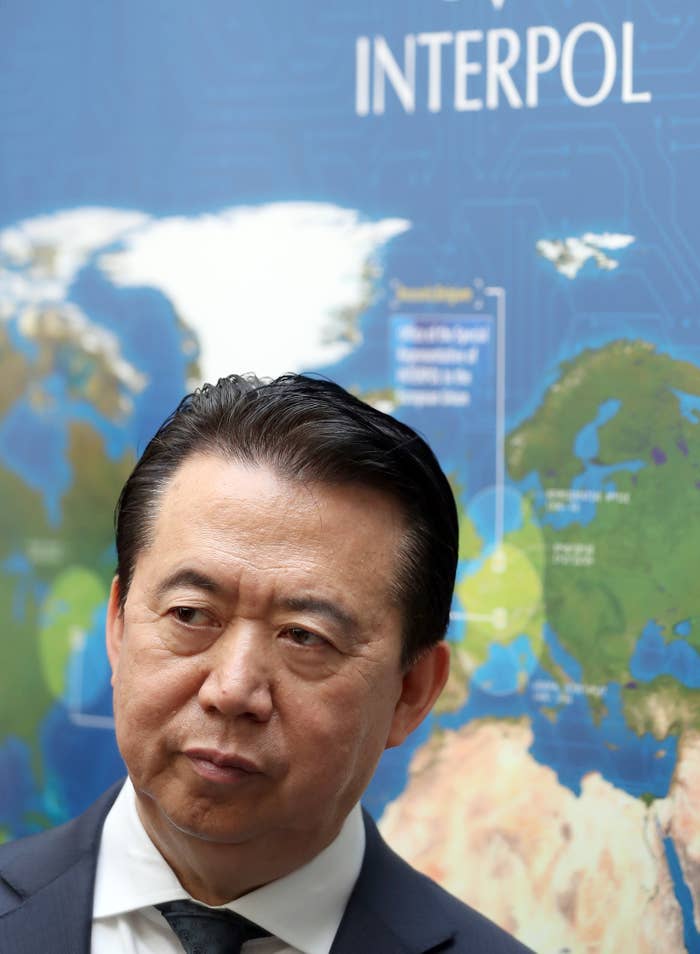 Interpol is based in Lyon, France, and Meng, who is Chinese, lives there with his family.
His wife, Grace Meng, told police her husband was traveling in China when she abruptly stopped hearing from him. French police said Friday that they had opened an investigation.
Interpol said Friday it was aware of the "alleged disappearance" of its top leader, but officials refused to comment further.
"This is a matter for the relevant authorities in both France and China," the Interpol statement said.
Meng was elected Interpol president in 2016. Since he's also vice minister of public security in China, he has traveled frequently between there and France.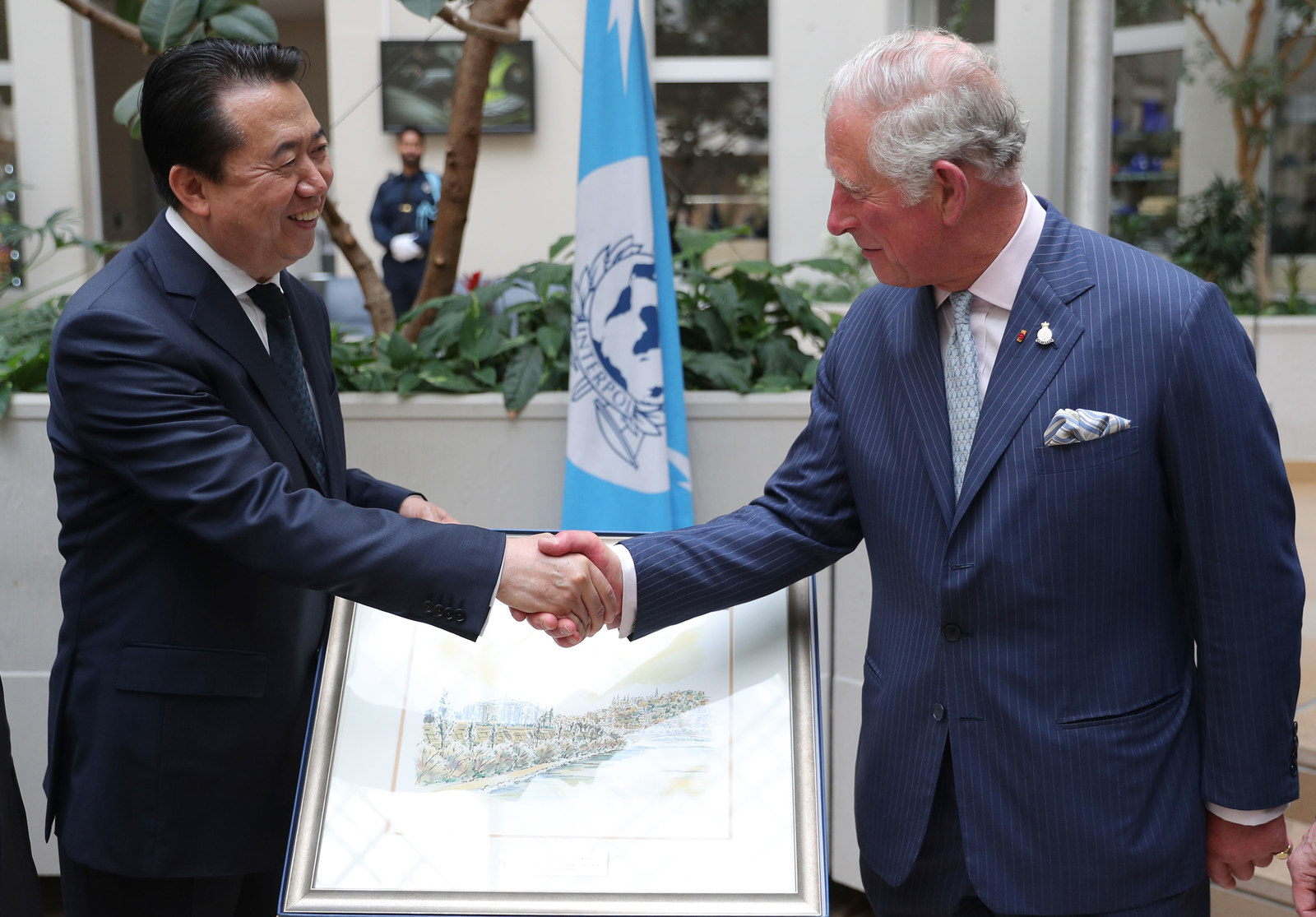 As president, Meng's role is largely ceremonial: He is responsible for keeping Interpol in line with the priorities of its member countries, while other people handle the day-to-day administration of the agency. His term expires in 2020.
Then on Saturday, Interpol's secretary general, Jürgen Stock, said he'd asked authorities in China to explain what was going on.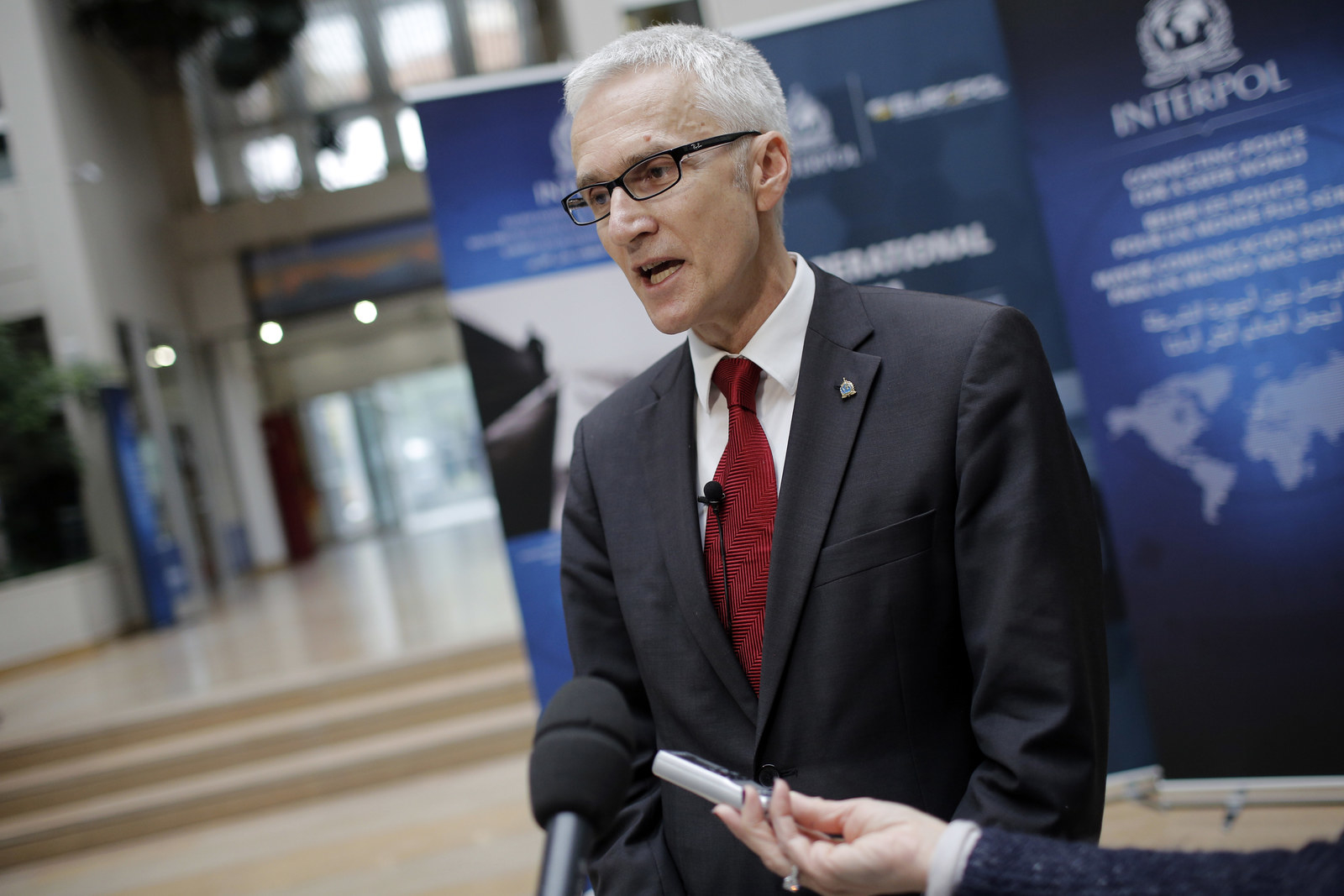 "Interpol has requested through official law enforcement channels clarification from China's authorities on the status of INTERPOL President Meng Hongwei," Stock said in a statement. "INTERPOL's General Secretariat looks forward to an official response from China's authorities to address concerns over the President's well-being."
In recent years, China's President Xi Jinping has imprisoned a staggering number of Communist Party officials as part of what the government characterized as a crackdown on corruption. Some suspected Meng Hongwei may have been detained by the government as part of these efforts.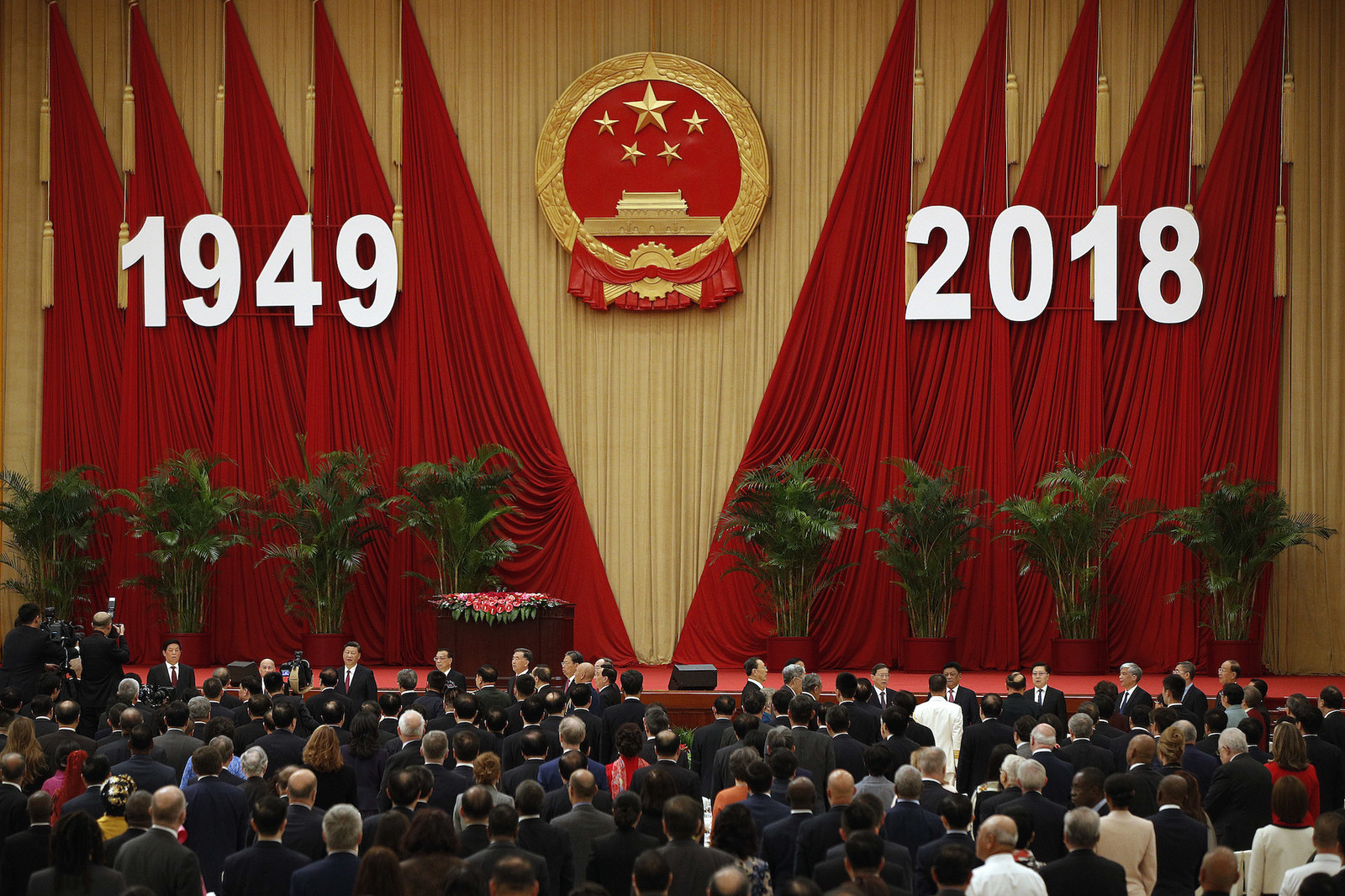 Xi has said he's dedicated to fighting corruption, and the crackdown continues to expand. According to the South China Morning Post, at one point, so many former Communist Party officials were imprisoned that the elite prison where they are housed in Beijing ran out of space.
Critics have accused Xi of using the anti-corruption campaign to target his opponents and consolidate his own power.
On Sunday, Grace Meng made an emotional plea to reporters for her husband's safe return and fair treatment from Chinese authorities.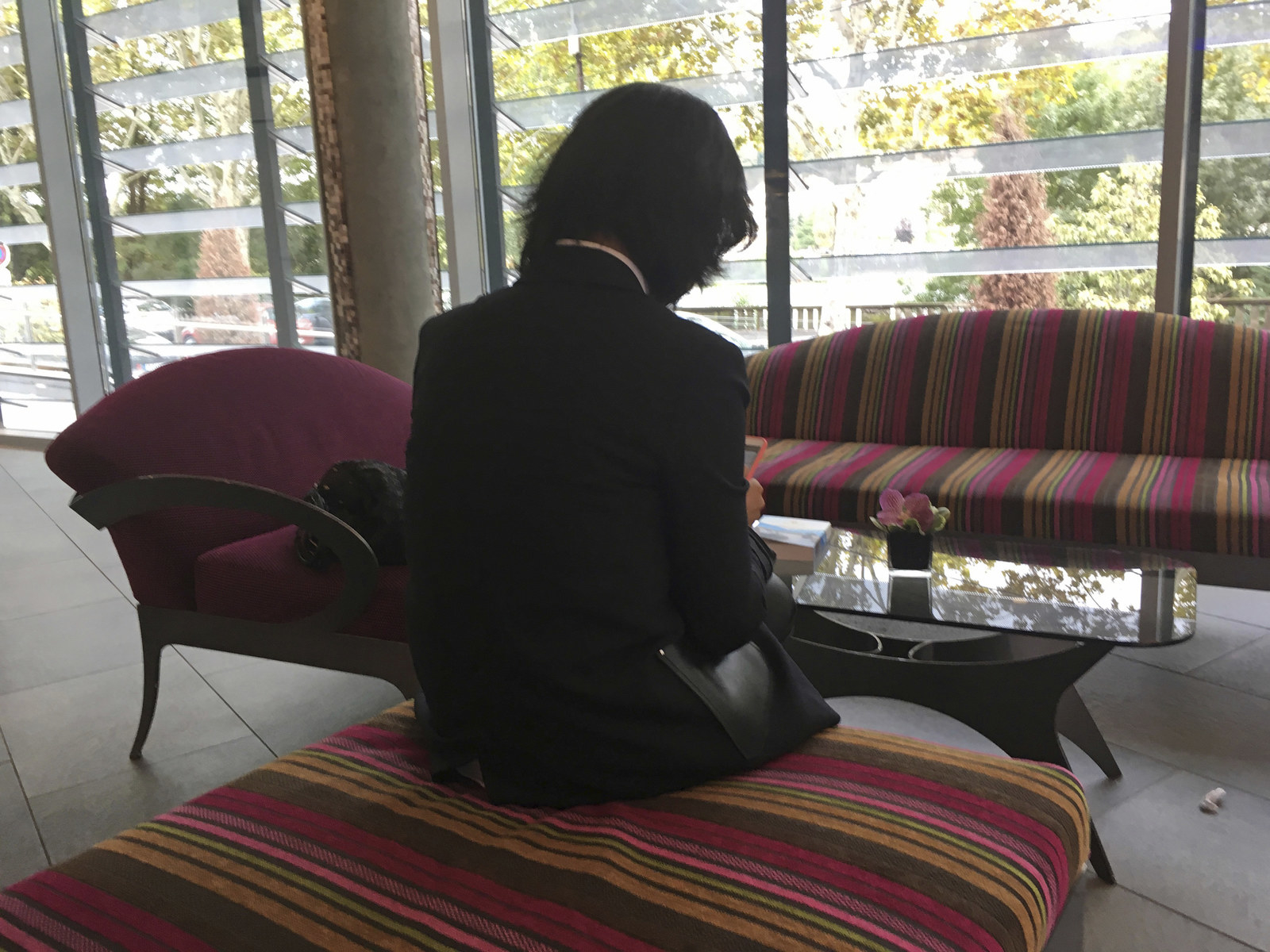 She asked that her face not be shown because she feared for her and her children's safety.
"From now on, I have gone from sorrow and fear to the pursuit of truth, justice and responsibility toward history," she said, the Associated Press reported. "For the husband whom I deeply love, for my young children, for the people of my motherland, for all the wives and children, so that their husbands and fathers will no longer disappear."
She told the AP she couldn't believe her husband had done anything wrong, saying that he had devoted his life to the rule of law in China.
Grace Meng believes her husband was targeted for political reasons, and she thinks he's in danger because of the last message he sent her.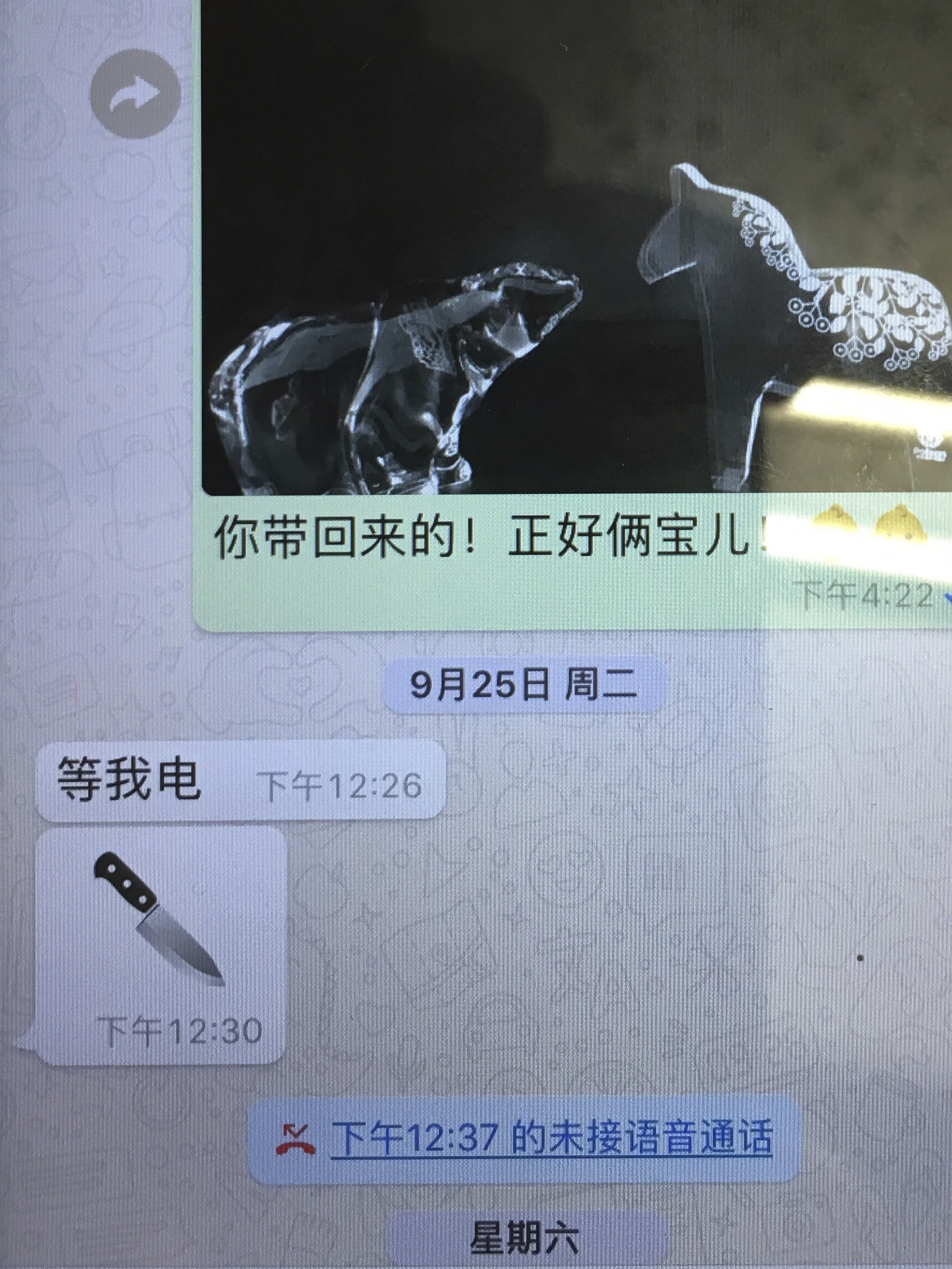 Grace Meng told reporters that just after midnight on Sept. 26, Meng Hongwei sent her a text: "Wait for my call." Four minutes later, he sent a knife emoji.
"I think he means he is in danger," she said. He never called, and she hasn't heard from him since.
Now, the Community Party of China has said that Meng Hongwei is "suspected of breaking the law."
The announcement, posted to the party's website early Monday, offered no other details, other than to say Meng Hongwei was under investigation by the National Supervisory Commission, the party's anti-graft agency.
Then Interpol announced it had received Meng's resignation as president.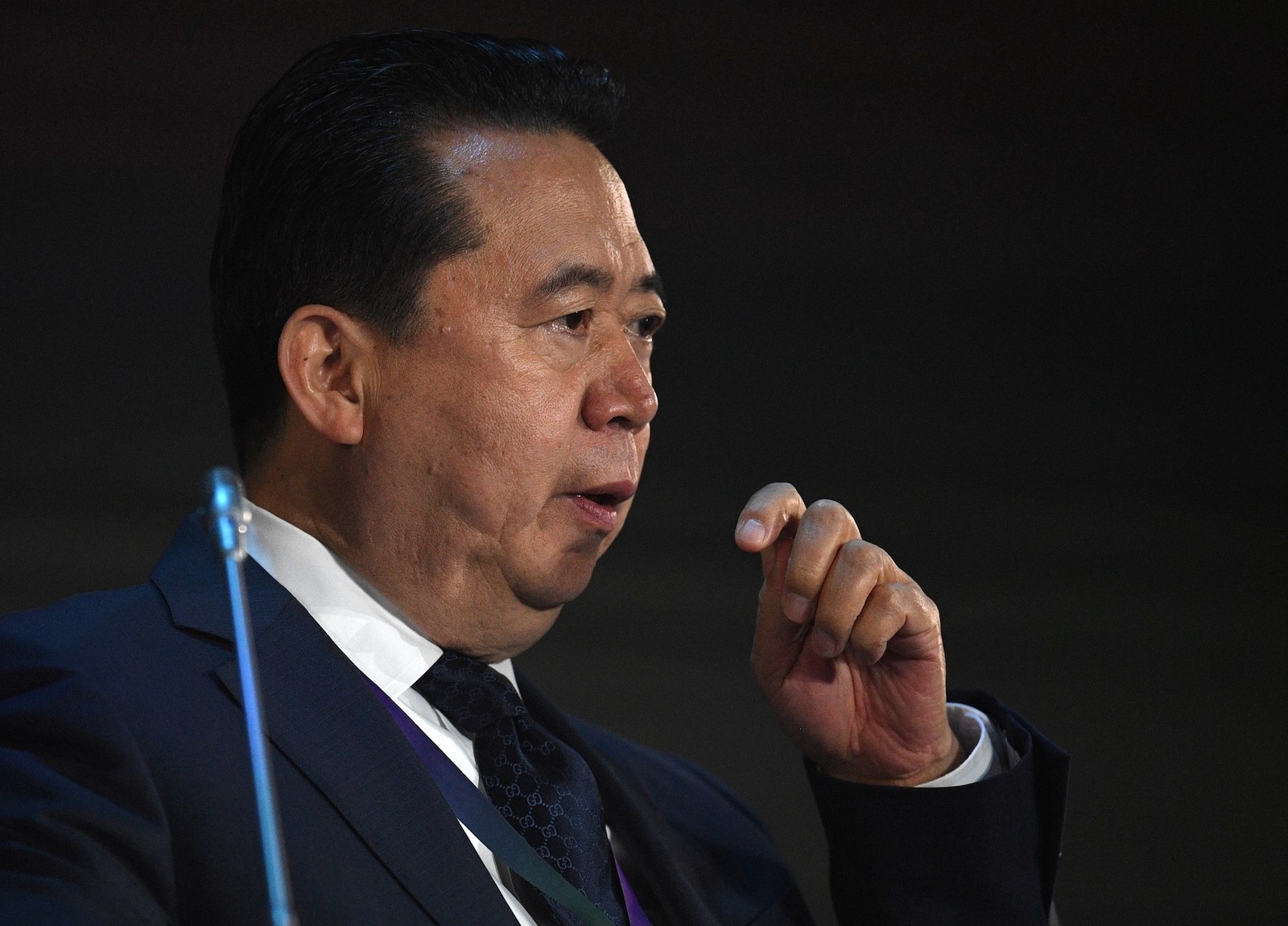 Interpol offered no explanation, but in a statement, the organization said that Meng's resignation was immediate, and that a replacement would be elected at the organization's upcoming general assembly in November.
"The INTERPOL General Secretariat, under the leadership of Secretary General Jürgen Stock, and its National Central Bureaus around the world remain focused on their mission: to help law enforcement officers across the world secure their borders, protect their citizens, prevent and investigate crime, and enhance global police cooperation," Interpol said.