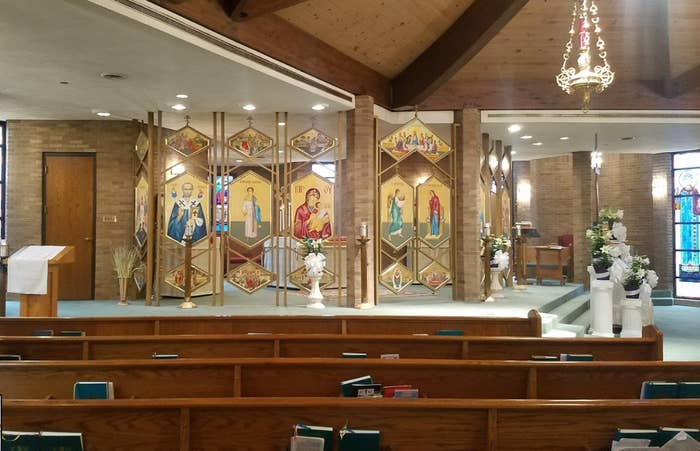 An Indiana priest who was knocked unconscious while praying inside a church Monday morning was likely the victim of a hate crime, authorities said.
Police in Merrillville, where the attack occurred, did not immediately respond to BuzzFeed News' request for comment. But Police Chief Joseph Petruch told CBS Chicago that the unknown attacker yelled out, "This is for all the little kids" — an apparent reference to the ongoing child sex abuse scandal embroiling the Catholic Church.
"I have enough there to say it's a hate crime," Petruch said, adding that his department had notified the FBI of the hate crime investigation.
Petruch also told the station the attacker grabbed the priest, Father Basil John Hutsko, "by the neck, threw him down on the floor, and immediately starts slamming his head against the floor, both sides, front, back."
The attack, which took place around 9 a.m. at St. Michael Byzantine Catholic Church, left Hutsko with bruises across his head. Other priests in the area were shocked and left considering security within their own churches, the Post-Tribune reported.
"He's a good priest and like everybody said, he's not accused of anything," the Rev. Steven Koplinka of St. Nicholas Byzantine Catholic Parish told the Post-Tribune. "Why attack him?"

The attack came as Catholics around the world are taking stock of the church's response to sexual abuse by priests. A Pennsylvania grand jury earlier this month released a report on the abuse of 300 "predator priests," as well as a systematic cover-up by church leaders.
The Byzantine rite of the Catholic Church has distinct traditions from the Roman Catholic Church, but they're both within the global church headed by Pope Francis.