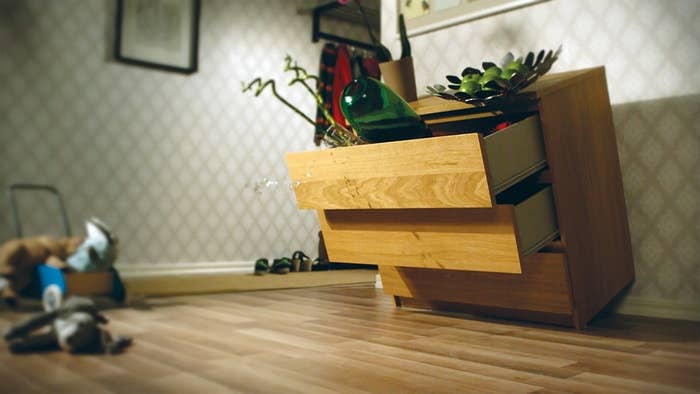 After it stopped selling several models of its popular Malm dresser, Ikea announced Tuesday it is offering refunds to millions of customers after three toddlers died when the furniture tipped over.
The Philadelphia Inquirer first reported what's expected to be an unprecedented recall, the details of which were announced Tuesday. At least 27 million dressers will be recalled, NBC News reported, and the company's U.S. president urged customers to take unsecured dressers out of their homes.
The recall notice affects the popular Malm dresser, as well as dozens of other models.
"The recalled chests and dressers are unstable if they are not properly anchored to the wall, posing a tip-over and entrapment hazard that can result in death or injuries to children," the company said in the recall notice.
The recall comes after the deaths of three toddlers were linked to the Ikea dressers. In February 2014, 2-year-old Curren Collas was found by his mother underneath a Malm dresser that tipped over in his room. He later died at a hospital. In a similar incident in June 2014, 2-year-old Camden Ellis was killed.
The deaths sparked lawsuits, and in response, the company offered condolences and began a program to offer free kits to secure dressers to walls.
"Since 1989, Ikea is aware of reports of three additional deaths from tip-overs involving other models of Ikea chests and dressers," the company said in a statement at the time. "We urge customers to inspect their Ikea chests and dressers to ensure that they are securely anchored to the wall. Consumers should move unanchored chests and dressers into storage or other areas where they cannot be accessed by children until the chests and dressers are properly anchored to the wall."
But even with the enactment of the program, another toddler died after being found underneath a tipped-over Ikea dresser. Teddy McGee, who was 22 months old, died in February, and his death was under investigation by the U.S. Consumer Product Safety Commission, according to attorneys for his family.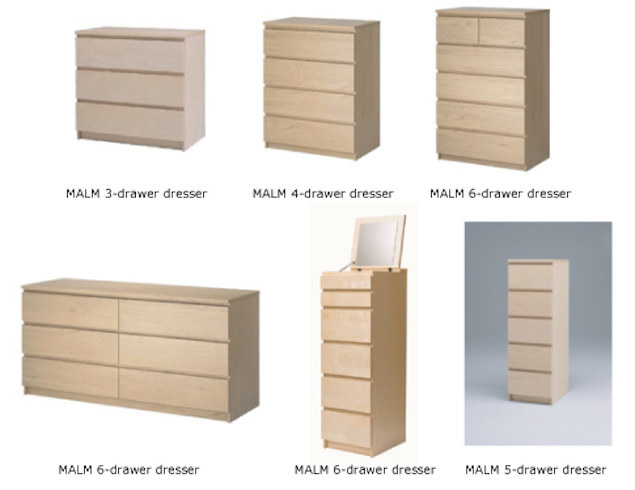 On Tuesday, the company announced people could return the dressers for a full or partial refund, or a free wall-mounting kit to prevent the furniture from toppling over.

"Please immediately stop using any recalled chest or dresser that is not properly anchored to the wall and place in an area not accessible to children," the company warned.
According to the commission, a child dies in the U.S. every two weeks because of tipped-over furniture or appliances.