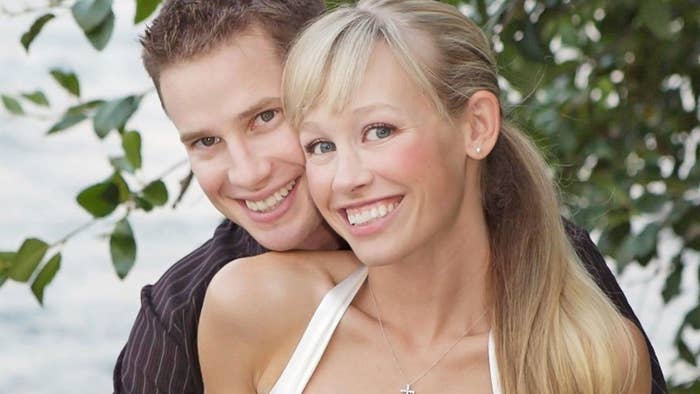 A California mother who went missing for three weeks was branded by her captors, the local sheriff said Wednesday, confirming her husband's earlier description of the injury.

Sherri Papini's disappearance while jogging near her home in Redding, California, on Nov. 2 made national headlines.
After she was found chained and injured on the side of a road 150 miles from her home on Thanksgiving Day, her husband told Good Morning America that in addition to being branded, she had been beaten and starved to 87 pounds.
Shasta County Sheriff Tom Bosenko on Wednesday confirmed that Papini had been branded, but declined to say where on her body or how.
"I would think that that was some sort of either an exertion of power and control and/or maybe some type of message that the brand contained," Bosenko told Good Morning America. "It is not a symbol, but it was a message."
The identity of her kidnappers — described only as two Hispanic women armed with a handgun — is unknown, as is why the 34-year-old "super mom" was taken. The women, one younger and one older, kept their faces covered while with Papini, who has only been able to give a minimal description to authorities, the sheriff said.
"We do not know if she was a specific target or if this was a random abduction," Bosenko said.
Papini managed to flag down a driver, who then called police. When officers arrived, they called her husband, Keith Papini, who then met them and his wife at a hospital.
"The officers warned me to brace myself," he said in a statement to Good Morning America. "My first sight was my wife in a hospital bed, her face covered in bruises ranging from yellow to black because of repeated beatings, the bridge of her nose broken.

"Her now-emaciated body of 87 pounds was covered in multicolored bruises, severe burns, red rashes, and chain markings. Her signature long blond hair had been chopped off. She has been branded, and I could feel the rise of her scabs under my fingers," he said.
The Shasta County Sheriff's Office, which is leading the investigation, said they have no reason to doubt the Papinis' statements.
Over the last two days, Sherri Papini sat down with investigators and described what happened to her, Bosenko said. The sheriff's office is not releasing more details to protect the integrity of the investigation, he added.
"The interviews were very intense for both the investigators and for Sherri, due to her having to relive this traumatic event," Bosenko said, adding she was courageous and cooperative.
Keith Papini told GMA he was grateful for how news of his wife's disappearance had spread on social media, but he was also disheartened by public reaction.
"Rumors, assumptions, lies, and hate have been both exhausting and disgusting," he said "Those people should be ashamed of their malicious, subhuman behavior. We are not going to allow those people to take away our spirit, love, or rejoice in our girl found alive and home where she belongs."
Keith Papini said the family has always been private, and he asked the public to understand they need time to heal emotionally, and for Sherri to recover physically.
"My Sherri suffered tremendously, and all the visions swirling in your heads of her appearance, I assure you, are not as graphic and gruesome as the reality," he said. "This will be along road of healing for everyone. Ultimately, it was Sherri's will to survive that brought her home."