President Donald Trump on Saturday appears to have unwittingly retweeted a Twitter user who built a public profile using a network of fake identities and stolen photos to hawk pro-Trump merchandise.
While vacationing at his private golf club in Bedminster, New Jersey, Trump retweeted and thanked a supporter he referred to as "Nicole," who appeared to be a young black woman and devoted fan.


"Trump working hard for the American people.....thanks," read the tweet from user @Protrump45, which has used display names including Nicole, Nicole Mincey, and BlackGirlPatriot.
The president quoted her tweet to his 35 million followers and added, "Thank you Nicole!"
Getting acknowledged by Trump on Twitter is huge — people clamor to get high up in Trump's @ mentions, not only because of his large following but because of potential retweets, follows, recognition from news outlets, and more.

The Twitter account linked to the website ProTrump45, which sells pro-Trump T-shirts, hoodies, and hats, and hosts a pro-Trump blog. The site also offers businesses an opportunity to advertise on the site, and sells sponsored blog posts, tweets and emails.
The online store was promoted with Twitter and Instagram accounts, some of which told the personal story of "Nicole Mincey," ProTrump45's purported founder. According to those accounts, as well as a ProTrump45.com post titled "Learn About Nicole Mincey," she is a 21-year-old black female entrepreneur from New Jersey, who had been a liberal until switching her loyalties to President Trump.
"This black trump supporter goes above and beyond to reveal the hypocrisy of liberals and help trump supporters no matter where in america they are show their Trump pride," said the post.
Similar accounts have also appeared on websites that allow readers to add their own content, including in a blog post on Medium, a sponsored post on the Daily Caller, and a community post on BuzzFeed that is no longer online.

Following Trump's retweet Saturday, people on social media began to question whether @Protrump45 was a bot, and identified the user's profile photo as that of a model whose picture appeared on Placeit, a site that sells mockups of tech and products such as T-shirts with users' custom logos and designs.

The Twitter user @Rschooley also noted that other Twitter accounts that promoted @Protrump45 with retweets and replies were also using photos of models from Placeit as their avatars.

By Sunday evening, Twitter had suspended @Protrump45 and other associated accounts.
And in a series of tweets, PlaceIt said the company believes that the Twitter accounts that promoted @Protrump45 and used images of Placeit models were associated with a single person or group.

In an interview with BuzzFeed News, Placeit founder and CEO Navid Safabakhsh said that when he learned someone was using Placeit images to create fake personas and promote Trump merchandise, he thought he might be dealing with professional online scammers, possibly from outside the United States.
A little digging turned up just four or five accounts using stock image photos that promoted each other and ProTrump45.com merchandise, he said.
"It's very obvious they're coming from the same place," he said. "They promoted the same products."
What is not clear is who was actually behind the accounts. Because while Twitter detectives have been quick to label @Protrump45 a "bot," the reality appears to be a bit more complicated.

BuzzFeed News spoke to a 21-year-old woman in New Jersey associated with the @Protrump45 handle, who said that the account and the pro-Trump store connected to it were actually run by a collective of about 10 Trump supporters spread across the United States. BuzzFeed News was unable to independently verify the existence of any other members of the group cited by the woman.
According to the woman, the "Nicole Mincey" character was created using a variation of her name, and some of her biographical information. The @Protrump45 account frequently used the name, but the woman claimed she was never in control of the account, though she did post on the site's blog using the alias.
The Mincey character was used as a "marketing tool," she said, explaining that the group chose to use aspects of her identity, "because I'm black, so it's easier to market black people [as Trump supporters]."
She also said the Mincey character was also adopted by another black woman in the group, who used it during an interview with the conservative radio show Trending Today USA in May, in which she spoke about being a young, black Trump supporter.
The woman who spoke with BuzzFeed News claims not to have made any money off the venture. She said that the ProTrump45 business really took off after they bought fake followers for the main Twitter account, and when they bought ads on Twitter in May.
"It grew pretty fast and then [a group member] bought some Twitter followers and it grew even faster," she said.
She said she was asked to join the group after posting pro-Trump memes on her personal Instagram. She left the group in June, she said, after the university she attends contacted her about a "scam" being run in her name.
"They asked did I want to be part of a group where you could be a [Trump] supporter and not disclose your identity, and I joined and here I am today in the middle of this mess," she said.
She claimed that she asked the group to stop using the derivation of her name in its social media accounts, and only found out that it had not after Trump retweeted @Protrump45 Saturday.
"The whole thing fell apart because I didn't want to come out and say I was one of the members," she said. "The Twitter account was the main source of the traffic so I don't know what they're going to do."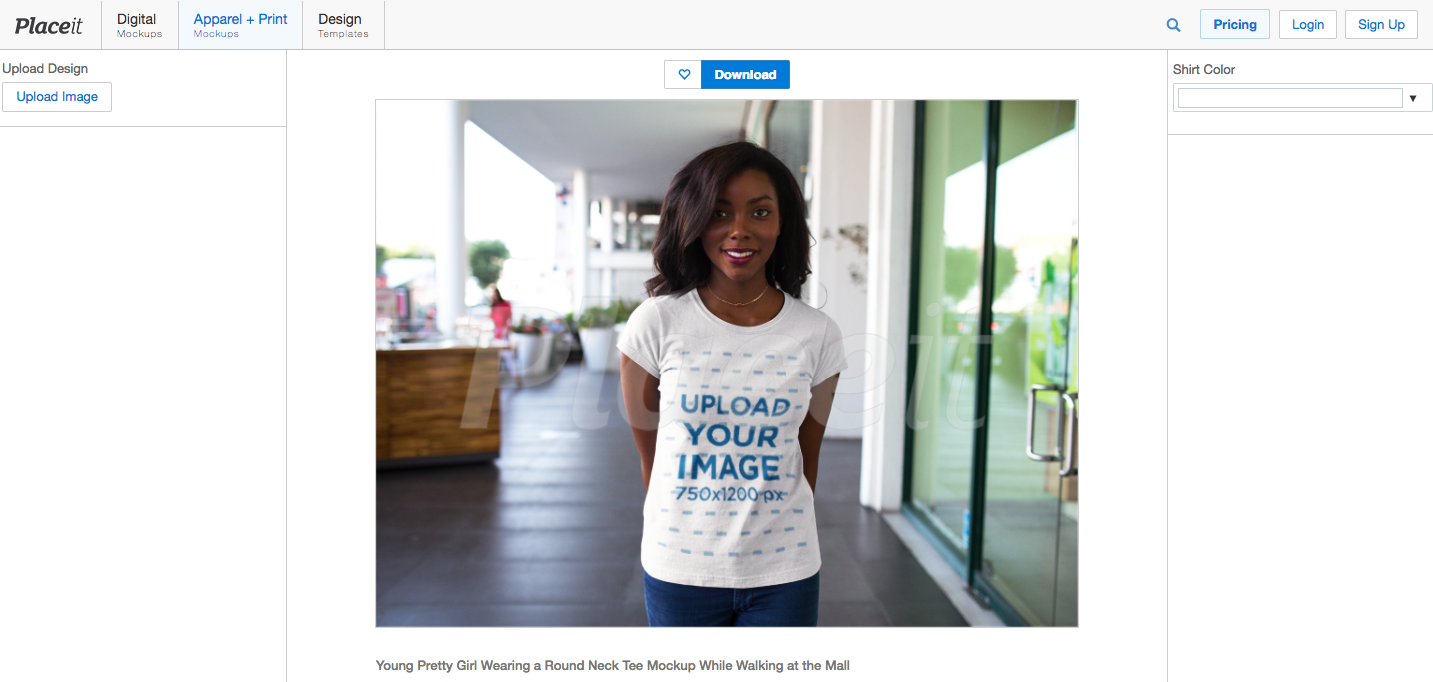 The push to suspend the accounts came primarily from Safabakhsh, the PlaceIt CEO, who likened the use of the models' images to identity fraud. He said that once Twitter was notified about the accounts, they acted quickly to suspend them.
But the process of finding the fake accounts and reporting them was complicated, he said. Ultimately, he said, he could only succeed in getting accounts taken down when he could name the model being impersonated.
"I really think there should be some sort of crowdsourced bot investigation tool," he said. Because of Twitter detectives tipped off by Trump's retweet, he said, "we were able to find them and track them down much faster."
Asked about the suspended accounts, a spokesperson for Twitter referred BuzzFeed News to the company's blog post on fake news, bots, and misinformation.
"We, as a company, should not be the arbiter of truth. Journalists, experts and engaged citizens Tweet side-by-side correcting and challenging public discourse in seconds," the post said. "These vital interactions happen on Twitter every day, and we're working to ensure we are surfacing the highest quality and most relevant content and context first."
Regarding bots and spammy accounts in particular, the company said it works internally to detect them — and its methods are intentionally not publicized to keep people from circumventing them.
"When we do detect duplicative, or suspicious activity, we suspend accounts," the blog post said. "We also frequently take action against applications that abuse the public API to automate activity on Twitter, stopping potentially manipulative bots at the source."
In the meantime, Trump's retweet of @Protrump45 remains up on the president's feed. The White House declined to comment.
But despite his promotion of a supporter who seems to be faking at least some aspects of her life, Trump did take time Monday to send several tweets railing against "Fake News."