Hotel In Macedonia Quarantined After Death Of British Man With Ebola-Like Symptoms
Authorities sealed off a hotel in Skopje, Macedonia, on Thursday, keeping hotel staff and another British man inside. Local journalists said there was little evidence the death was caused by Ebola.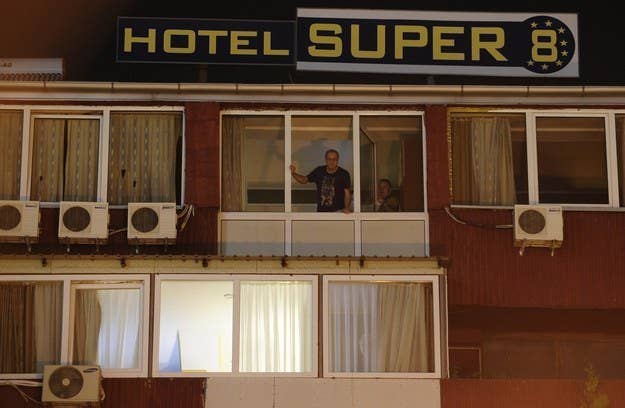 A hotel in Macedonia was sealed off after a British man who stayed there died while showing some symptoms of Ebola, Reuters reported.
Hotel staff and another British man were quarantined after the patient died shortly after being taken to a hospital Thursday afternoon.
Although the hotel has been quarantined, Macedonian and British authorities have so far been unable to confirm if the man actually had Ebola. The BBC reported he traveled directly from the U.K. to Macedonia and had not visited West Africa, where the virus has claimed more than 3,000 lives.
Local journalists reported it was unlikely the man died of Ebola, though he appeared to have a hemorrhagic fever.
It could take until Saturday to confirm his cause of death.