U.S. Soccer said Wednesday that Hope Solo will be suspended for 30 days, causing the goalie and Olympic medalist to miss training camp and two upcoming games.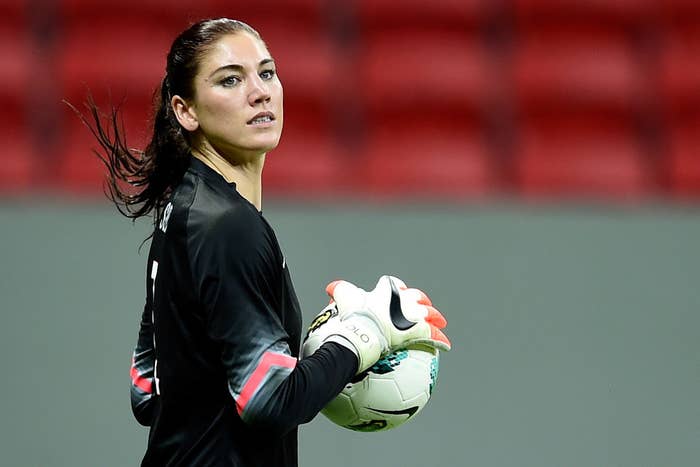 Solo was with her husband when he was arrested on suspicion of drunk driving in Manhattan Beach, TMZ reported. Jerramy Stevens, a former NFL player, was stopped while driving around 2 a.m. Monday.
On Thursday, TMZ revealed that "Stevens was driving a U.S. Soccer team van at the time of his DUI arrest." This detail was a deciding factor in U.S. Soccer's decision to suspend Solo.
According to TMZ, Solo acted belligerently toward officers, and both she and her husband asked if officers knew who they were.
Solo was in the Los Angeles area for training camp in Carson, California.
"During our current National Team camp, Hope made a poor decision that has resulted in a negative impact on U.S. Soccer and her teammates," U.S. Women's National Team head coach Jill Ellis said in a statement. "We feel at this time it is best for her to step away from the team."
Solo will miss games scheduled in France and England. After the 30-day suspension, she will be eligible to be reinstated with review by Ellis and U.S. Soccer.
The suspension came days after domestic violence charges were dropped against Solo related to an altercation with her nephew.
In a statement, Solo apologized for disappointing her teammates, coaches, and the soccer federation.