Hillary Clinton made history when she accepted the Democratic nomination for president on Thursday night, and the party set off some fireworks to celebrate.
BUT WAIT, THERE'S MORE.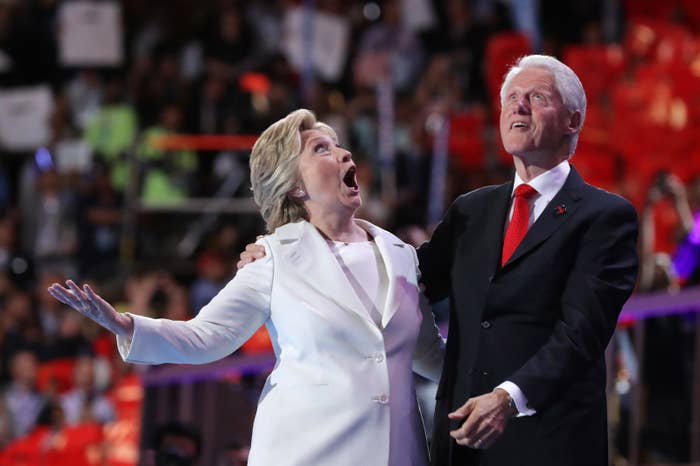 Balloons!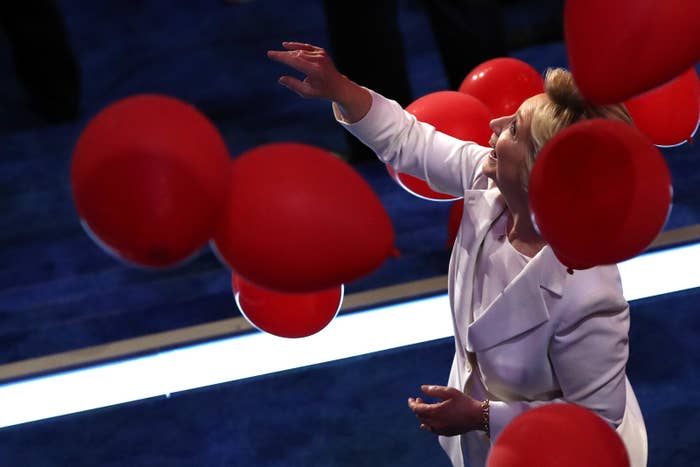 Red, white, and blue balloons!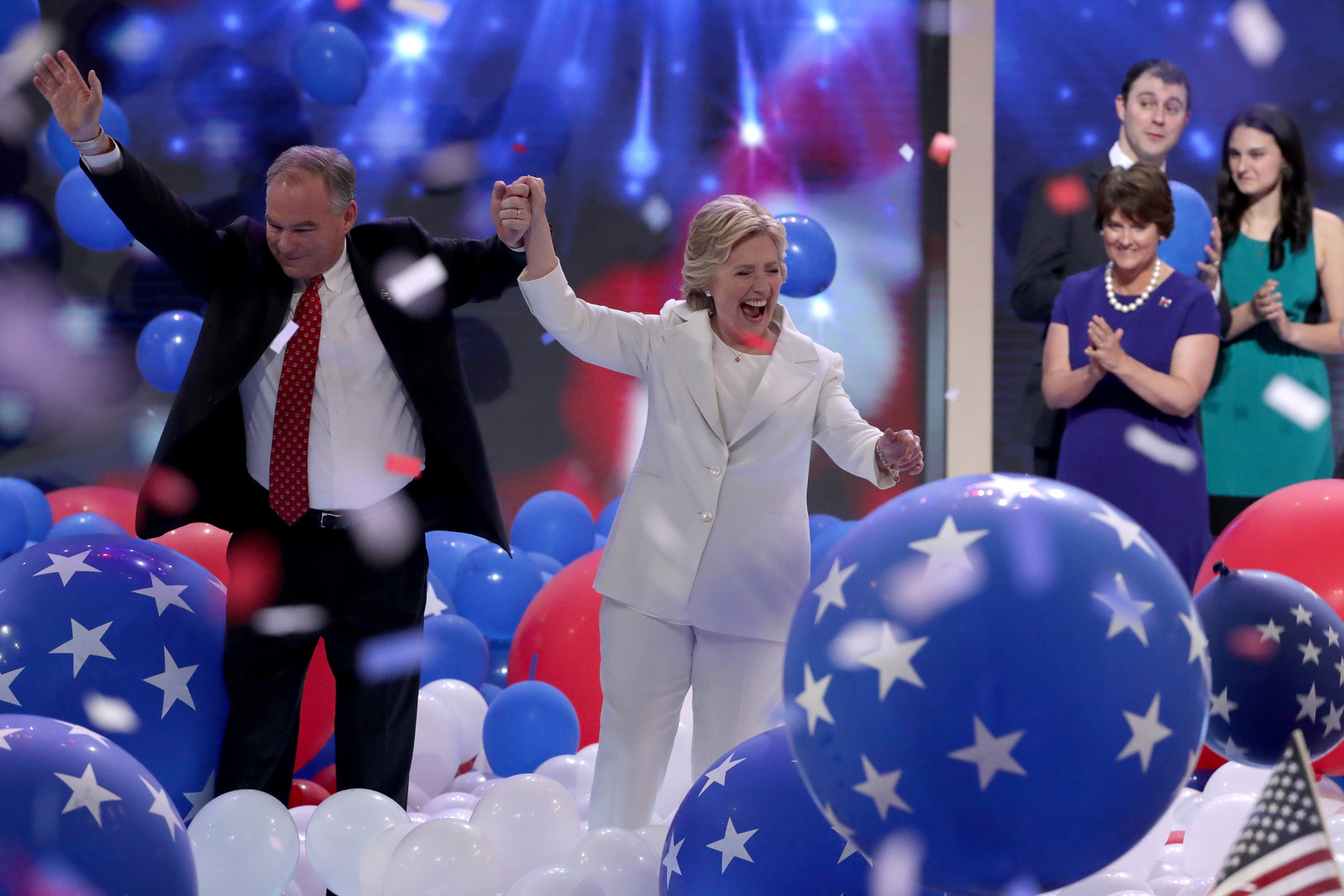 A couple fell into Bill Clinton's hands, and he wasn't mad!
Suddenly, the former leader of the free world and the potential next POTUS were having a ball.
"Ooh, look at that one!"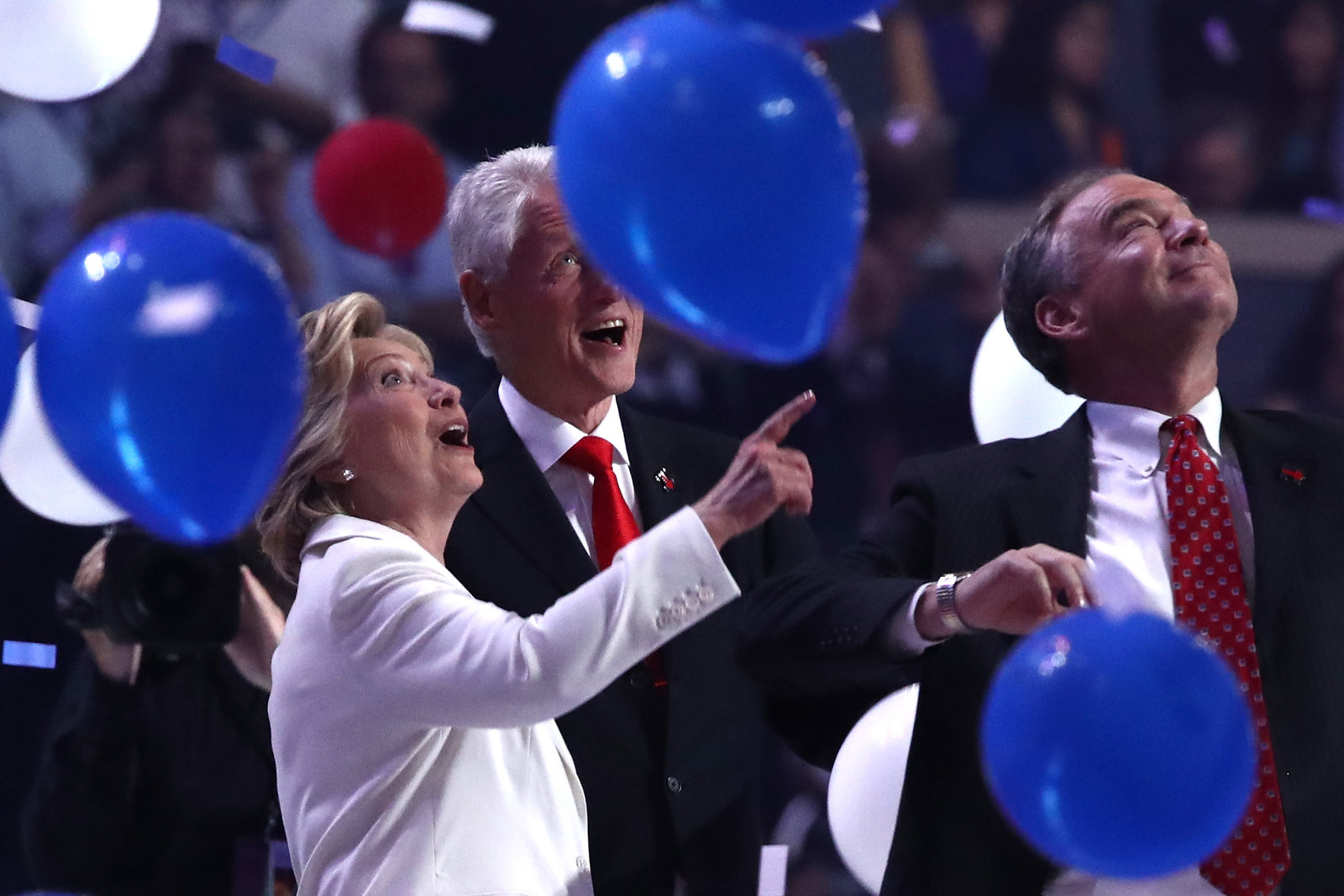 There were SO. MANY. BALLOONS.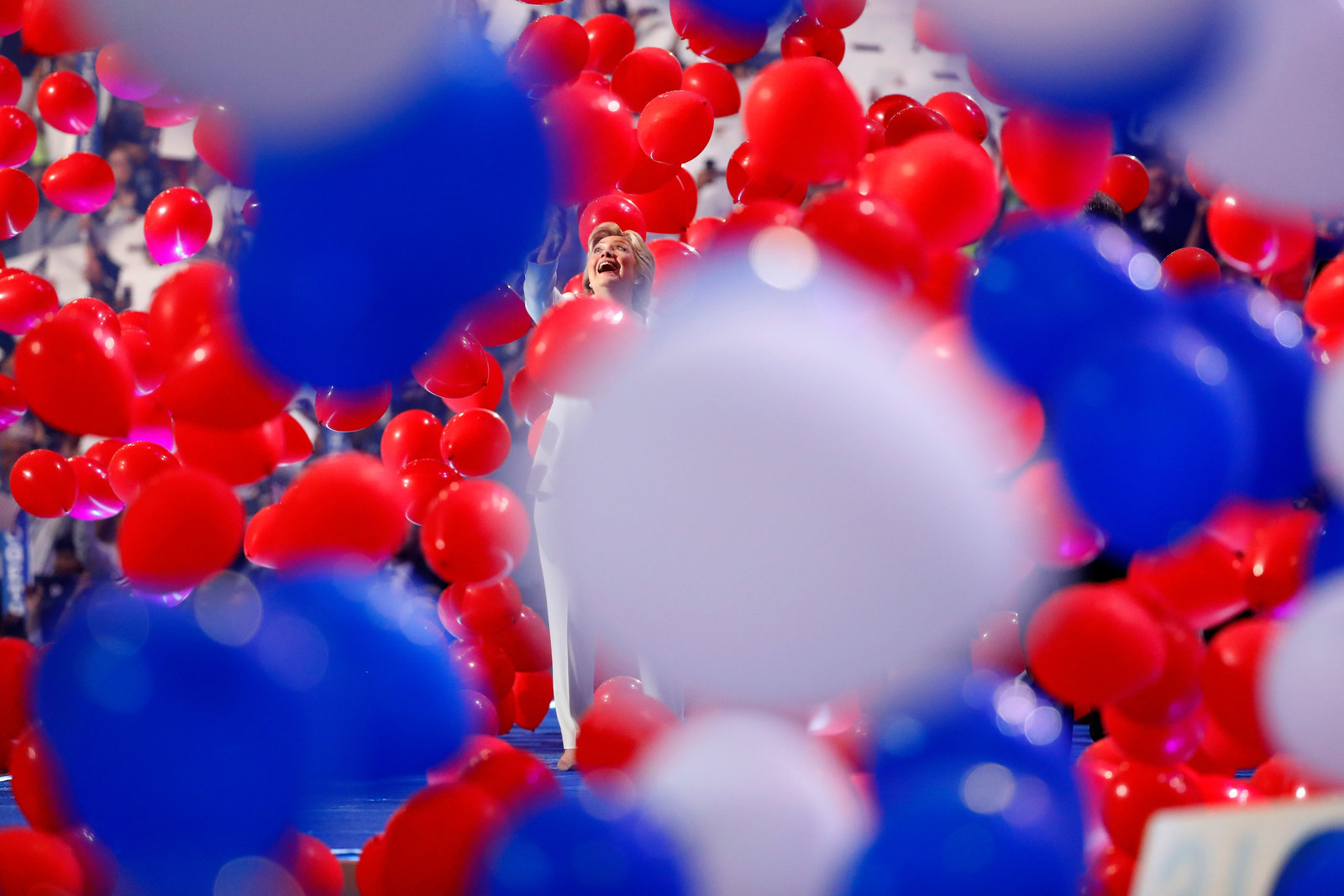 Here is a 6'5'' man for scale.
Some of the balloons were quite large as well.
Balloons, all around!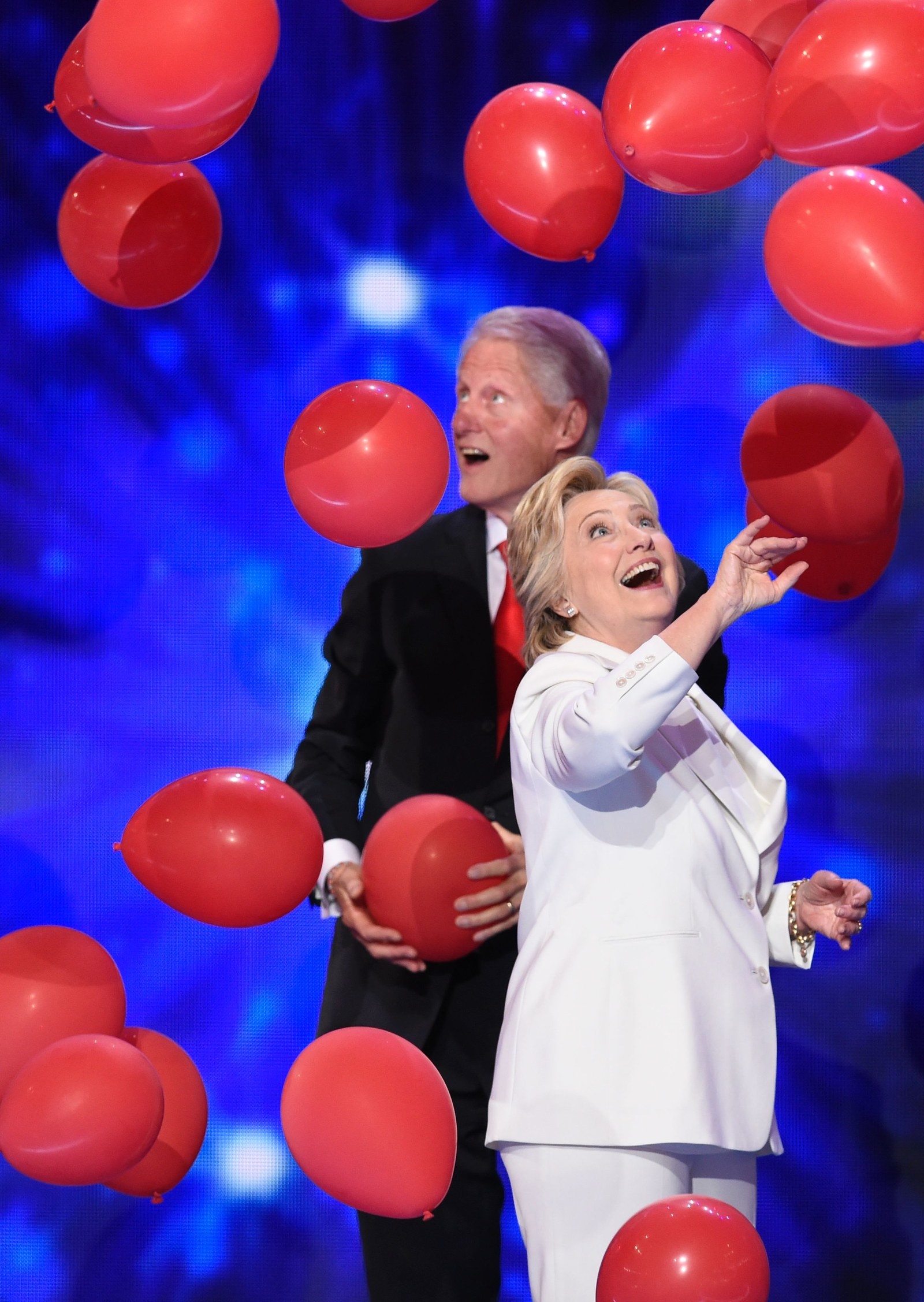 Gotta catch 'em all!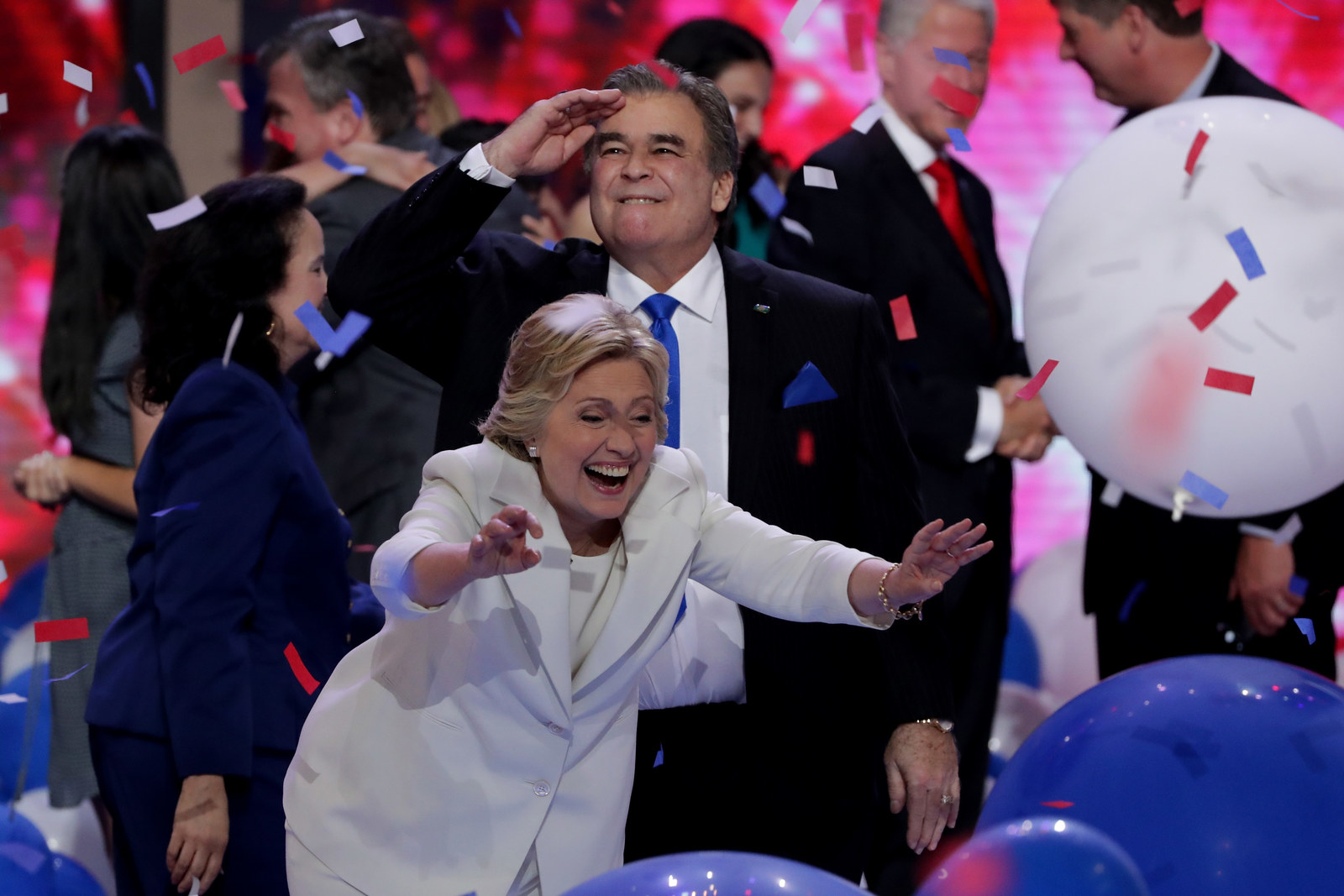 But don't worry, there's enough for everyone. Tim Kaine made sure of that.