The man who injured 11 people on Monday at Ohio State University before being killed by a police officer was identified as Abdul Razak Ali Artan.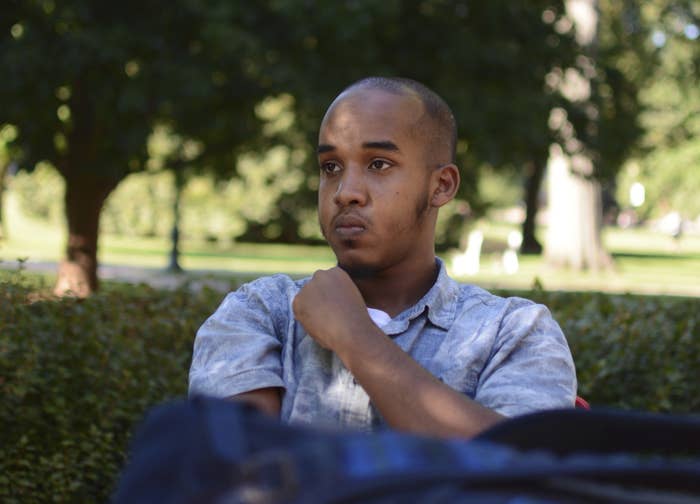 Artan was a transfer student in his first semester at the university, authorities said. His age was given as both 18 and 20 in the hours after the attack.
He and his family had fled Somalia in 2007, NBC reported, and they lived for a time in Pakistan. The family arrived in the US in 2014 as legal permanent residents, NBC reported, and Artan enrolled in Columbus State Community College that same year.
He graduated cum laude with an associate's degree in 2016, a college spokesman said.
In the Aug. 25 issue of The Lantern, the campus newspaper, Artan described feeling out of place at the university as a Muslim student.
"I just transferred from Columbus State. We had prayer rooms, like actual rooms where we could go pray because we Muslims have to pray five times a day," said Artan, who was identified as a third-year student studying logistics management.
"I mean, I'm new here," he continued. "This is my first day. This place is huge, and I don't even know where to pray.
"I wanted to pray in the open, but I was scared with everything going on in the media. I'm a Muslim, it's not what the media portrays me to be. If people look at me, a Muslim praying, I don't know what they're going to think, what's going to happen. But, I don't blame them. It's the media that put that picture in their heads so they're just going to have it and it, it's going to make them feel uncomfortable. I was kind of scared right now. But I just did it. I relied on God. I went over to the corner and just prayed."
On Monday, Artan drove onto campus and plowed into a group of pedestrians, authorities said. He then got out of the car and began stabbing at people with a butcher knife, police said.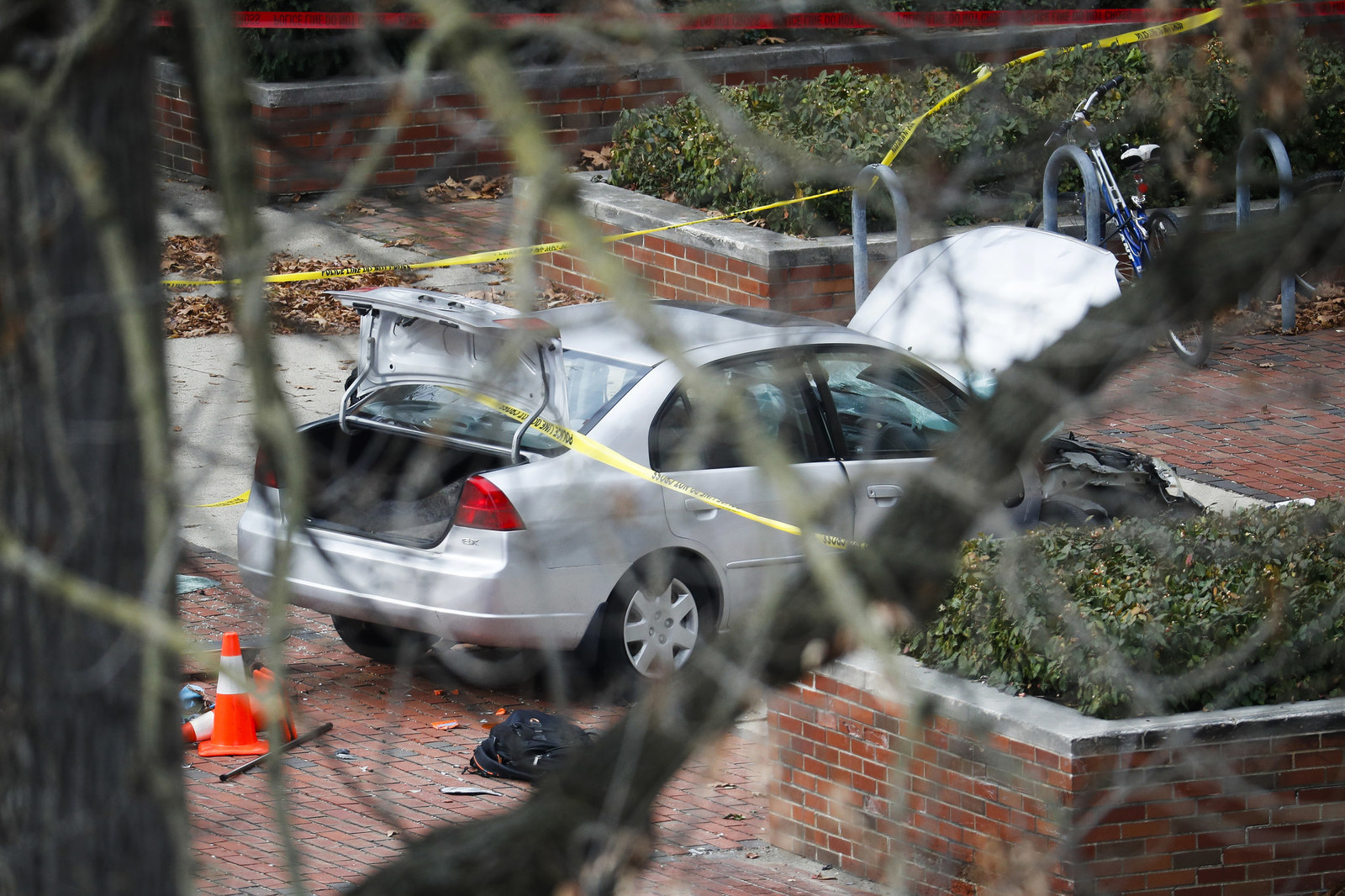 Surveillance footage captured Artan as he was driving on campus, and police said he was alone in the car. Based on that, they believe he was the only threat to the university on Monday, police said.
At a press conference on Wednesday, Columbus Deputy Police Chief Michael Woods said that Artan had bought a knife before the attack.
"We do know that he purchase a knife that morning in Walmart, but we don't know if that is the knife that was used," Woods said.
Columbus Police and the FBI also asked for the public's help in establishing a complete timeline of Atan's whereabouts that morning.
Within minutes of the attack, Artan was shot by Officer Alan Horujko. The officer engaged Artan as he was wielding the knife, police said, then opened fire.
At Wednesday's press conference, FBI Special Agent Angela Byers told reporters that the bureau believes Artan may have been inspired by ISIS and al-Awlaki, but that it is "too soon to draw conclusions."
On Tuesday, ISIS took credit for the attack in a news release, referring to Artan as a "soldier of the Islamic State," but Agent Byers stated that it is common for ISIS to claim credit for attacks when no such link exists.
"They [ISIS] have been known to take credit for this when the assailant is deceased," Byers said.
In a Facebook post, Artan apparently cited Anwar al-Awlaki, the US-born jihadi leader who was killed in a 2011 drone strike, ABC and NBC reported.
"If you want us Muslims to stop carrying lone wolf attacks, then make peace" with ISIS, he wrote on Facebook, a law enforcement official told the Associated Press.
"America! Stop interfering with other countries, especially the Muslim Ummah. We are not weak. We are not weak, remember that," he continued.
"Every single Muslim who disapproves of my actions is a sleeper cell, waiting for a signal. I am warning you Oh America!"
Rep. Adam Schiff, the top-ranking Democrat on the House Intelligence Committee, said the incident "bears all of the hallmarks" of a terror attack.