Here's What James Holmes Wrote In His Notebook Before The Aurora Theater Shooting
Holmes sent the notebook to his former psychiatrist before going on a shooting rampage that left 12 people dead. Attorneys have debated what its contents show about Holmes' sanity.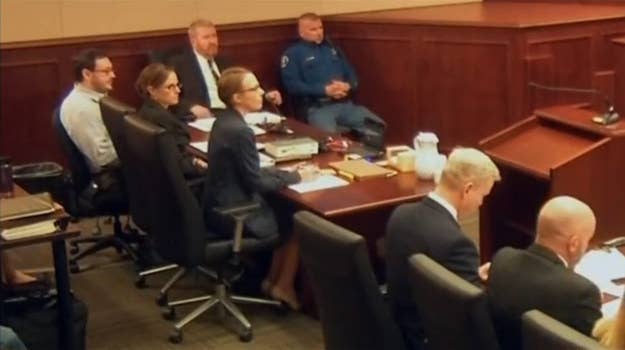 Unintelligible equations of morality joined methodical plans of mass murder in the journal James Holmes mailed to his former psychiatrist and addressed to his family.
As the trial of Holmes — charged with 12 counts of murder and 70 counts of attempted murder — entered its second month, court officials in Arapahoe County, Colorado, on Wednesday released images of the journal's contents for the first time. The writings had been under seal since the 2012 shooting at the Century 21 movie theater in Aurora, though attorneys referred to its contents during opening statements.
Holmes has pleaded not guilty by reason of insanity, his attorneys contending the attack took place amid a severe psychotic episode. The journal shows his obsession to kill, his unsuccessful attempts to seek help, and his reality — distorted by schizophrenia — in which he did not see his actions as wrong, defense attorneys have said.
Prosecutors describe the journal as evidence of an intelligent young man pursuing horrific crimes. The writings do not indicate that Holmes was insane at the time, prosecutors argue, and so he deserves the death penalty.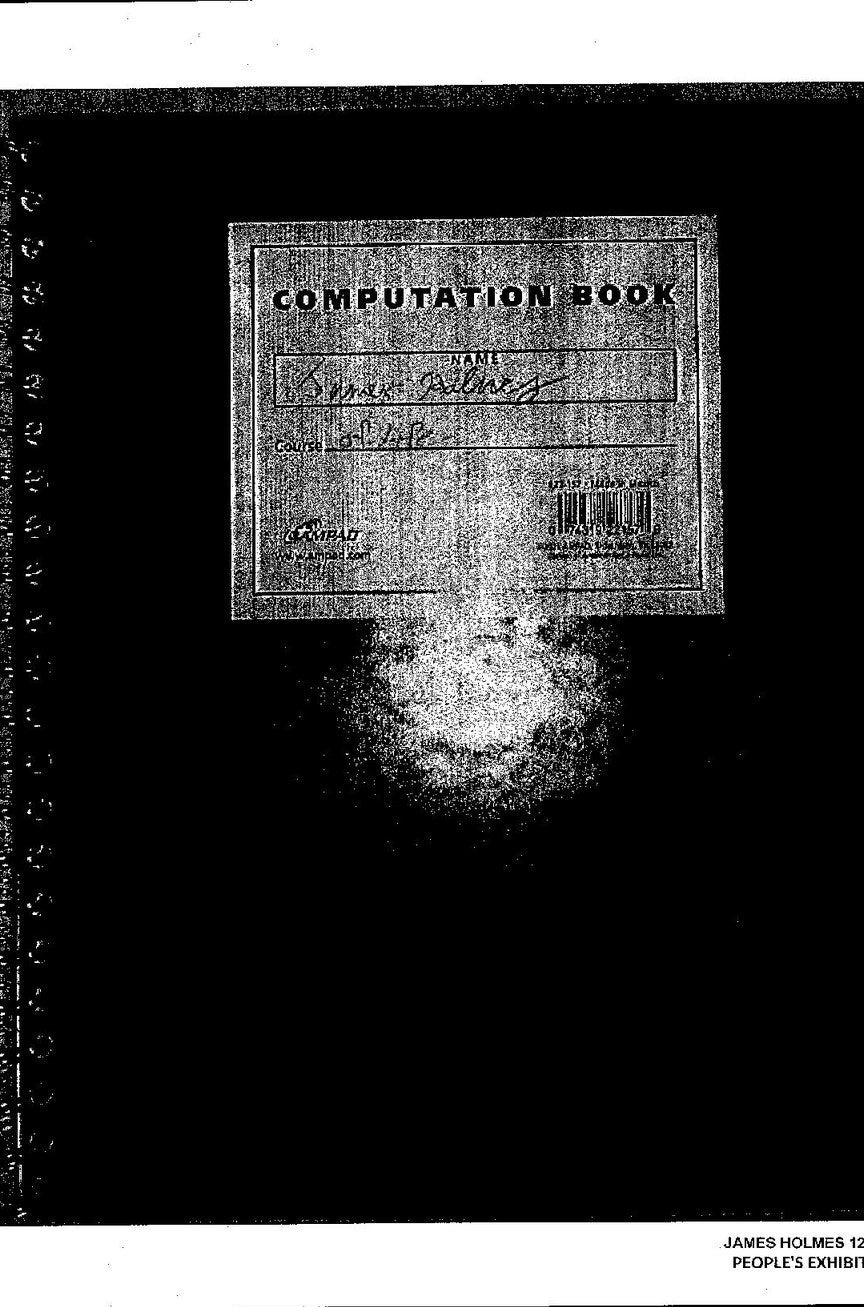 The notebook was mailed to Lynne Fenton, a University of Colorado psychiatrist whom Holmes had been seeing in the months leading up to the shooting. Included in the package were stacks of $20 bills that appeared to have been burned.
The computation book — filled with Holmes' scrawling cursive and drawings — was addressed, however, to "Goober, Chrissy, Bobbo." Holmes used the family nicknames in emails to his parents that he signed as Jimmy.
The following pages, titled "Insights into the Mind of Madness," detailed philosophical questions of life, death, and human value. Together with what he told psychiatrists, the philosophy shows psychotic delusion, defense attorney Daniel King said.
"His perception of reality was so skewed, was so malformed, that he no longer lived in the world we live in," King said during opening statements.
Holmes then went on to detail his self-diagnosis in a list that includes dysphoric mania, Asperger's syndrome or autism, ADHD, schizophrenia, generalized anxiety disorder, psychosis, and restless leg syndrome.
He described in detail observations of symptoms and how long he had noticed them. He concluded with "the last escape, mass murder at the movies."
Holmes noted he first became obsessed with killing people 10 years before.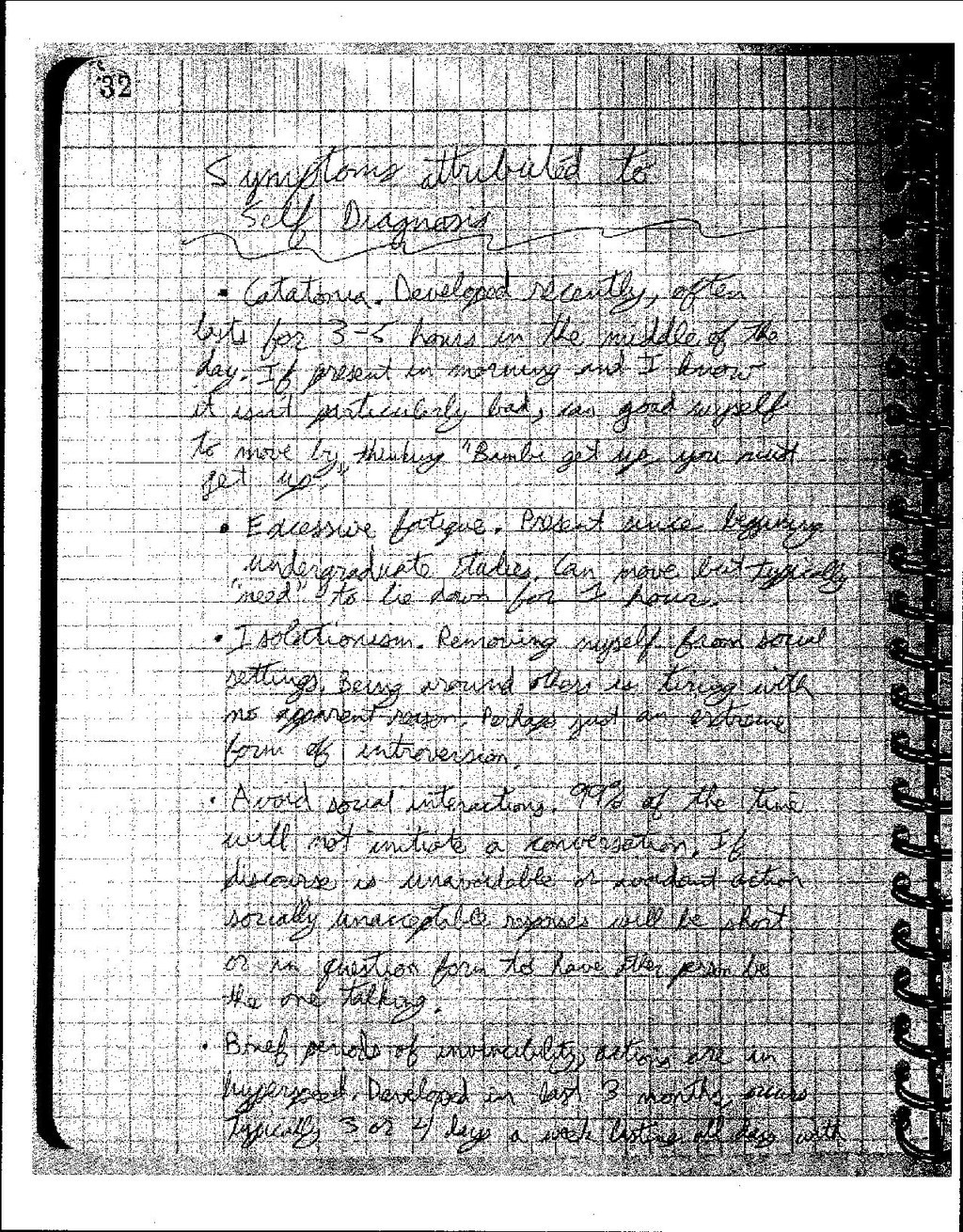 In one journal entry, Holmes addressed his "broken mind."
So anyways, that's my mind. It is broken, I tried to fix it. I made it my sole conviction, but using something that's broken to fix itself proved insurmountable. Neuroscience seemed like the way to go but it didn't pan out.

In order to rehabilitate the broken mind my soul must be eviscerated. I could not sacrifice my soul to have a 'normal' mind. Despite my biological shortcomings I have fought and fought. Always defending against predetermination and the fallibility of man.

There is one more battle to fight with life. To face death, embrace the longstanding hatred of mankind and overcome all fear in certain death.
To Holmes' defense attorneys, the passage and others show how Holmes had become trapped inside his psychosis.
"There were no other options. There were no choices," King said. "This is not the conscious choice of a rational mind. This is about a brain disease."
The notebook continued with Holmes' plans to kill, featuring diagrams, pro and con lists, and other observations. He also wrote about how he opted for mass murder over other methods, such as bombs or serial murder.
"Maximum casualties, easily performed with firearms, although primitive in nature. No fear of consequences, being caught 99% certain," his notes read.
"He is smart," District Attorney George Brauchler said repeatedly in his opening statements.
Brauchler interpreted the notebook as evidence of a young man feeling anger and despair over breaking up with his girlfriend, failing in his graduate studies, and losing his sense of purpose.
"He tried to murder a theater full of people to make himself feel better and increase his self-worth," Brauchler said.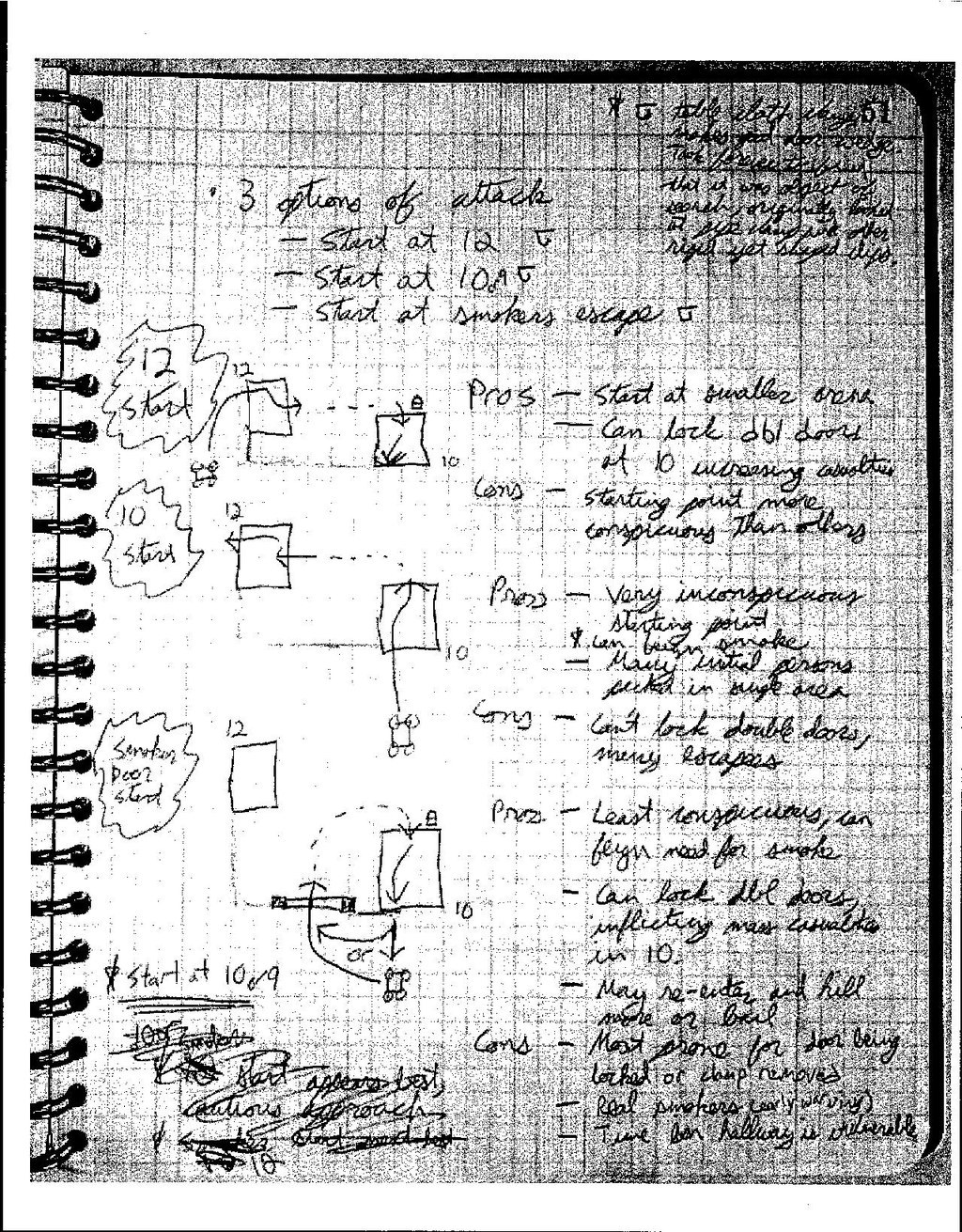 Amid the thoughts and planning is a simple question: Why?
Holmes wrote the word 247 times over eight pages.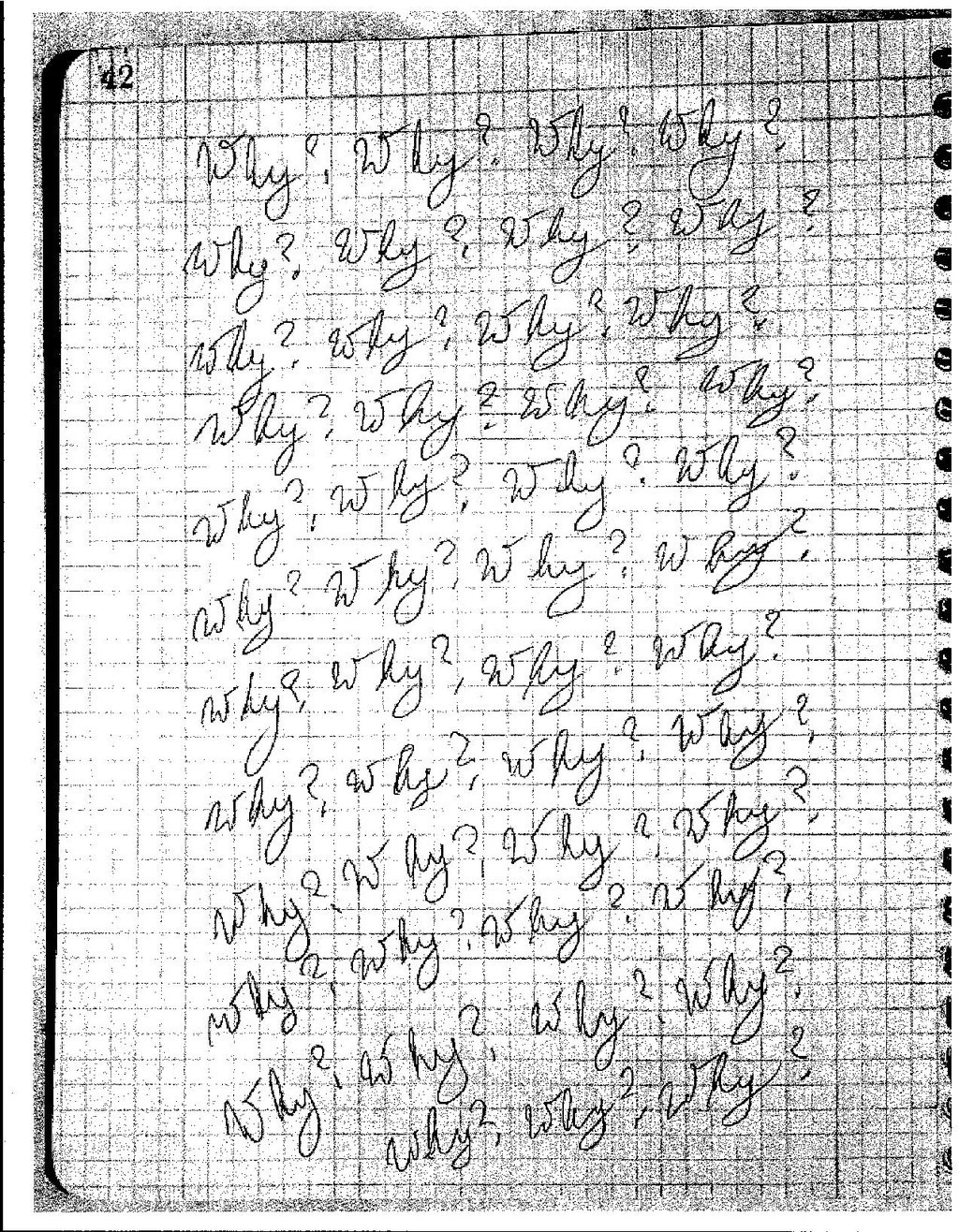 He concludes on the notebook's last page with "Reason."
"The reason why life should exist is as arbitrary as the reason why it shouldn't," Holmes wrote. "Life shouldn't exist."
See all 36 pages here.
Download PDF