Cuban-Americans took to the streets early Saturday morning to mark the death of Fidel Castro, jubilantly celebrating the end of — what was for many — a painful chapter of history.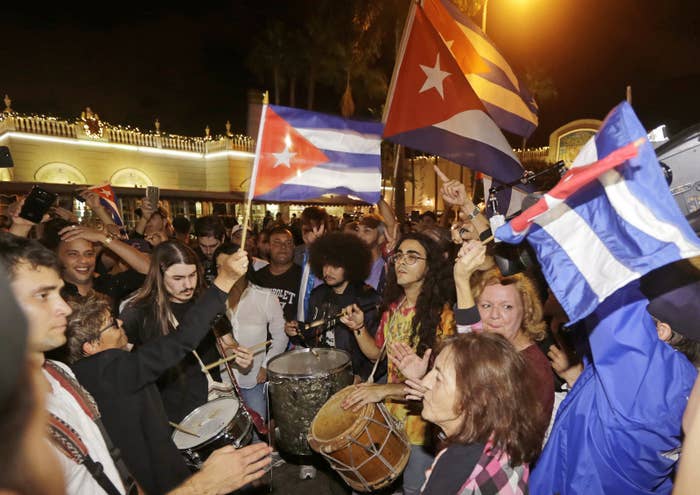 With its large population of Cuban exiles, Castro was a controversial figure in Miami, scorned for his repressive rule of the island nation.
Miami-Dade County Mayor Carlos Gimenez tweeted Saturday morning that the historic news of Castro's death would especially be felt by "thousands of Miami-Dade residents who were personally affected by his cruel and brutal dictatorship."
He urged residents who wished to demonstrate against Castro to do so peacefully.
Celebrations began spilling out into the streets of Miami late on Friday night, shortly after Castro's death was announced on Cuban state television.
Outside Versailles restaurant in Miami's Little Havana, people honked horns and cheered.
Some grabbed their pots and pans to make a joyful noise.
Many thought of their grandparents and older relatives who had originally fled the communist regime.
"The world is lighter today," one grandfather said.
Others went to raise a glass.
There was shock...
And hope for a democratic future in Cuba.