Here Are All Of The Bizarre Things Trump Said While Touring Hurricane Florence's Destruction
"Have a good time!"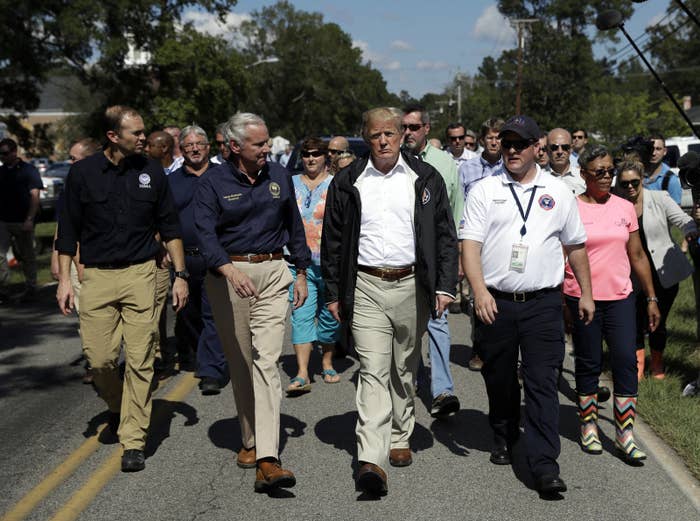 President Donald Trump was in the Carolinas Wednesday, touring the damage left by Hurricane Florence and speaking with first responders, elected officials, and other locals.
This is, of course, the hurricane that, according to Trump, was "one of the wettest we've ever seen, from the standpoint of water."