Carmen Brito went to bed around 10 p.m. the night of a party at Oakland's Ghost Ship — then woke up coughing just over an hour later.
Her makeshift apartment — one of several crafted from lumber and stuffed with furniture, rugs, and musical instruments — had filled up with smoke, and she could see 8-foot flames in the next living space, which was partly built from an old trailer. Her neighbors, who were out for the evening, had just installed a refrigerator, and there'd been two recent power outages.
On the other side of the building, resident Bob Mulé thought he smelled smoke. He and another man checked a light fixture on the nearby stairwell landing. It was warm, and he unplugged some of the lights connected to it. They went around unplugging other appliances before Mulé saw the flames and began shouting for people to get out.
Statements from residents of the Ghost Ship were released for the first time on Monday as part of fire investigators' report on the blaze that left 36 people dead. Federal and local investigators spent months reviewing burn patterns, potential heat sources, and the charred remnants of the warehouse. In spite of their efforts, the cause of the fire is officially undetermined and likely will never be pinpointed.
Residents were worried about the ongoing electricity issues, which was supplied to them via a daisy chain of extension cords and portable power distribution boxes. Investigators said several residents weren't sure where the plugs they used were fed from. In one common area near where the fire began, an overhead light was always on; no one knew how it was powered.
"[One resident] stated most people didn't know what was behind the walls of their spaces," the report said.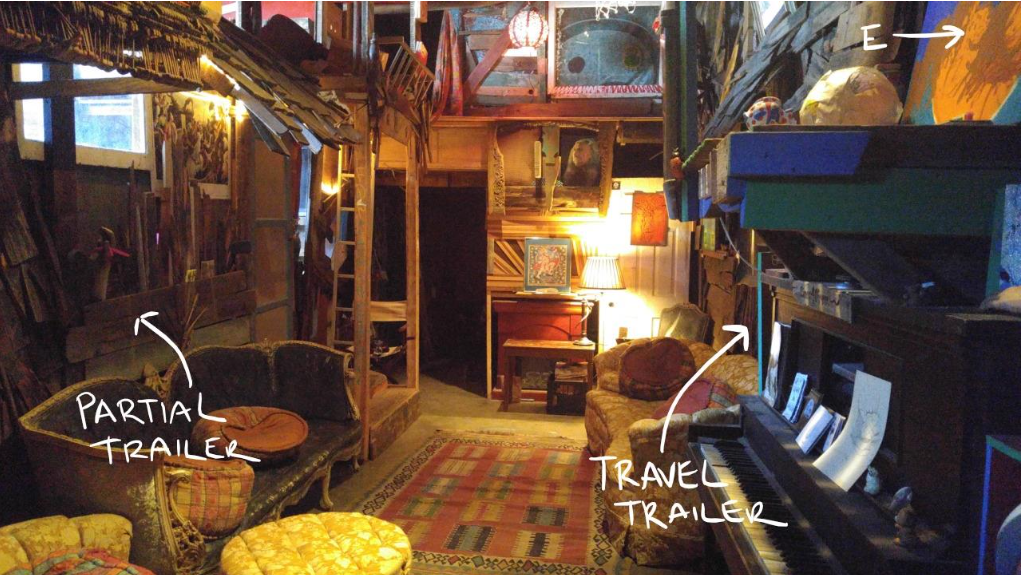 In the area where the fire was first spotted, investigators examined a full-size refrigerator and a minifridge.
"Fire damage indicated the flames impinged on the appliances but did not originate from within them," the report said.
Electrical boxes in the area were extensively damaged. Its second-story living space was completely consumed by fire.
"Within the area of origin, all remains of extension cords, power taps, electrical conductors, wires, appliances and their associated power cords were placed aside for further examination," the report said. "Forensic examination of items was performed but did not reveal a fault or failure that resulted in the fire."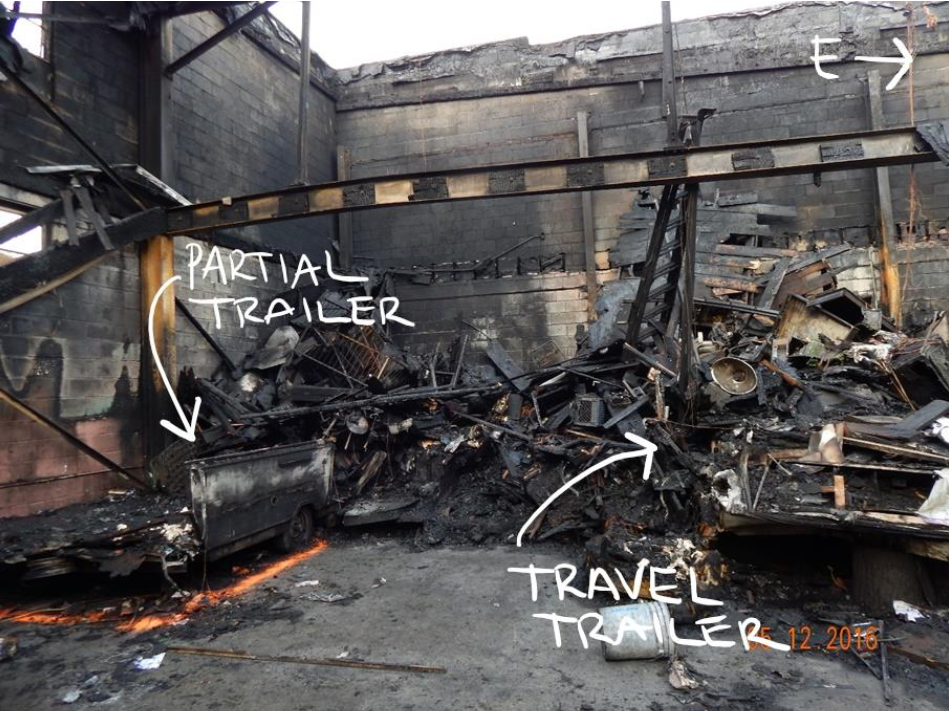 All 36 victims died of smoke inhalation, and many of them had been trapped on the warehouse's second floor — the site of the night's party. One staircase was concealed by furniture and other items that packed the warehouse. Windows were also concealed behind items.
Earlier this month, tenant Derick Almena was charged with 36 counts of involuntary manslaughter, along with one of his sub-letters, Max Harris. In the report, Harris is described as the Ghost Ship "creative director." In an interview with investigators, Harris said the warehouse's breaker and fuses had blown several days before the fire; its power was supplied from the auto body shop next door.
"Harris stated he would collect rents and handle any disagreements between tenants," the report said. "Harris also stated if something didn't work, he would be the person the tenants came to for help."
Determining the exact cause of the fire won't affect their prosecution, Alameda County District Attorney Nancy O'Malley after their arrest.
"Almena and Harris knowingly created a fire trap with inadequate means of escape," O'Malley said at a news conference. "They then filled that area with human beings and they are now facing the consequences of those actions."