In 2012, 37-year-old attorney Dawn Knepper was rising through the ranks at Ogletree Deakins, an award-winning labor law firm that also counted itself among the largest and most profitable in the US.
Knepper had a prestigious résumé: She graduated from law school with honors and served as a staff attorney at the US Court of Appeals before moving into commercial litigation in Texas in 2001. After working for Ogletree in San Antonio, where she was lauded as one of the top young attorneys in the state three years running, she'd scored a spot at the firm's office in Orange County, California. She joined the two-year-old branch, in a glass office tower across from a luxury shopping mall, as its most senior woman attorney.
Then she found out an attorney with similar experience hired for the firm's Los Angeles office was making $100,000 more than she was. She'd outperformed him in the previous year in each of the categories the firm used to calculate compensation: She brought in more business and managed relationships with more clients. She was responsible for more cases, and she billed more hours.
She asked for equal pay, and she got a raise. But instead of an additional six figures, Knepper got $10,000 — the going rate for an attorney with four years less experience.
"We're not real good at practicing what we preach."
These are the claims Knepper makes in a $300 million lawsuit filed in January. Over six years, Knepper said she watched her male colleagues make hundreds of thousands of dollars more for doing the same work she did or less — just because they were men and she's a woman. She said she was ostracized for speaking up about the problem, and unable to advance in a rowdy and rude office in spite of her good work.
She and three other women are now seeking class-action status for women attorneys at Ogletree, which regularly defends major companies such as Dollar General and Home Depot in their own disputes with employees.
"We're not real good at practicing what we preach," said Matt Keen, the top attorney on the firm's board of directors, when another woman partner asked him about gender discrimination at the firm, according to the lawsuit.
And the lawyers of Ogletree Deakins do preach: From their offices around the country, more than 850 lawyers advise employers on discrimination, wages, safety, firing employees, and more. All the while, they've been breaking the federal and California laws that require equal pay for equal work and ban retaliation against women who speak up, Knepper's lawsuit alleges. At a time when women are increasingly talking about injustices they face in the workplace, Knepper's suit says a pay gap, a glass ceiling, and a boys' club atmosphere shouldn't just come with the territory — they're illegal. And the only way to make a change is to sue the lawyers themselves.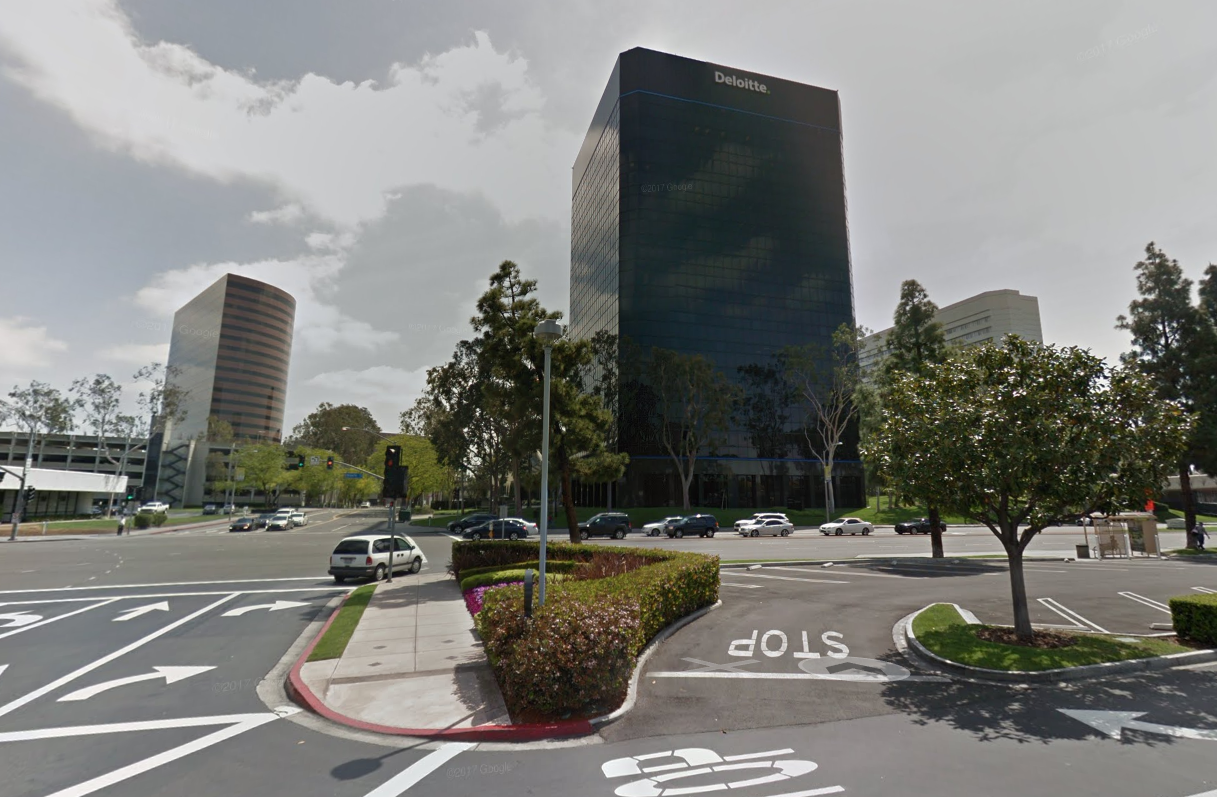 In a statement to BuzzFeed News, Ogletree said it doesn't tolerate discrimination of any kind, and it defended its policies in compensating and supporting the professional development of women.

After all, its open compensation system ensures transparency about pay among shareholders, the attorneys who, in a law corporation, are the equivalent of partners. That system allowed Knepper to look up other shareholders' pay, and the credits and billing hours that helped determine their compensation.

According to Ogletree, women like Knepper — full-time women nonequity shareholders in California — made more on average than their male counterparts over the last four years. Women equity shareholders, the top tier of attorneys who have a financial stake in the firm's debts and profits, also made more than Ogletree's top male attorneys in California, the firm's statement said.
"We will confidently defend the firm against these claims as we remain steadfast in our commitment to equal opportunity for all," the statement said.
"There's enough evidence that we have already to support the idea that women are grossly underpaid in this firm."
But according to the suit, Ogletree leaders have resisted or totally ignored women's various requests for changes — at one point calling a group of women who complained "crazy." David Sanford, an attorney representing Knepper and other women at the firm, said they attempted for months to negotiate a settlement with no success. The suit was filed Jan. 12, seeking damages, back pay, and lost benefits — at least $300 million, the largest of several discrimination lawsuits filed in the last several years by women attorneys against major firms. So far, three other women have formally joined the suit, and Sanford said the problems described by Knepper are widespread.
"There's enough evidence that we have already to support the idea that women are grossly underpaid in this firm," Sanford said.
In a separate case in Los Angeles, an unnamed gay Latino attorney is also accusing Ogletree of underpaying him because of his sexual orientation and ethnicity. His suit, filed in late February, also accuses a senior attorney of sexually harassing him, which eventually forced the unnamed man to quit.
For Knepper, complaining about her pay in 2012 — and getting little response — set the tone for six years with the firm in Orange County, which she detailed in the lawsuit.

A few months after she started, managing shareholders Keith Watts and Vince Verde pulled her aside to tell her she was a "polarizing figure" in the office, her complaint said.

She was never invited to any business pitch meetings, where attorneys can make valuable contacts with potential clients. A male colleague claimed partial credit for a client she independently brought into the firm, boosting his chances for a raise while doing none of the work, the complaint said. Knepper and other women attorneys found themselves tasked with "housekeeping" administrative duties within the office, while their male colleagues were left with freedom to shore up their careers. Watts refused to allow her involvement in awards and conferences, but often supported male attorneys in similar situations, the complaint said. In 2013, when she emailed him to ask for more opportunities, it took him a month to respond that he'd "keep her in mind." But Knepper said he didn't — so she kept building up her practice on her own.

That same year, Ogletree made Watts an equity shareholder, though he was short on several of the standards typically used for promotion. At the time, Knepper was outperforming him in those categories, the complaint said — but he ended up earning $125,000 more, even before his portion of that year's profits.

Three years later, she asked to become an equity shareholder herself, after she met or exceeded each of the standards.

She was told she must continue to meet those thresholds for two more years before she could advance — a rule that men weren't held to and that wasn't part of any written policy, the complaint said.

"Ogletree had no excuse not to promote Ms. Knepper," the complaint said. "Ogletree declined to promote Ms. Knepper or even address the topic in her compensation review, later relying on the new, pretextual three-year requirement."

Her career had stalled — working harder than many of the men around her still hadn't gotten her into the top tier of attorneys at the firm.
Men are on average paid more at every level of their careers, according to a National Association of Women Lawyers survey.
Like Knepper, women lawyers often do well early in their careers. They now outnumber male students in law school, and men and women are recruited in nearly equal numbers by top firms.

But even though men and women attorneys bill roughly the same amount of hours, men are on average paid more at every level of their careers, according to a National Association of Women Lawyers survey. In 2007, women made up 16% of equity partners among survey respondents. By 2017, that percentage only rose to 19% — evidence that the glass ceiling is holding.
According to the complaint against Ogletree Deakins, only 36 women are among the 181 equity shareholders.
That means when it's time for the equity shareholders to vote on compensation, 80% of the voters are men.
"On average, Ogletree currently pays its male shareholders approximately $110,000 more than its female shareholders, in target compensation and bonus alone," the complaint said.
And yet, based on the number of women in its highest ranks, Ogletree may count itself among the best in the industry. The firm was among those achieving the Women in Law Empowerment Forum's gold standard certification, which seeks to recognize large firms in which a "meaningful percentage" of leadership roles belong to women. Among the criteria is that 20% of women must be equity partners, or that a third of the attorneys promoted to equity in the last year be women. In 2018, Ogletree announced in a press release that half of its newest equity shareholders were women.
In its statement, a spokesperson for Ogletree said the firm recently formed a task force to study issues related to women attorneys' advancement and recognition. The firm's board then made changes to how it handles issues related to crediting attorneys' work, pay equity, and leave.
A senior woman attorney is also serving as an ombudsperson to help with various work issues, including diversity and inclusion, the statement said.
Knepper described a boys' club atmosphere that ranged from being demeaning toward women to simply bizarre.
But in Orange County, Knepper described a boys' club atmosphere that ranged from being demeaning toward women to simply bizarre. One attorney, Kevin Bland, would make inappropriate sexual comments, the complaint said, noting he was also paid $60,000 more than Knepper and promoted ahead of her.

During an interview of a young woman lawyer for a job opening, he joked about two dogs "fucking," the complaint said. In an interview with a male attorney, Bland allegedly joked the man's wife must be tolerant of his sexual needs, given the number of children the couple had.

And at a meeting among the office's shareholder attorneys, Bland said their office manager had a friend with benefits — embarrassing not only her, but everyone else in the room, Knepper's complaint said.
One day in 2016, "without any warning or explanation," Watts sent a message out over the office intercom: "A creepy killer clown has been seen in the ladies' restroom…repeat…a creepy killer clown has been seen in the ladies' restroom," the complaint said.

Knepper complained to a firm leader, who never responded. The next year, she complained again about Watts's refusing her business development and expense requests, while he approved them for male coworkers "without hesitation." A few months later, Watts sent an email to Orange County shareholders that was "hostile" toward Knepper, the complaint said. This time, she requested an investigation. Four months later, the firm responded to say it had done nothing wrong.

As of Tuesday, two Colorado attorneys who worked at Ogletree from 2010 to 2015 had joined the suit, along with a Texas attorney who worked there from 2003 to 2016. And they're not the only women concerned about gender discrimination at the firm: In January 2017, women shareholders raised issues of pay equity to the firm's Women's Initiative and requested a pay audit. Their request was refused and they were told the firm's board thought their complaints were "crazy," the complaint said.
Ignoring the problem may have been the firm's way of avoiding responsibility, Sanford said.
"In other cases that we've had, defendants don't want to do [a pay audit] because once they do it, they're then committed to correcting it," he said. "And if you don't want to correct pay imbalances, you don't engage in the pay equity analysis that may show a pay imbalance that you don't want to correct."
Matt Effland, the attorney who had made $100,000 more than Knepper in 2012, told BuzzFeed News he hadn't been involved in the firm's decision making. Now the employment counsel for KAR Auction Services, which has around 17,600 employees around the US, he said he's pleased to see law firms and other businesses taking a closer look at pay equality.

"As an employment law practitioner, I certainly support these types of analysis and am an advocate for gender pay equity," he said.
In addition to making up for years of unfairness, the lawsuit aims to make sure that women at Ogletree are given the same opportunities going forward, given proper credit for their work, and compensated fairly, Sanford said. To recognize the issues, the firm must change how it operates, he said.
At his firm, Sanford Heisler Sharp, the pay system is transparent, he said.
"Everybody knows exactly what everybody else makes," he said. "The level, the pay based on years as partner is exactly the same. So people know that, and there are no disparities.
"To the extent that there are disparities in firms, you need to, number one, recognize what those disparities are, and two, justify them, that it's legal. We think Ogletree has those disparities, has those disparities in great measure, and will not be able to justify the disparities under the law."
It could be years before the suit reaches a trial. In the meantime, Knepper has moved on. Law firm Buchalter announced in February she had joined its labor and employment practice."We are pleased to welcome Dawn to our Orange County office," OC managing partner Martin P. Florman said in a press release. "Her talent and experiences contribute to the unmatched team of attorneys we have here at Buchalter." ●