Fox Sports in Brazil aired 90 minutes of silence on Wednesday in honor of the 71 victims of Monday's plane crash in Colombia, who included members of the Brazilian soccer team Chapecoense.
The team had been heading to play in the Copa Sudamericana, and 21 journalists joined them on the plane. In all, only six people survived.
During what would have been the broadcast of the match, Fox Sports instead aired a black screen, a game clock, and #90MinutosDeSilencio.
At halftime, the network aired packages about the six Fox Sports employees who were among the victims.
Meanwhile, soccer fans and fellow players held a tribute in Medellín, where the game would have been played.
Back in Brazil, members of the Chapecoense team who had not traveled mourned their teammates along with hometown fans in an emotional memorial.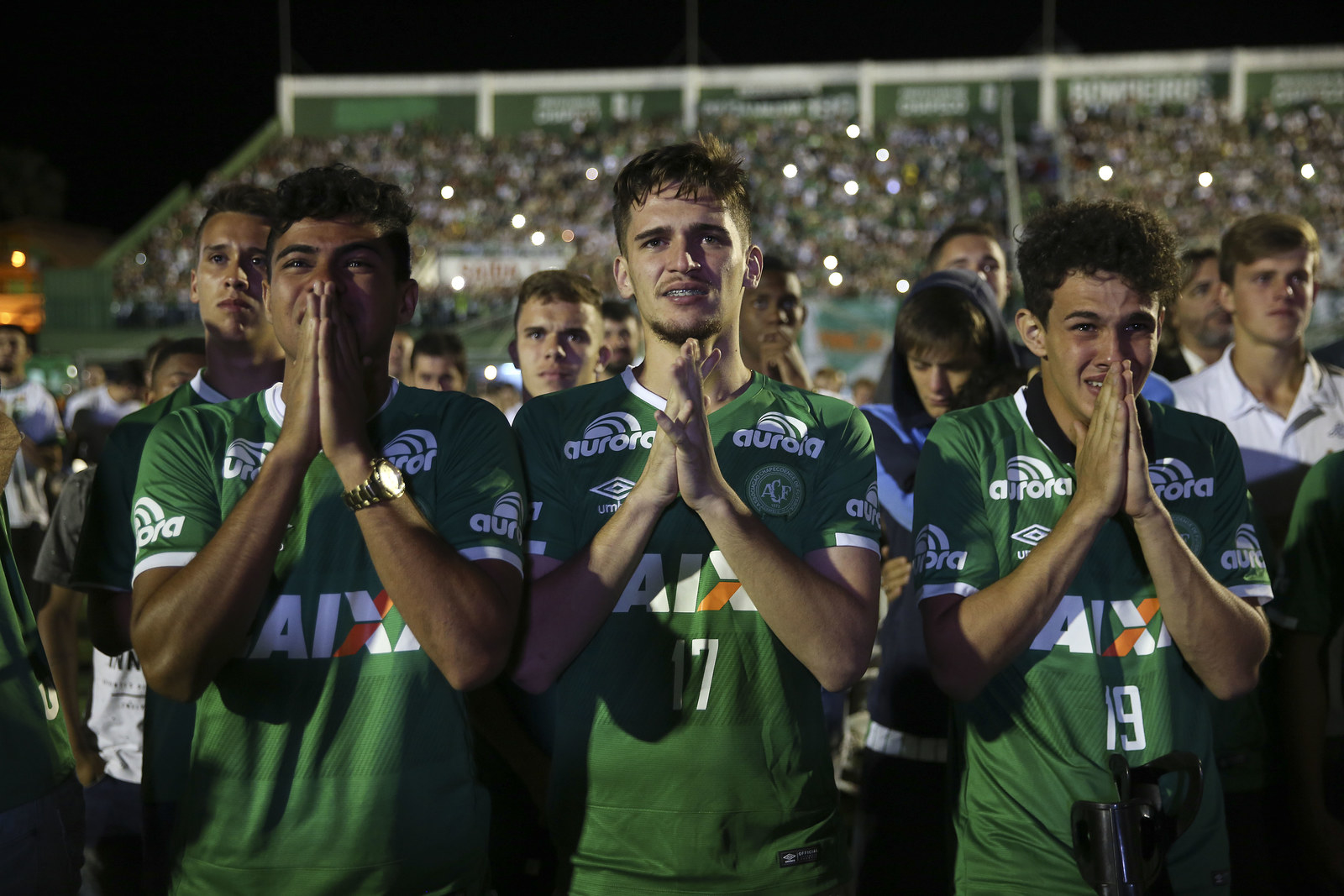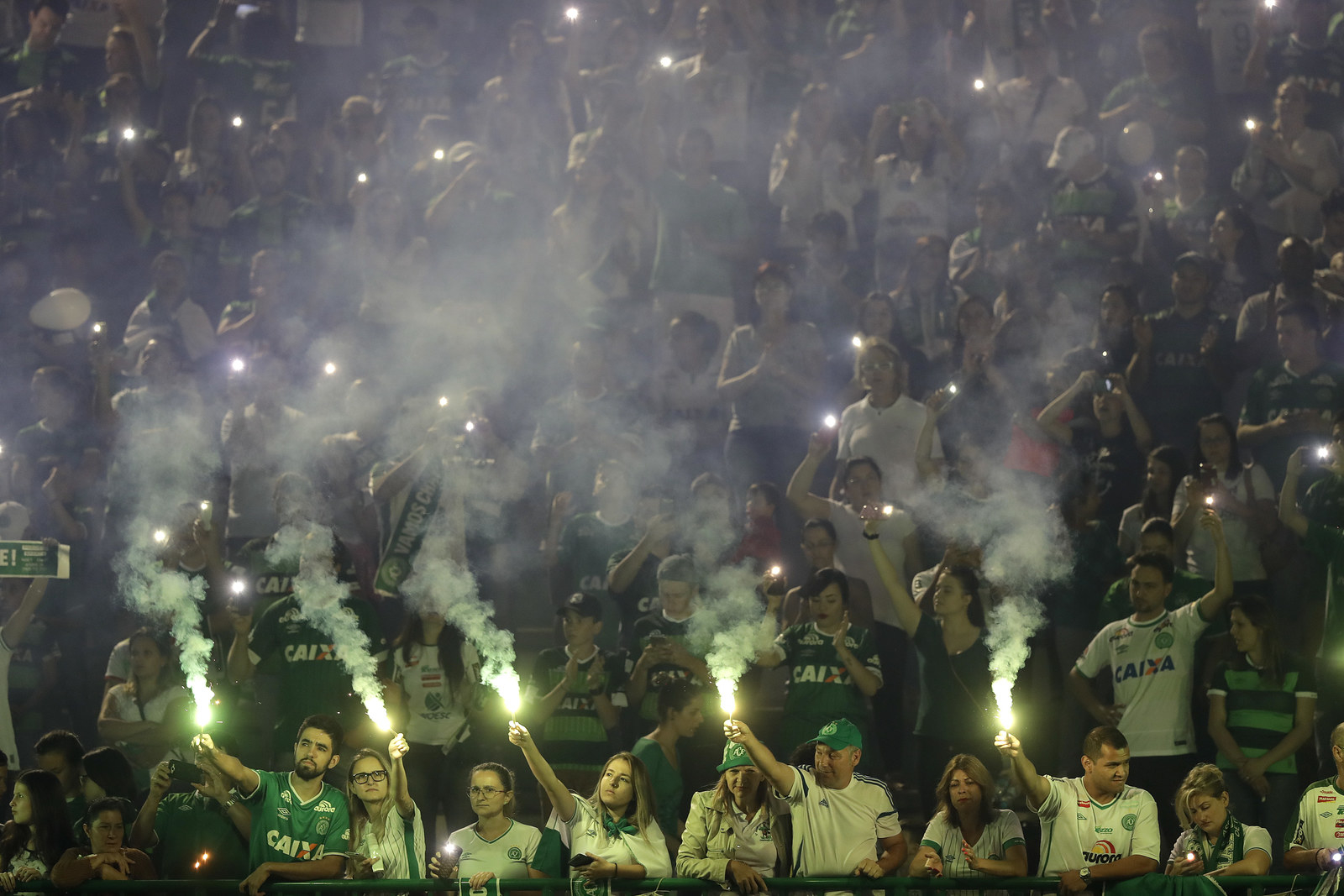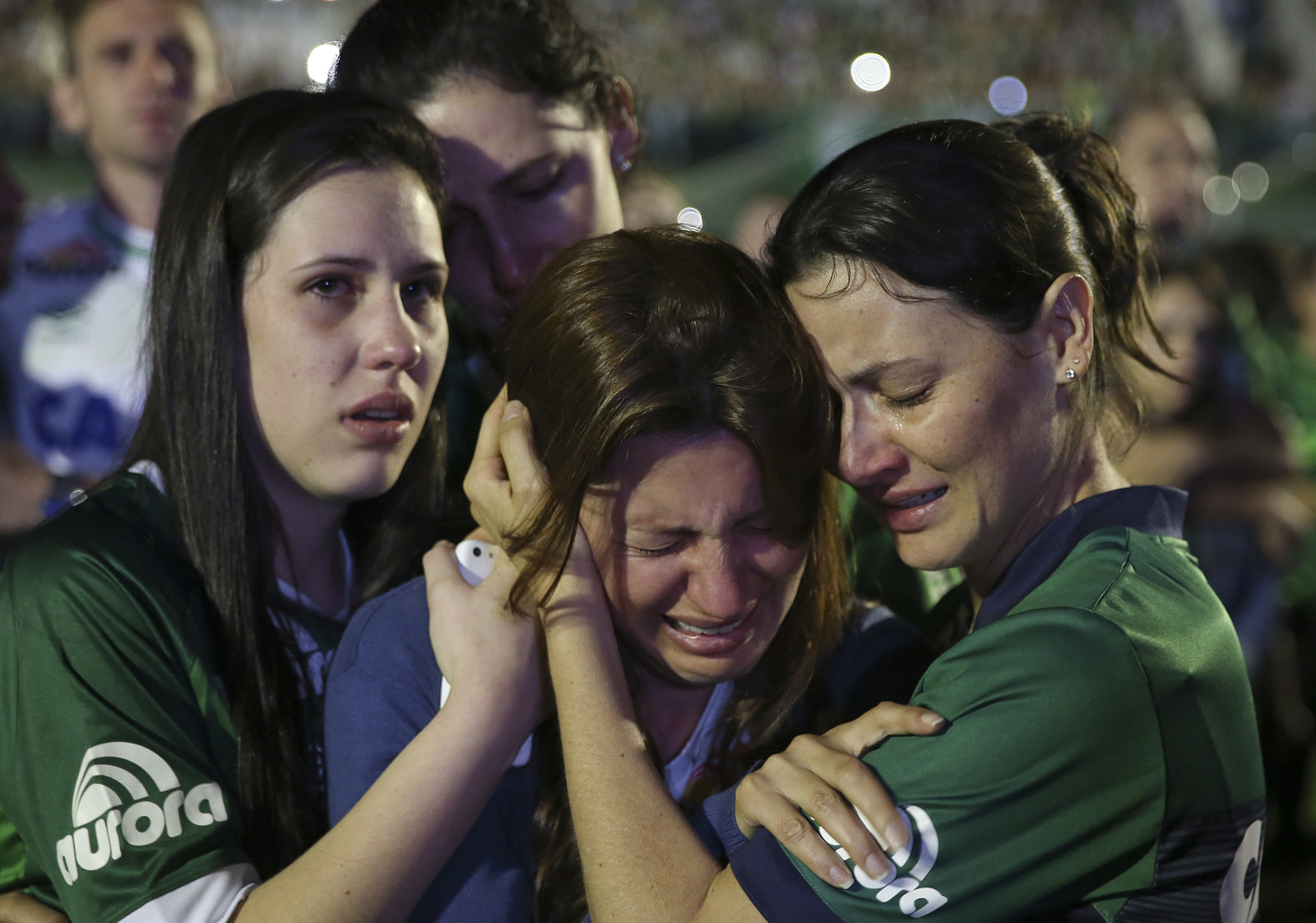 Six players from the club remain, and its director has vowed to rebuild. Other clubs have offered to loan players and a proposal could allow the team to remain in the top division for three years, the Associated Press reported.