Fox News Mistakenly Showed A Photo Of Patti LaBelle In Its Aretha Franklin Coverage
"We sincerely apologize to Aretha Franklin's family and friends."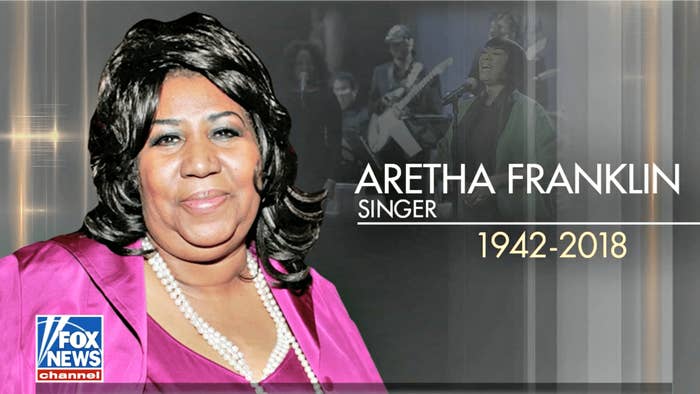 In a graphic announcing Aretha Franklin's death Thursday, Fox News instead showed an image of another famous black singer, Patti LaBelle.
The graphic was aired Thursday morning on the cable channel as part of coverage of Franklin's death and legacy. News outlets across the country had prepared for the moment for days after reports of her failing health emerged earlier this week.
The focus of the graphic is a portrait of Franklin, with her dates of birth and death. But in the background, another black woman is singing: Patti LaBelle.
The background image is from "Women of Soul: In Performance at the White House," a concert featuring both Franklin and LaBelle that aired on PBS in 2014.
"We sincerely apologize to Aretha Franklin's family and friends," a Fox News statement said.

But in its explanation for how the error happened, the network dug itself deeper.
The Fox News statement said the background photo showed Franklin performing with Patti LaBelle, and in the editing process, Franklin was apparently cropped out.
"Our intention was to honor the icon using a secondary image of her performing with Patti LaBelle in the full screen graphic, but the image of Ms. Franklin was obscured in that process, which we deeply regret," the statement said.
But video shows Franklin and LaBelle didn't perform alongside each other at that concert. The two women famously feuded while Franklin was alive.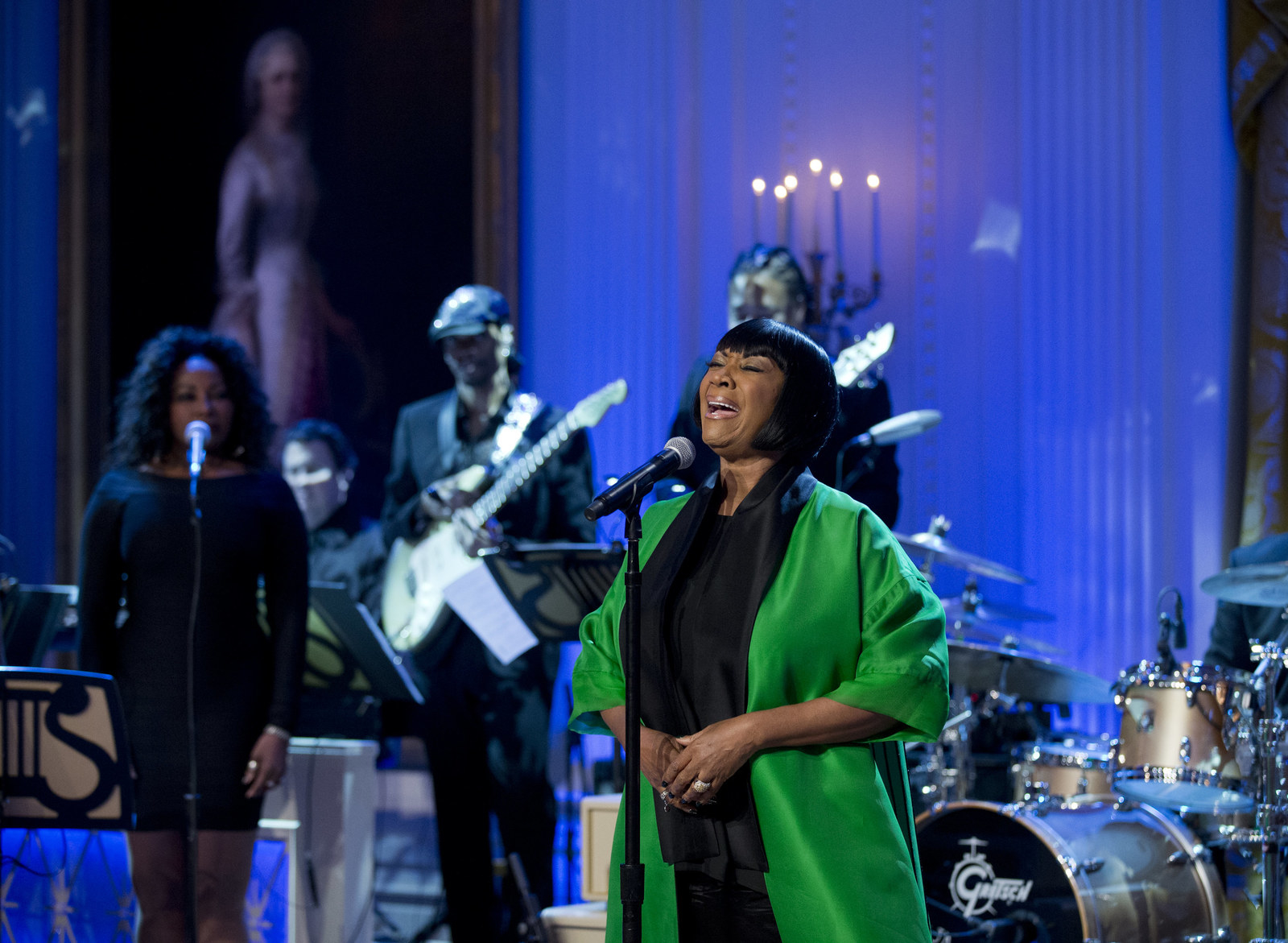 The image used in the Fox News graphic appears to be from the Associated Press. In its caption, both women are named. But there is no trace of Franklin, who wore a fur coat and sequined dress to the event.
The photo caption reads:
Patti LaBelle sings "Over the Rainbow" during the "In Performance at the White House: Women of Soul" in the East Room of the White House in Washington, Thursday, March 6, 2014, hosted by President Barack Obama and first lady Michelle Obama. The program include performances by Tessanne Chin, Melissa Etheridge, Aretha Franklin, Ariana Grande, Janelle Monáe and Jill Scott. (AP Photo/Manuel Balce Ceneta).
Fox News did not immediately offer any clarification to its statement.