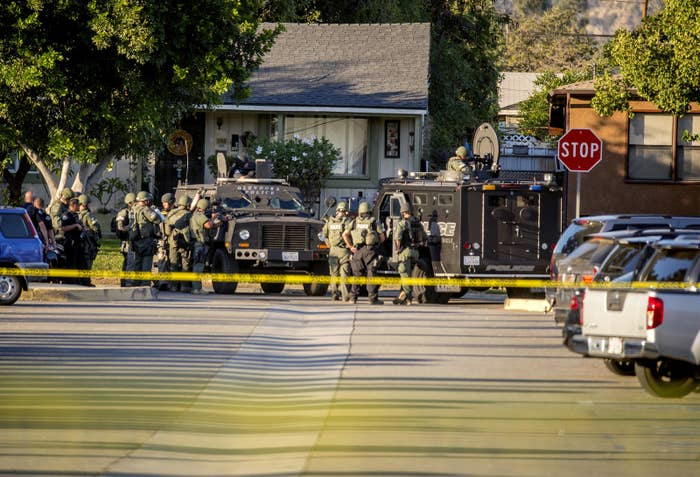 One man was killed and two women were taken to a hospital in critical condition after a shooting Tuesday afternoon near Los Angeles, authorities said.

The suspect, who was not immediately identified, was found dead inside a home Tuesday night, police said.
Officers came under fire as they responded to the shooting around 2 p.m. in a neighborhood of Azusa, a suburb northeast of Los Angeles. The shooting took place outside homes, and across the street from schools and polling places, but it was not related to the election.
"It just happened to be across the street from a park, where voting was taking place, and an elementary school," Los Angeles County Sheriff Department Lt. John Corina said.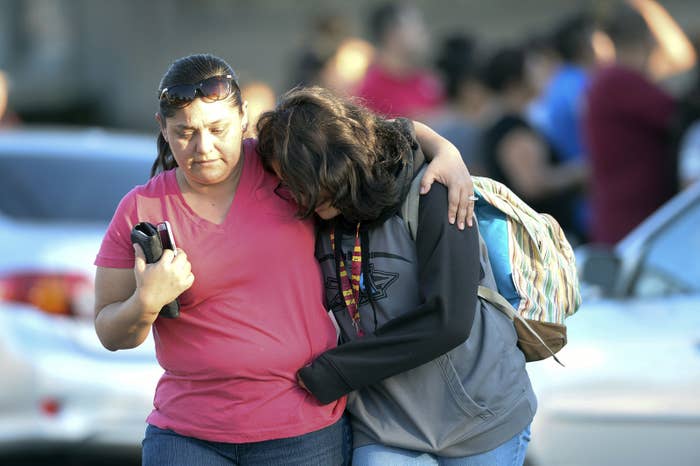 Officers returned fire, and they were not injured, police said.

Authorities believe the victims were bystanders and not related to the gunman, but the motive is unknown. One of the injured women was in the area on her way to vote, the Los Angeles Times reported.

"It's very early to tell what the motive is," acting Azusa police chief Steve Hunt said.
Azusa police told residents in the area to shelter in place immediately after the shooting, and two schools went into lockdown. The schools were the sites of two polling places, and local election officials told voters to cast their ballots at other locations.
For about two hours, students, staff, and voters were stuck.
After about two hours, the lockdown was lifted, authorities said. One polling place remained closed as police continued to search the area.
Hunt initially said they were seeking a woman armed with a semiautomatic assault rifle. The shooter was later determined to be a man.
A search of homes in the area continued Tuesday night to ensure no other suspects remained outstanding.