Former NFL Player Suspected Of Killing His Prison Cellmate
Lawrence Phillips, a former running back for the San Francisco 49ers, is serving a 31-year sentence at Kern Valley State Prison in California.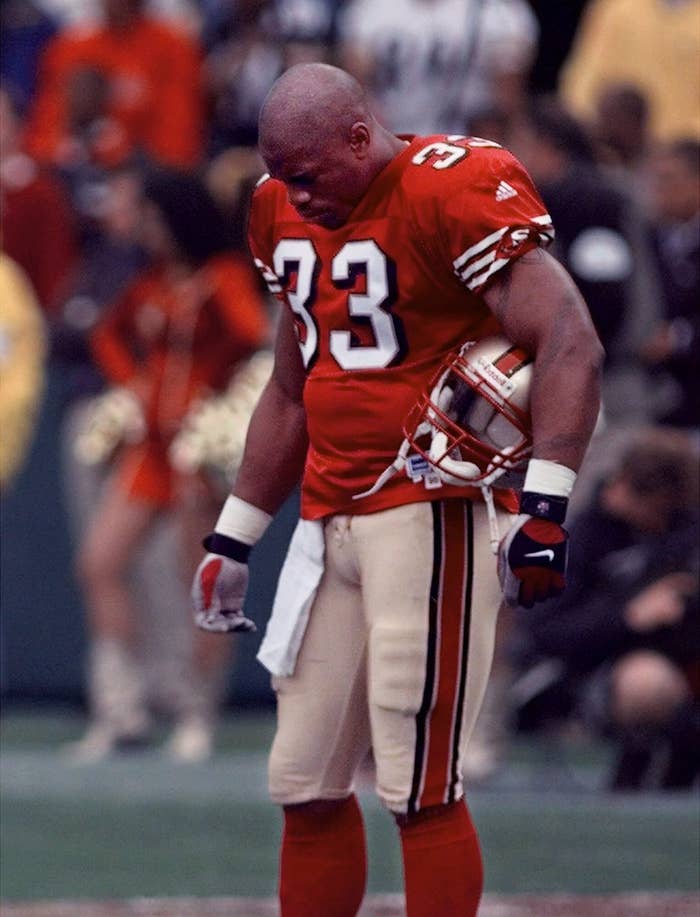 Former NFL running back Lawrence Phillips is suspected of killing his prison cellmate over the weekend.
Phillips, 39, is currently serving a 31-year sentence for domestic violence charges, false imprisonment, and vehicle theft, according to the California Department of Corrections. Since 2008, he's been housed at the Kern Valley State Prison.
Corrections officials said Phillips' 37-year-old cellmate, Damion Soward, was found unresponsive on Saturday. He was taken to a hospital, where he was pronounced dead the next day. Officials believe Phillips killed Soward, who was serving a sentence of 82 years to life for murder.
Officials are also investigating the killing of another inmate over the weekend at the Kern Valley prison. In the separate incident, the slain inmate's cellmate is also a suspect.
Phillips and the other suspect have been placed in an administrative unit separate from the prison population as authorities continue their investigations.
The prison in Central California is home to 3,756 inmates of varying security levels.
According to the Associated Press, Phillips drove his car onto a field near Los Angeles Memorial Coliseum in 2005, striking four teens and narrowly missing others. Prosecutors at the time said he was upset about losing a pickup football game to the teens and also accused them of stealing from him.
He also hit a woman he had been dating during a confrontation at the Beverly Hills Hotel, the AP reported.
Phillips was drafted to the NFL in 1996 after playing at the University of Nebraska. He bounced from the St. Louis Rams to the Miami Dolphins to the San Francisco 49ers, and also played in the AFL and Canadian leagues.
A 2010 post in Bleacher Report mourned the lost potential of Phillips as a promising player whose anger problems were overlooked by the teams he played for.