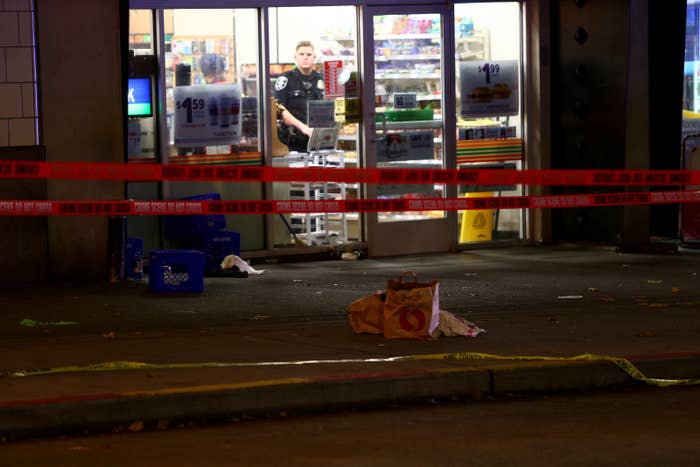 Five people were injured after a shooting Wednesday night in Seattle as protests against Donald Trump's presidential win were ongoing in the city, but police officials said the shooting was not connected to the protests.

Five people were being treated for gunshot wounds, Seattle Police said in a statement, including one woman and four men.
Harborview Medical Center officials said a woman and two men were in serious condition, while two men were in critical condition.
The shots were fired downtown, in the area of Third Avenue and Pike Street, as protesters were marching nearby against Trump. However, the shooting was not related to the protests, Seattle police said.
The suspect in the shooting was described only as an adult male. No arrests has been made.
Officials said they closed several streets in the area to collect evidence and search for witnesses to the shooting.