The acid burning of several dogs in California has prompted Los Angeles County officials to approve a $25,000 reward for information leading to the conviction of the culprits.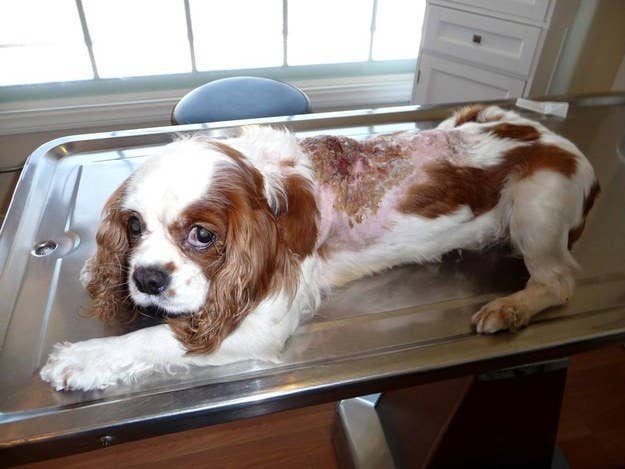 A golden retriever was found with third-degree burns in early August, one of a series of dogs who have been injured with acid in the Los Angeles area in recent days.
The Los Angeles Sheriff's Department began an investigation of possible animal cruelty after the golden retriever was found in Lancaster, California. No information about a suspect was known.
Veterinarians said they believe someone poured either gasoline or lighter fluid on the dog's back and set him on fire, the Los Angeles Times reported.
Since then, he has been recovering in an animal hospital as a local rescue group prepares to find him a home.
The dog was named Fergus by the Southern California Golden Retriever Rescue as a nod to his powerful spirit. The group arranged medical care for the roughly 2-year-old dog, and more than 600 people donated to his cause.
"Of course like all Goldens he is still loving and forgiving and just wanted to be held," the group wrote on his GoFundMe page.
A pitbull nicknamed Bella was also recovering from acid burns to her back after being found near the same area, KTLA reported.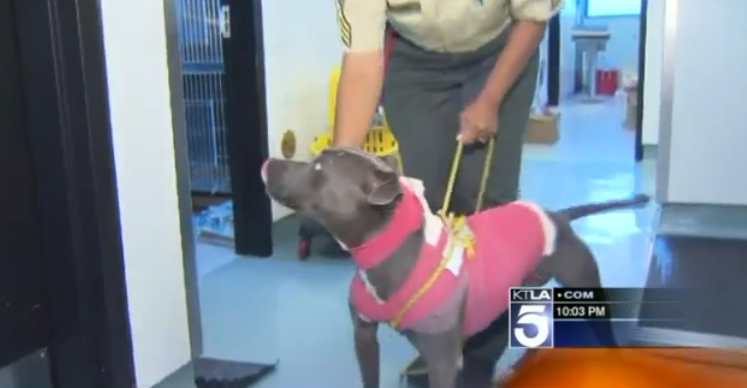 Since July 2014, at least 7 incidents of dogs being burned by caustic chemicals on their backs have been reported, the Los Angeles County Sheriff's Department said.
Though it remains unclear how or if the attacks are connected, rewards are being offered for any information leading to the arrest of a potential suspect.
Anyone with information may contact the sheriff's department at 661-948-8466 or anonymously via lacrimestoppers.org.