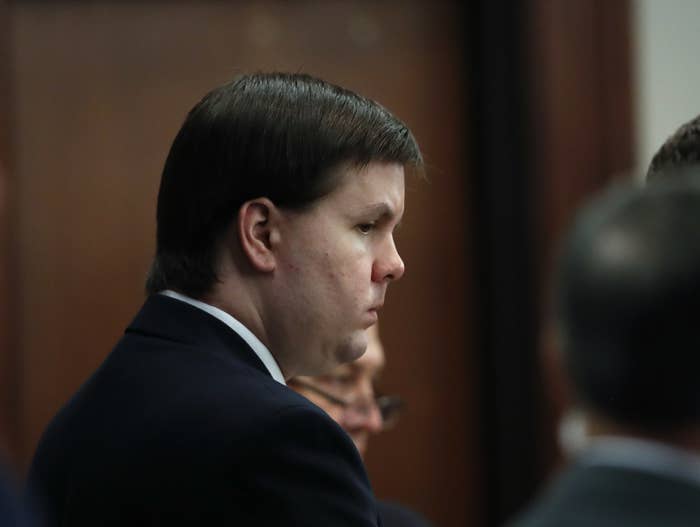 Justin Ross Harris, who was found guilty last month of murdering his 22-month-old son by leaving him inside a hot car for seven hours, was sentenced to life in prison without parole on Monday, the Associated Press reported.
A jury in Georgia found on Nov. 14 that Harris was guilty of murdering his son Cooper in June 2014 by abandoning him in the vehicle for seven hours. Temperatures that day climbed up to 92 degrees in the area, and the boy died as a result of the heat.
Cobb County Superior Court Judge Mary Staley Clark sentenced Harris at a hearing on Monday. Prosecutors had said they would not seek the death penalty.
"Except for the fact that the defendant has no prior criminal conviction, there is no mitigating fact or circumstance in this case," Judge Staley Clark said, according to the Atlanta Journal Constitution.
Defense attorneys described the toddler's death as an accident after his father forgot to drop him off at day care, but prosecutors said Harris had known his son was in the car.
Evidence included surveillance video of the parking lot, which showed Harris returning to his car at lunchtime while the boy was still inside. During the hours Cooper was in the car, Harris sexted six women and a 16-year-old girl.
Prosecutors argued he wanted to be rid of his child so he could leave his wife and pursue other women.
He and his wife divorced before the trial, and she went on to testify that he had destroyed her life.
Harris' Google search history before his son's death included how long it would take an animal to die in a hot car, as well as "how to survive in prison," prosecutors said.
"Of course, this child was a burden and in the way," prosecutor Chuck Boring said in closing arguments, the Atlanta Journal Constitution reported.

Harris murdered his son, Boring continued, so "he doesn't have to worry about his child anymore."