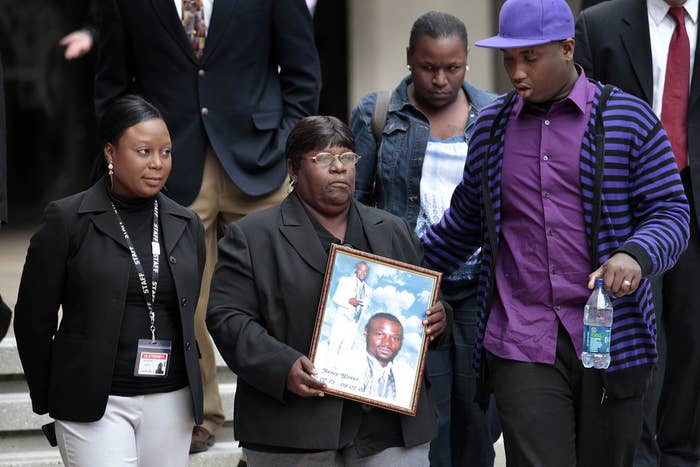 Ten years after he was fatally shot by a New Orleans police officer in the aftermath of Hurricane Katrina, Henry Glover's death has been officially classified a homicide.
Glover's death led to federal charges against former officer David Warren, who was acquitted by a jury in 2013. Former officer Gregory McRae was sentenced to 17 years in prison for setting Glover's body on fire in what prosecutors called a cover-up.
Though court testimony did not dispute that Warren pulled the trigger, Glover's cause of death was for years listed as "undetermined."
Glover's body was found inside a car that was set on fire in September 2005. A federal investigation determined Warren shot the unarmed man with a rifle, which a jury later found to be an appropriate use of force.
"After a review of all available evidence and a review of court transcripts, it is my obligation to reclassify the death of Henry Glover," New Orleans Coroner Jeffrey Rouse said in a statement Wednesday. "This action today reflects my medical opinion, based upon the totality of the evidence, that the death of Henry Glover was due to the actions of another person."
It was not immediately clear, however, what the legal implication of homicide classification was since it is a medical, not judicial, determination.
A spokesman for the local district attorney told BuzzFeed News the office had no comment until it reviewed the coroner's report. And as of Wednesday, the district attorney had not yet received a copy.
Since the federal trials, Glover's family — which for years had sought to have Glover's cause of death reclassified — has called on local authorities to file murder charges against Warren.
An attorney for Warren, meanwhile, said he expects the reclassification to homicide to have "no effect" on his client.