Family Of New York Man Who Died After A Police Chokehold Seeks $75 Million
Eric Garner, 43, died after being put into a chokehold and thrown to the ground in July by New York City police officers. Thousands protested his death.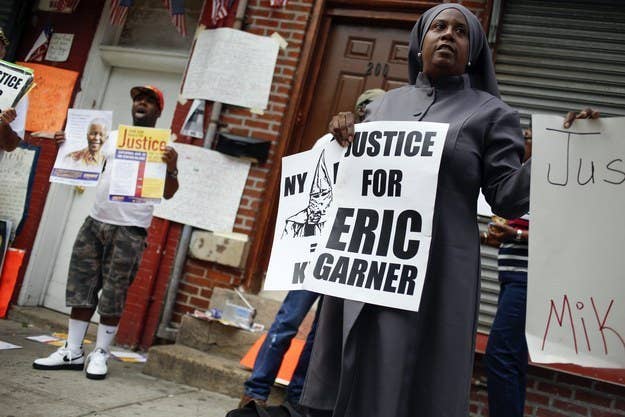 The family of a man who died after being put into a chokehold and thrown to the ground by New York City police officers is seeking $75 million, according to a notice of claim filed with the city.
Eric Garner, 43, was stopped by officers in Staten Island in July on suspicion of selling loose cigarettes on the street. Officers were caught on video forcing him to the ground and putting him in a chokehold, a tactic not permitted by the police department's own patrol guide. Garner, who had asthma and heart disease, can be heard saying he could not breathe. The New York City medical examiner later ruled his death a homicide, caused by the force used by officers.
The claim was filed earlier this month on behalf of Garner's wife, Esaw Snipes, and his children.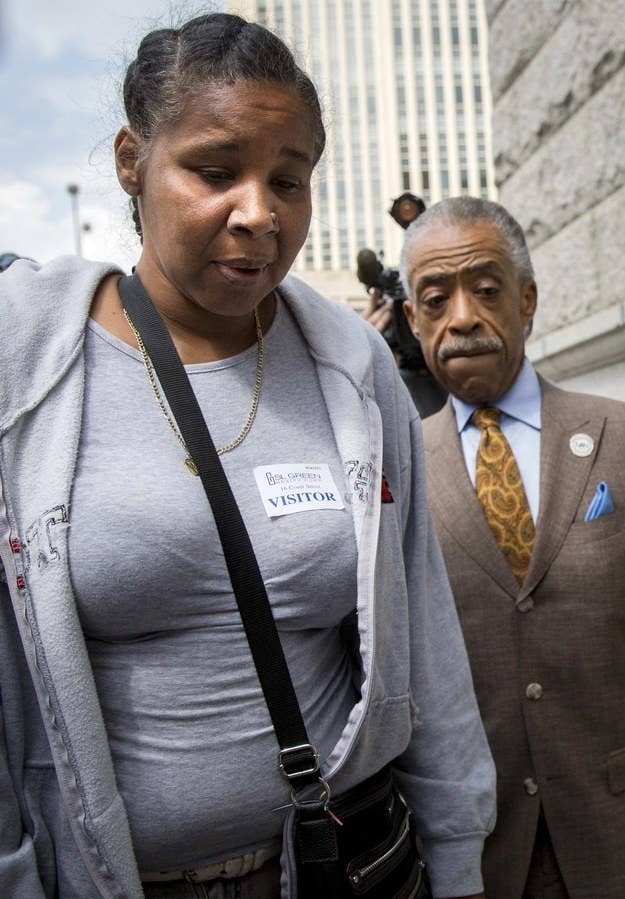 In the claim, which is a precursor to a lawsuit, Garner's family said the police department, the officers, and the city were reckless and negligent in their actions. The officers should never have used such excessive force that was against department policies, the claim said, and they should have released pressure on Garner when he said he could not breathe. According to the claim, the police department and city should also be held responsible for their failure to properly train and supervise the officers, some of whom already had lawsuits against them.
The claim also disparages the "broken windows" policy, supported by New York Police Commissioner Bill Bratton, which encourages police to pursue enforcement against small crimes and disorder to prevent more serious crimes in the future.
Critics have said the policy unfairly targets minority communities. Bratton defended the policy in August to CBS This Morning. While the video of Garner's arrest was "disturbing," Bratton said the investigation into whether the officers were justified in their use of force had not been completed.
"We are not targeting communities of color, we are targeting behavior," he said. "And the behavior is things that are prohibited by law, breaking the law."