St. Louis police on Wednesday released a cell phone video that showed the confrontation with officers that left a 25-year-old man dead.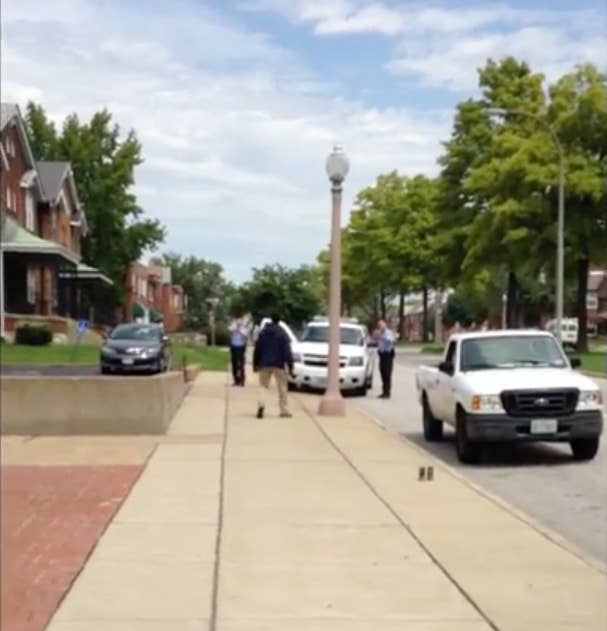 Officials identified the man as Kajieme Powell. Investigation into his death is ongoing, and the two officers who shot him are on administrative duty, St. Louis Metropolitan Police Chief Sam Dotson said.
Officers arrived at the scene after Powell took items from a store, Dotson said. When the clerk told him he needed to pay, he became agitated and started throwing things.
The encounter was captured on surveillance video inside the store, and it also prompted one man to follow him with a cell phone camera.
Police responded to the disturbance, and a dispatcher told them he had a knife.
As officers got out of their vehicle, Powell brandished a knife at them and said, "Kill me now," Dotson said. The officers feared for their safety when he was about four feet away from one of them, and they both fired, Dotson said.
A crowd of protesters gathered, and some chanted "hands up, don't shoot," the phrase that united protesters in nearby Ferguson seeking justice for Michael Brown. Brown was unarmed when he was shot by police on Aug. 9.
St. Louis police said they would provide as much information about the shooting in their area as quickly as possible.