Authorities have discovered a video pledging support to ISIS on the phone of a man who detonated a bomb outside a wine bar in Germany Sunday, leaving 12 people injured, three of them seriously.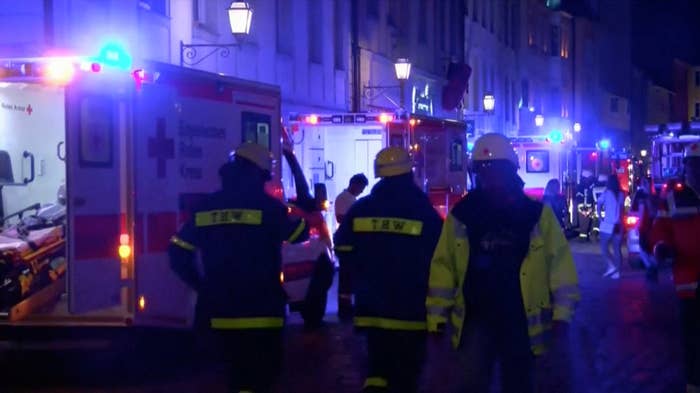 The person suspected of setting off the explosive device was killed, authorities told Nordbayern.
Joachim Herrmann, the state of Bavaria's interior minister, speaking at a press conference on Monday afternoon, said investigators had discovered a video on the suspect's phone in which he pledged allegiance to ISIS leader Abu al-Baghdadi.

Later, a news agency affiliated with the militant group said the bombing was carried out by an "ISIS soldier," according to the SITE Intelligence Group website, which monitors jihadist activity.
The explosion took place around 10 p.m. outside the bar and near the entrance of a music festival in the city's downtown area. It was initially believed to have been a gas explosion. The city's mayor later said it was the result of an intentionally set explosive device, the Associated Press reported.
The Ansbach Open festival, which drew an estimated 2,500 people, was shut down as a precaution, Bild reported. Revelers were evacuated in a "calm and orderly" fashion, authorities said.

Herrmann said the suspect was a 27-year-old Syrian asylum-seeker who was turned away at the entrance to the festival because he didn't have a ticket.
He said the man had entered Germany two years ago, but had his asylum claim rejected a year ago. He added the Syrian had been allowed to stay in Germany temporarily because of the conflict in his home country, and that he was provided with accommodation in Ansbach.
"Due to the situation in Syria, he was not deported. In spite of the rejected application, he was given exceptional leave to remain," Herrmann said.

However, the suspect was facing deportation to Bulgaria, where he had been granted asylum, a German Interior Ministry spokesman said on Monday morning, according to Reuters.

Tobias Plate said in a conference: "The Syrian in Ansbach was facing deportation and this was to Bulgaria."
The suspect was known to local police. He had been flagged to authorities for drugs possession, The Guardian said, and is reported to have attempted to take his own life twice previously. Herrmann said the man had spent time in a psychiatric unit.

Speaking on BBC Radio 4's Today programme, German politician Stephan Mayer, home affairs spokesman for Angela Merkel's CDU party, confirmed that the man was a "known criminal offender."
"His application for asylum was denied," Mayer said, "but unfortunately it wasn't possible to withdraw him to Syria. But I wouldn't [revert] to the position that it is due to our refugee policy."
Germany has taken in the largest number of Syrian refugees. Mayer defended his country's immigration policies, conceding there is "a lot of space for improvement," but said Germany's refugee policies could not be blamed for the latest attack.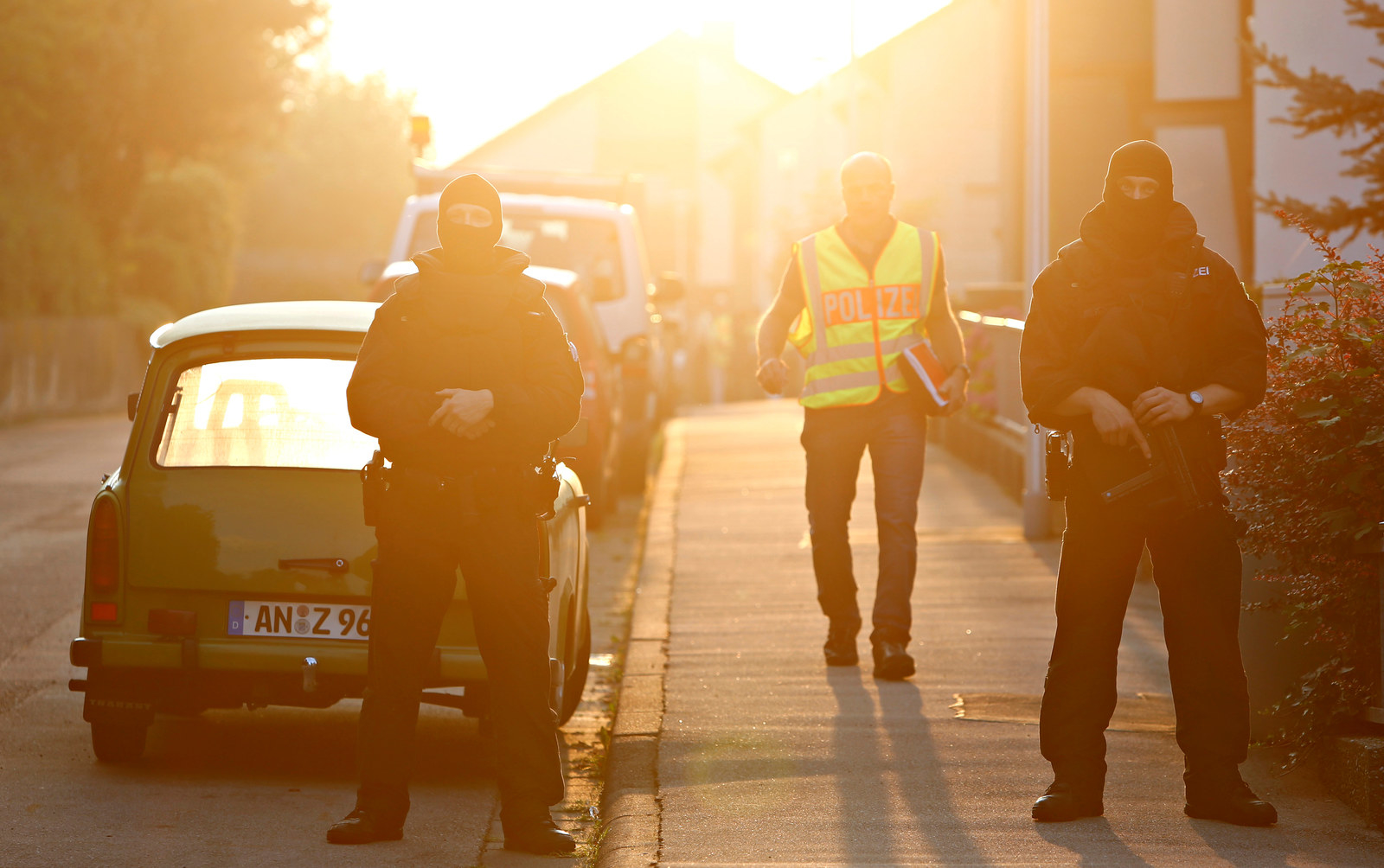 Meanwhile, Germany's special forces continue to investigate the explosion, with a command center set up in the centre of Ansbach.
Ansbach is home to a major US military garrison, hosting the 12th Combat Aviation Brigade, with around 5,000 personnel on site. The garrison's official Facebook page said security measures around the camp would be "modified" following the attack.

The explosion in the Bavarian city comes as Germany is on edge following a series of violent attacks. A man with a machete was arrested earlier in the day in Reutlingen after police said he killed one person and injured two others. On Friday, an 18-year-old killed nine people in a mass shooting in Munich; police have said they do not believe he had any connections to ISIS or other terrorist groups.